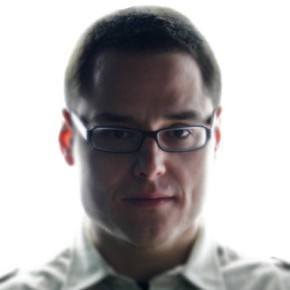 People are embracing connected objects that are actively caring for them.
As the decades have gone on, we've seen everything around us advance technologically at a rapid pace. Looking at Moore's law, you can see the observation that the number of transistors in a dense integrated circuit doubles approximately every two years. This in turn has allowed faster innovation in technology in every sector, from social networks, search engines and banking, to name a few. Despite all of this innovation, the healthcare sector has been slow to adapt.
The healthcare system in the U.S. has been reactive, rather than proactive, for decades. When a person would get sick and go to the doctor, the encounter would be documented on paper. Until recently, paper was and is the staple of healthcare technology.
For the first time in history the doctor-patient experience is changing. A patient can schedule an appointment through an app, a doctor can carry all patient medical records with them anywhere through an app, and doctors and patients can now message via apps on cell phones.  People from around the world are now more connected and data can be aggregated about health, faster then ever. We see local and global trends with our health and people can predict future outcomes more accurately. As this trend in innovation speeds up, we're finding more healthcare apps and hardware that are connected to the Internet, an "Internet of Healthy Things."
How is all of this change happening?
Cheaper Chips, and Wireless Hardware
As I mentioned above, as time goes on, creating hardware gets cheaper. More efficient wireless connectivity chips are being produced, allowing us to connect a whole range of objects together, from toothbrushes to cloths.
Smart Phones
With the introduction of the iPhone and other smartphones, we have seen the world change, through better hardware and apps. Smartphones are the conduit of change. Hardware is now small enough to fit in your pocket, the battery life is good enough, with an amazing camera and a touch screen that can show you large amounts of information fast. I predict the smart phone developing into a "brain" to many connected healthy objects, controlling and configuring devices.
Apps and Platforms
One of the big game changers was when Apple announced the App Store in July 2008 with the release of iPhone OS 2. For the first time, developers could build on a phone in an easy way and with this came a persistent Internet connection from anywhere.
Precise Geo-location
For the first time in history, developers are programming with geo-location information, with smartphones and other objects providing this information. What does this mean and how does it affect our world? It means a developer can create an app that knows where you are, and what date and time it is. So for example if you wanted to go for a walk, job, hike, an app on an object can tell you how far you have gone at what pace, in turn allowing developers to build apps to guestimate calories burned, heart rate and more. With geo-location data, apps can figure out what is around you, such as hospitals, a dentist, physicians, nursing homes. As time goes on, objects will become smarter, and geo-fencing will improve. Imagine walking into a doctor's office and your phone knowing what to do next. This technology is available in any iPhone with iOS7, allowing locations to the nearest centimeter.
Bluetooth Low Energy (BLE)
Developers gained access to Bluetooth low energy, also called Bluetooth LE. This technology is pushing the "Internet of Healthy Things" forward even further and faster. Compared to Classic Bluetooth, Bluetooth LE is intended to provide considerably reduced power consumption and cost while maintaining a similar communication range. Bluetooth LE is now being placed in objects and technology around the world. Applications in the healthcare, fitness, and hardware beacons are using Bluetooth LE.
The Cloud
With the movement to the cloud, people now have a place to put health data with options like box.  This helps the development community because just a few years ago it was hard to build a product and people needed several million dollars just to buy servers to put data in. The cloud is available and drastically less expensive.
Healthcare Funding Renaissance
Accelerators like Y Combinator are funding startup companies at a high rate, so a large number of healthy connected ideas have a chance to blossom.
Why People Want Healthy Objects
We all have a general set of needs and wants when it comes to health, we want good physical health, mental well being, safety, security, monitoring and the ability to connect to loved ones. People are looking for products, services and experience that will serve these needs and are looking to connected objects as a result.
One case study of this is Apple. Apple created some of the best hardware in the world, iPhone, with the goal of mobility. As years have gone on and the experience on iPhone expanded, Apple has released Health on iOS8. Health tracks around 70 fields of health data, it has been one of the largest health tracking app pushes to date, pulling in wellness and fitness data from connected objects around the iPhone for an individual. In turn, that person can share this data through onpatient with a physician using drchrono.
"In 2005, there were 2.5 billion connected devices, most PCs, smartphones, tablets. By 2020, there will be over 30 billion connected devices, most not PCs, smartphones, tablets." ~ Gartner, 2013

"100 things are coming online every second."  ~ Oracle, 2013
There are literally thousands of devices and apps coming out that can record and track health. Nielsen mentions one in six consumers own a wearable device.
With these objects, devices and apps, people are starting to become more accountable for their own care. For example, I have been tracking my blood pressure with Bettir. I've never had high blood pressure, but now I can track my blood pressure and an alert lets me know if it changes. My blood pressure cuff connects to the Internet with an app and the remote advisor educates me on healthy living and accountability.
Experiences with healthy objects, software and remote care teams are going to change the way we take care of ourselves. There will be a heightened awareness around our health with tracking our mood, movements, weight, temperature, DNA, heart rate, glucose, sleep, and interactions with our home.
As a patient you can also take your personal health data with you, tracking prescription drugs, blood work preformed, allergies, immunization shots, medical bills and past doctor encounters. With all of this new data flowing, people can now take better care of themselves and their families by sharing this information with physicians, remote providers and care teams when needed.
Continue reading…