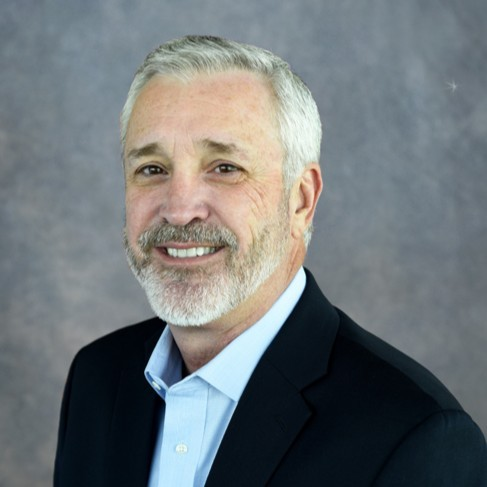 Healthcare providers are feeling the industry's talent shortage in their administrative functions as well as clinical areas. One case in point: revenue cycle management. In a recent study, 63% of healthcare providers reported an inability to fill key revenue management roles. Reduced revenues and cash reserves are almost inevitable when providers don't have sufficient staff to follow up on claims, manage appeals and help patients understand their financial responsibilities and options.
Fortunately for providers, revenue cycle automation offers timely, cost-effective solutions to the talent shortage. Robotic process automation (RPA) is a proven technology for automating rote, repetitive processes that involve multiple steps and systems and/or substantial human and machine interaction. Using software bots, RPA essentially mimics the keystrokes of human operators. Many bots can be developed and deployed in a matter of weeks. They then work tirelessly and accurately, including during off-hours. At one institution, a software bot cleared a backlog of thousands of claims status checks in just a single weekend. It would have taken humans hundreds of days to accomplish that task. 
RPA is just the start. With software bots streamlining processes and improving data accuracy, the foundation is set for creating more sophisticated automation solutions built on AI and ML models. These can tackle more complex tasks that involve following business rules and making decisions based on the models' data analysis. These AI/ML solutions often are more expensive and take longer to implement than RPA. They are best suited for providers that already have standardized processes and cleaner data from their existing automation.
Unlock revenue fast with robotic process automation
Automating RCM tasks frees up revenue management professionals to take on other, more complex activities, such as providing financial counseling during patient pre-registration activities. RPA solutions will also enable providers to improve revenue cycle productivity without adding additional employees. Many RCM tasks are excellent candidates for automation via software bots and RPA, including:
Claims status checks. Bots can look up claims data and other information in payer portals, then update systems and even initiate next steps, eliminating these rote tasks and returning time to revenue professionals.
Automated patient pre-registration. RPA bots can link applications and systems together to automate more complex transactions and extract more value from them. Take a patient-facing, self-service registration portal. After a patient agrees to interact digitally with the provider, RPA bots can download patient registration requests; retrieve patient data from an electronic health record (EHR); then update the patient engagement system. The update can trigger the engagement system to send the patient a self-registration and payment link. When the patient completes those steps, the RPA bots can access the payment and patient demographic data and update the provider's EHR.
Digitally enabled prior authorization. Bots can easily retrieve patient data, insurance details, CPT codes, physician details, diagnosis codes and schedules from an EHR; flag cases requiring prior authorization; and submit them digitally to a payer portal. Then bots can update records with approved requests. They can also automatically route denied cases requiring additional information to the right clinicians, then refile them when updated.
What about AI?
RPA software bots essentially follow sets of rules. While a rule set can be complicated and involve several systems, software bots generally make preprogrammed if/then decisions. Outliers can be routed to finance professionals for follow-up. 
In contrast, automation solutions that incorporate AI and machine learning algorithms can evolve and eventually make autonomous decisions. Put very simply, an ML algorithm learns from the data sets to which it's exposed, finding patterns and relationships. This makes ML potentially very powerful. ML algorithms can stratify patient accounts by a propensity to pay and automate financial assistance applications. That would reduce costs to collect while improving revenue realization. ML could also identify missing charges and help avoid revenue loss. Those applications, however, are complex. In general, the more advanced the technology, the more time and expense required to implement it. That's not to take these options off the table. While they undoubtedly will play a role in coding and other tasks, ML and AI applications often are more than many providers need to solve immediate staffing and revenue realization issues. Healthcare organizations must carefully select which processes to automate to ensure the results meet their needs. 
Moving forward with automation
Providers must be clear about what they hope to achieve by automating their revenue cycles and realistic about the time and resources they have available to allocate to the project. The following steps can help guide decisions about which revenue cycle processes to tackle.
Choose low-hanging opportunities first. Providers should build organizational automation experience before attempting more ambitious projects. The provider that solved its claims status check backlog with RPA initially applied the solution to claims from its largest payer. After succeeding there, the provider then expanded the initiative to claims from its other payers.
Choose opportunities that minimize IT involvement. Provider IT professionals often have many competing priorities. Developing RPA software bots requires minimal IT input.
Choose a vendor that understands healthcare revenue cycle services. Working with a skilled, experienced vendor helps minimize the time and input a provider's revenue professionals must give to the engagement. Vendors with RPA and healthcare revenue expertise can build flexible bot frameworks so bots can be extended to other applications with minimal programming.
Prioritize opportunities that tangibly improve patient and employee experiences. Improving the patient financial experience is a growing priority. Automating tedious, repetitive tasks reduces errors and frees revenue staff to work on more complex issues that deliver more value to patients and the organization.
Evaluate the return on investment. Most RPA projects should deliver a return 2 to 3 times greater than the investment. Reconsider projects that have lower anticipated returns or that indicate a long time to ROI.
The societal changes that have shrunk healthcare's labor pool are here to stay. Automating the revenue cycle will position providers to improve cash flow, enable their revenue professionals to work at the top of their abilities and offer patients the streamlined digital experiences they increasingly expect. Most importantly, providers will have more of the financial resources they need to focus on their true expertise, delivering patient care and improving outcomes.
---
About Noel A. Felipe, CRCR
With over 38 years of experience in healthcare accounts receivable management, Noel has a proven track record of developing progressive client-based solutions and building strong cross-functional teams to implement those solutions and maximize client results. At Firstsource Noel maintains direct account management responsibility for strategic clients and leads the development team for Firstsource's digital collection and digital pre-service collection platforms. Noel attended Miami Dade College, is a member of the American Association of Health Administration Management (AAHAM); has served two terms as president of the Florida Chapter of HFMA and was appointed to HFMA's National Advisory Council for Revenue Cycle.