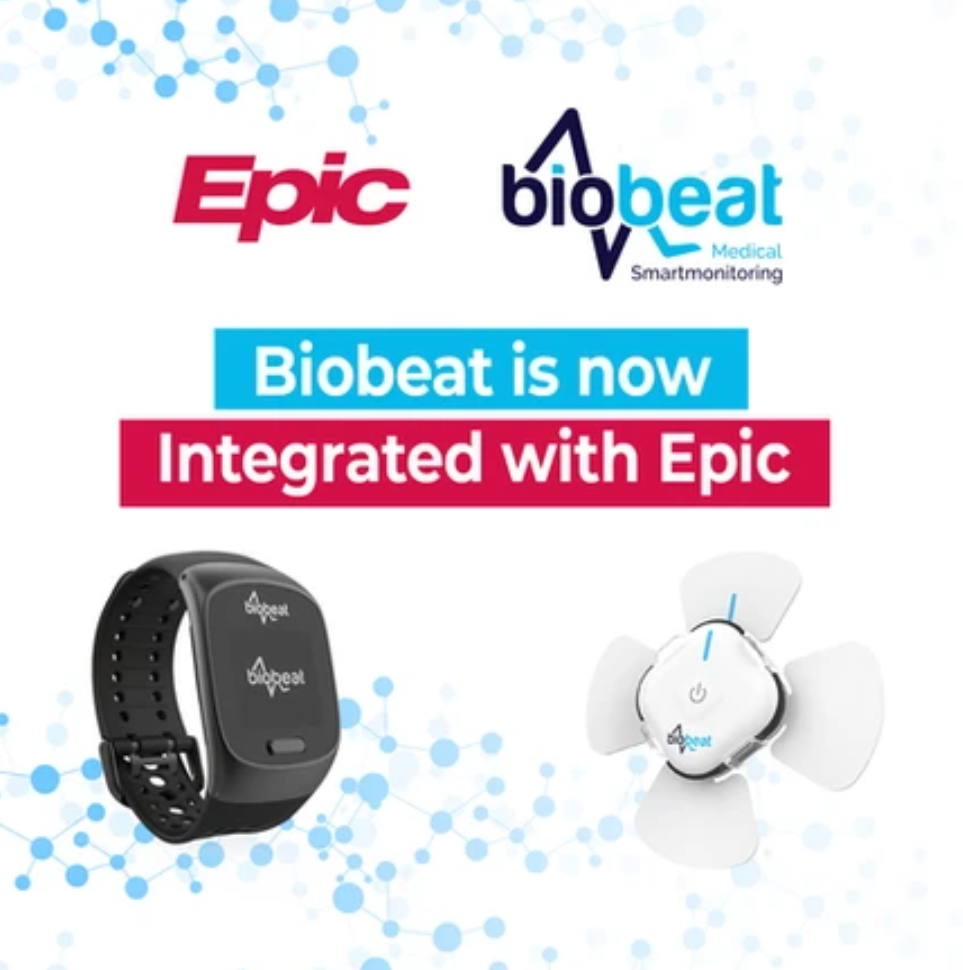 What You Should Know:
Biobeat, a global provider of wearable remote patient monitoring (RPM) solutions for the healthcare continuum, announced its Epic EHR integration completion.
The Epic EHR integration allows patient's vital signs to transfer from the Biobeat RPM devices directly to the EHR, reducing the medical staff's burden and enhancing their workflow.
Epic EHR Integration Benefits
Biobeat team estimates that by using their devices and system in the hospital settings they can reduce about 90 minutes a day per medical staff member from their vital signs checks routine, enabling them to focus more on the patient's care and outcomes.
Key features include:
Seamless vital sign data transfer to hospital's EHR.
Enhancing and simplifying the medical staff's workflow – Focusing on the patient care and outcomes.
Reducing the time needed from vital signs check routine – Saving costs.
More health data (can reach 1,440 data points per vital per day) – For research and patient deterioration tools.