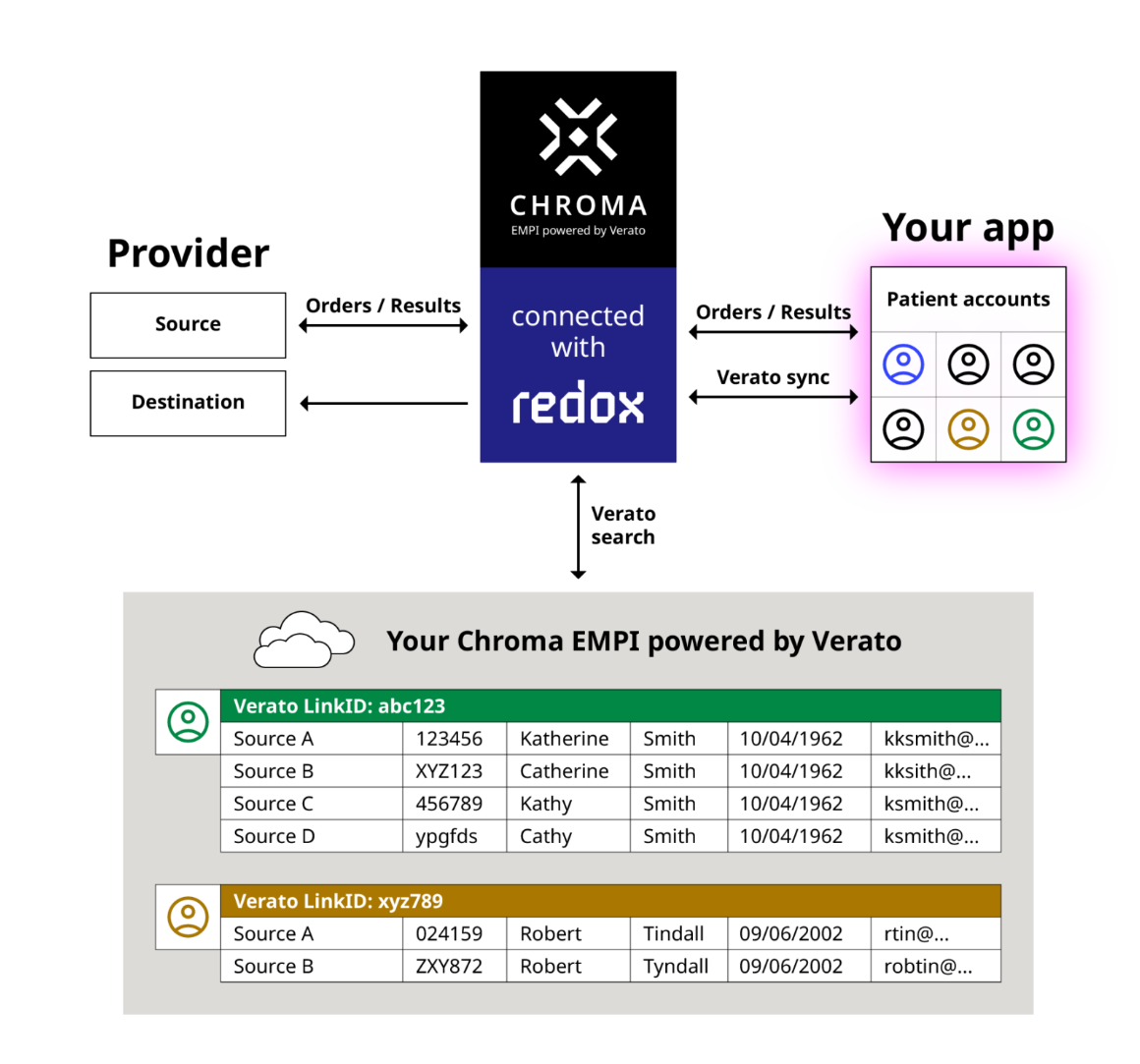 What You Should Know:
Verato and Redox today announced a partnership that will combine Verato identity data management solutions with Redox's composable technology ecosystem to enable improved data access, better interoperability, and higher-quality information gathering across a growing digital ecosystem.
The integration will allow healthcare organizations to access a single source of truth for identity, including a complete and trusted 360-degree view of their patients, members, providers, and communities, which enables them to better understand who is who™ across the entire care continuum.
The partners have already launched a new solution to Redox customers: Redox Chroma EMPI powered by Verato. Redox Chroma EMPI powered by Verato leverages leading identity technology and easily integrates into organizations' existing technology suites, enabling them to create a full, accurate identity record for each person they serve.