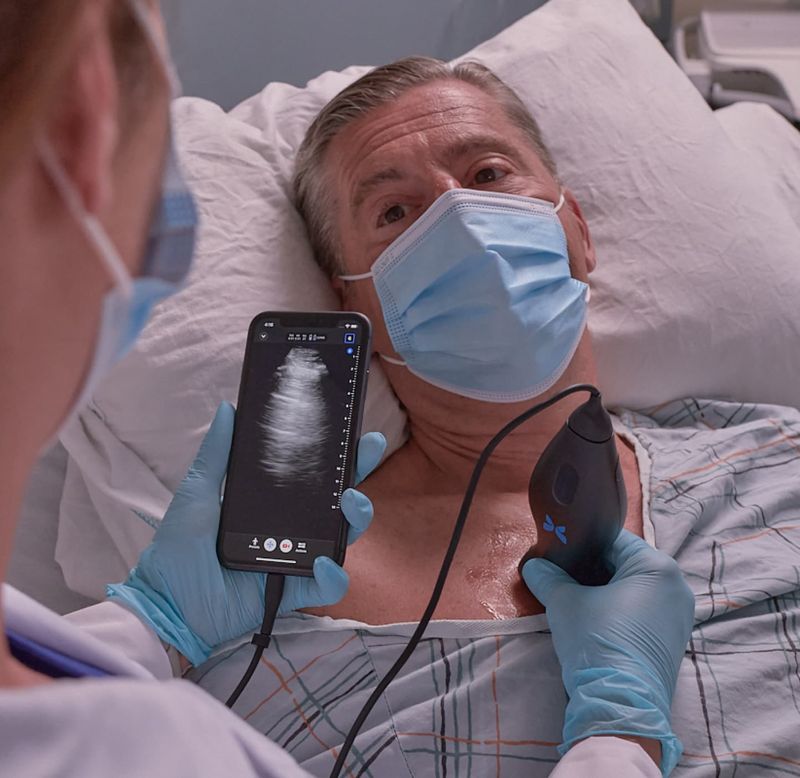 What You Should Know:
– Today, Butterfly Network announced it received 510(k) clearance from the FDA for a groundbreaking AI-enabled tool named AI-enabled Auto B-line Counter that will help physicians assess adults' lungs and accelerate providers' abilities to make informed treatment decisions. Butterfly used data inputs from hundreds of sites across the country to train and develop its AI algorithms, offering potential for a broad and diverse range of age, gender, body mass index, ethnicity, and race.
– With this new tool, providers in just six seconds will be able to quickly detect markers of congestive heart failure, chronic obstructive pulmonary disease, pneumonia and COVID-19. Instead of first being sent for timely x-ray scans and blood tests, patients in ERs and clinics will be able to be quickly scanned by a Butterfly device and receive treatment much sooner.
– The company anticipates that the AI-enabled Auto B-line Counter will launch early summer in the United States.