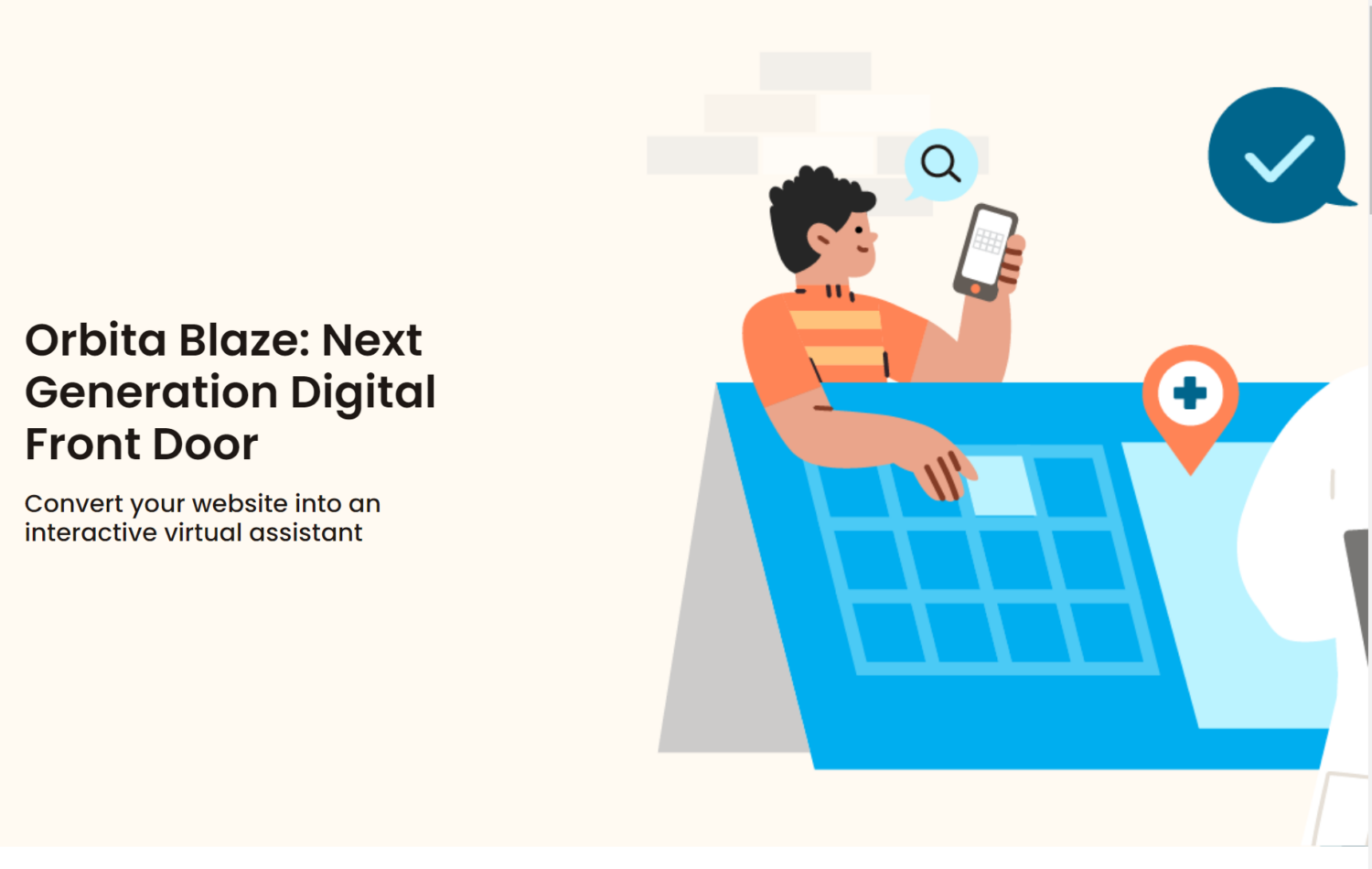 What You Should Know:
– Orbita, a leading provider of intelligent virtual assistants and workflow automation for healthcare, launched a new solution set to transform the healthcare website experience. Orbita Blaze uses conversational AI and advanced search technology to interpret and address patients' requests promptly and with precision, so they access the information and care they need.
– Poor healthcare web navigation has historically been a barrier to care, as 78% of people who switched providers indicated. Blaze meets patients where they are, engages them in dialogue and understands their natural words and phrases.
How Orbita Blaze Works
Blaze eliminates barriers to care by transforming the entire website into an intuitive virtual assistant to improve navigation and patient access. It takes the chatbot out of the bottom right-hand corner and initiates a conversational interaction from the search bar or any link on the website. Blaze empowers patients to ask their questions in layman's terms and delivers precise results that account for a variety of factors and provide the best possible care options based on the individual's circumstances.
The technology features a symptom checker that determines the level of urgency, while an algorithm identifies and suggests locations for timely care based on distance, wait times and the patient's insurance. Blaze engages and educates patients throughout this entire process thanks to an extensive knowledge base and advanced cognitive search technology that can decipher a vast range of vocabulary and phrases.