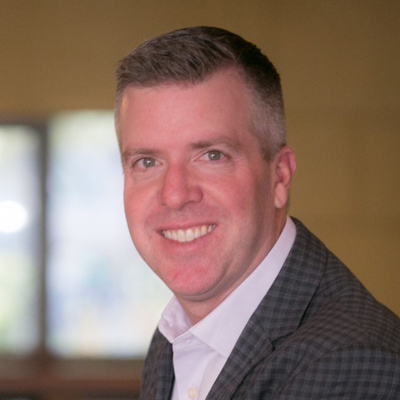 Cyber attacks on healthcare organizations are by no means just as simple as hackers going after healthcare data for the sake of obtaining critical data of patients, their families, or the organization's employees. A growing number of these attacks are executed by nation-states and other organized criminal organizations, which have the financial resources and the expertise to launch ever-more sophisticated and costly assaults against these organizations. Some of these attacks have been traced back to advanced, persistent, and well-known threat groups from countries such as China and Russia.
With the advent of ransomware-as-a-service combined with a lack of resources to investigate attacks in-house for healthcare organizations, elaborate and devastating cyber attacks against healthcare, specifically through business communication channels are likely to increase in scale and sophistication. 
The U.S. Department of Health and Human Services Office of Information Security noted in a 2022 report on health sector cybersecurity, that threat actors continue to evolve and become more sophisticated and effective in their attacks. They are increasingly using distributed attack vectors and compromising managed service providers, supply chains and open-source software in healthcare.
New tools such as remote health services and the use of intelligent medical devices have aided care professionals in their ability to stay in touch with colleagues, patients and families, as well as improve patient treatment.
But they have also expanded the attack surface at these organizations and increased the level of risk and vulnerabilities that could result in direct loss of proprietary information, direct financial damage including theft and fraud, and potential loss of life (in addition to regulatory fines and brand damage) the healthcare sector faces.
In addition to ransomware attacks, the healthcare sector must be wary of incidents such as phishing and spear-phishing attacks, data breaches involving their own systems and those of business partners, insider threats, and Invoice Fraud, which is becoming more and more common in healthcare settings. One reason for that is that third-party billing companies are a common and vital partner for many healthcare organizations. Threat actors can pose as third-party billing providers and notify an organization that supplier payment details have changed and say that providing alternative payment details is necessary. Funds stolen in this way are often quickly transferred so recovering money from this type of incident can be extremely difficult as well. 
In fact, according to data, Invoice Fraud as a whole has accounted for $43 Billion in losses over the last five years for organizations across several sectors.
The Challenges to Meeting Compliance Regulations
Among all of the challenges healthcare security programs face, one of the biggest is the fast-changing regulatory compliance environment combined with the lack of visibility and consistency in cybersecurity training. Enforcement of security communications in the clinical setting is the foundation for an argument that increased visibility is key to successfully managing security for an organization without impeding operations and staying compliant.
Compliance with regulations is nothing new for the industry. For example, organizations have had to comply with the Health Insurance Portability and Accountability Act (HIPAA) for years. But in recent years there has been an overall push to protect the privacy of consumer data, and this certainly extends to healthcare providers.
Regulations can be strict and complex, and in many cases come with stiff penalties for non-compliance. This is why healthcare providers need to adopt a security and compliance strategy to protect all of the sensitive information they hold. They must find a way to enable their patients to communicate with them any way they want, without putting their information at risk.
At the same time, organizations need to allow teams to communicate with patients and each other through secure and compliant business communication channels while avoiding threats such as social engineering and various cybersecurity attacks.
Jumping Over the Compliance Hurdle
The key to successfully addressing compliance hurdles is streamlining security and compliance oversight. This can reduce the business communication risk profile for healthcare organizations, and is the path toward defending against the cyber threat landscape many of them face today as well as meeting compliance requirements.
Indeed, to maintain healthcare cybersecurity and comply with the legal and regulatory rules governing data security and privacy, healthcare organizations need to find a way to enable patients to communicate with them any way they want, without putting their data and information at risk.
At the same time, they must also enable their teams of healthcare professionals to communicate with patients and each other through secure channels, lest they risk vulnerability to tactics such as social engineering and malware attacks.
The healthcare industry continues to embrace change, such as the growth of telehealth services and remote workers. But with this change comes underlying digital threats that increase healthcare cybersecurity risks and compliance challenges.
The Benefit of Cybersecurity and Compliance Solutions
A compliance violation is a security event that normally leads to a breach or loss of critical data of patients, their families, or the organization's employees. The only way to protect organizations from this is to adopt healthcare cybersecurity and compliance solutions that drastically enhance risk mitigation and provide newfound agility that other healthcare organizations have never enjoyed before.
Such solutions can deliver a number of benefits. They can provide automated security and compliance policy supervision for all digital communications; and full archiving of all communication contents, including videos, chat, shared files and even audio transcripts.
In addition, they can provide enhanced security including data loss prevention (DLP) and advanced malware analysis through automation and machine learning capabilities. Yet another benefit is the ability to auto-roll back account security violations and deactivate suspicious logins.
Healthcare providers that deploy these tools can gain greater insights into all the communications within their organizations. This makes them better able to detect unencrypted emails and phishing emails that made it past a spam filter. They can know who their highest-risk personnel are, catch social engineering attacks, and make other discoveries that create risk.
Improving cybersecurity in healthcare is vital to providing excellent services to patients, including communicating and sharing data. The way hospitals and other medical institutions can protect themselves and at the same time be compliant with regulations is to adopt tools that dramatically enhance risk mitigation.
---
About Rusty Carter
Rusty is the Chief Product Officer at SafeGuard Cyber, providing strategic direction for the company's digital risk protection platform and solutions that secure human connections. He possesses over 15 years of cybersecurity and product leadership experience in delivering growth and long-term value to venture, private equity, and publicly traded companies that have led to multiple successful outcomes, including acquisitions. Rusty has held product leadership positions at several cybersecurity companies, where he has overseen new product introductions, line expansions, and exponential growth in enterprise and consumer security products.