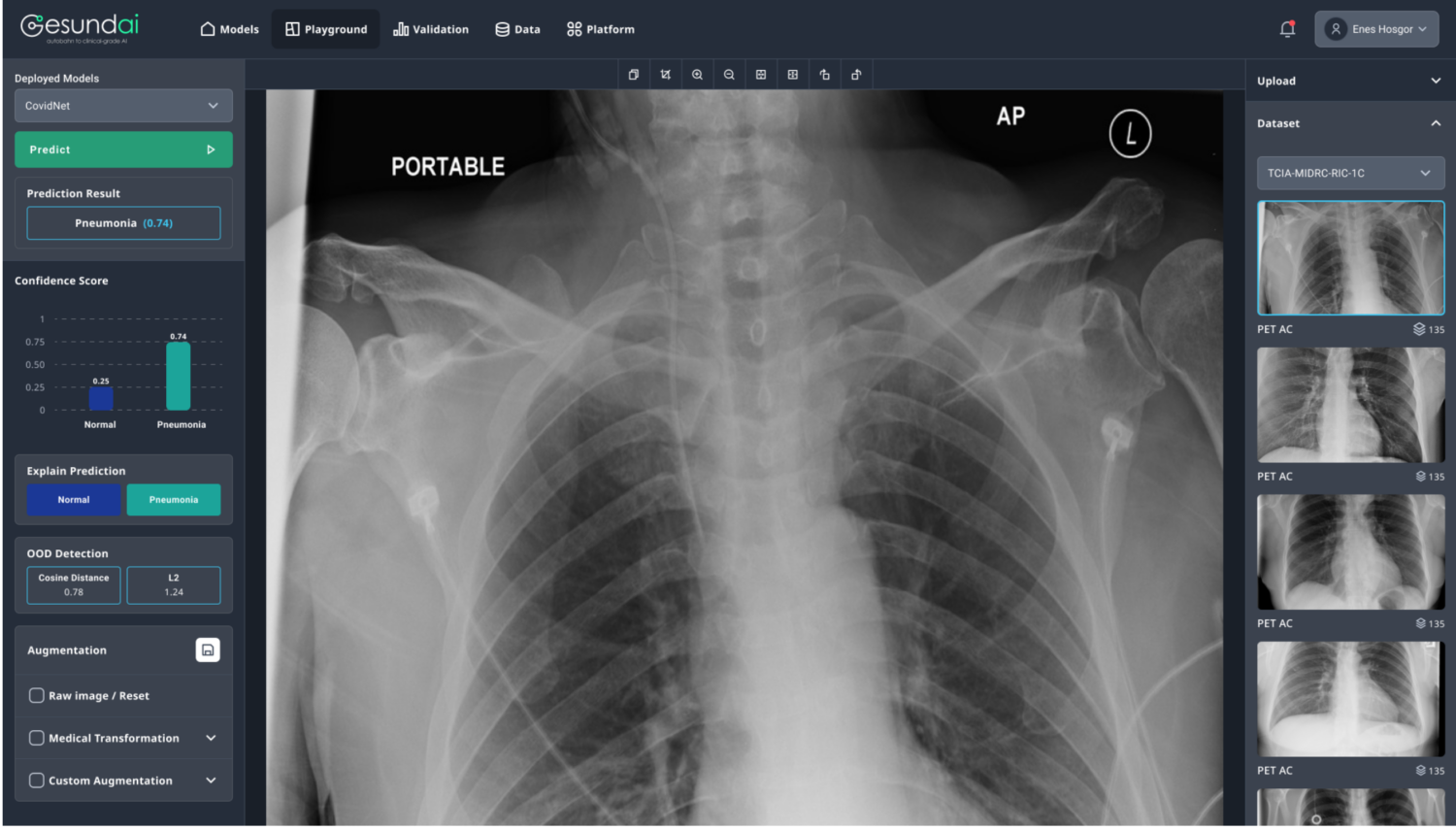 What You Should Know:
– Gesund, the company ensuring that medical artificial intelligence (AI) is safe and effective for all, today announced the securing of a strategic investment from Merck as well as a launch of a new commercial platform on Amazon Web Services Marketplace.
– While terms of the investment are not being disclosed, the news signals support for the company's approach as it launches a first of its kind commercial platform on Amazon Web Services Marketplace, immediately impactful to thousands of healthcare professionals.
Generating Insights into the Equity, Safety, and Effectiveness of Medical AI
While AI holds tremendous promise for the healthcare industry, the sector has unique challenges with respect to data training, testing and validation that directly impact the ability to ensure equity and effectiveness in its use. Regulatory considerations like HIPAA for instance make it time consuming and difficult for developers to access the data they need to train their systems. For optimal results, training data furthermore needs to cover a variety of patient demographic profiles and should be annotated by board-certified physicians. To ensure responsible innovation, it needs to be easier for developers to test algorithms on a diverse set of high quality data and for doctors to test off the shelf AI on data from their own hospitals.
"We are creating a new way for radiologists to analyze orthopedic MRI scans by augmenting the process through the use of AI," said Stefan Voser, CPO of ScanDiags. "Gesund is invaluable to what we are doing because it streamlines our regulatory clearance efforts by running our algorithm against case-specific data annotated by board-certified radiologists to generate regulatory-grade performance metrics within days instead of years. An enormous amount of such data is needed for AI solutions to make assessments and predictions with confidence."
This is why Gesund is building a platform for clinicians and companies to test and train medical AI. As the company debuted from stealth purpose built to run in environments with no internet access, AWS is Gesund's first cloud partner. The healthcare ecosystem is a fragmented environment where different locations use different cloud providers, or in most cases, no public cloud providers. By launching on AWS, it fills a critical testing and evaluation gap in the medical software ecosystem that comprises companies like AI.doc and NVIDIA. The partnership puts Gesund in the hands of Academic Medical Centers including UC Davis Health.
"Our Lab focuses on the critical problem of health AI developers validating their models on diverse, real-world data," said Dr. Ben Fine, Clinician Scientist, AI Deployment and Evaluation Lab at Trillium Health Partners. "With Gesund, we have a platform that makes such collaboration easy, and importantly, that lets us do this in an ethical, transparent and reproducible manner."
Meanwhile, Merck's strategic investment in Gesund is remarkable for the interest it signals for the broader uses the company can provide to the biopharmaceutical industry. By building a compliant picks-and-shovels MLOps platform that is agnostic to the underlying AI, developers can upload or register their algorithms and share with other collaborators in remote sites while also being able to run the same algorithm on proprietary datasets shared by other parties privately, all happening within the same platform with no PHI data exposed.
Mirroring this, hospital-side researchers can upload their deidentified data in a zip file or a URL address to the Gesund platform residing on premise, or add data sets via an S3 bucket or a local path without the need to actually move the data around. The Gesund platform can be installed and run fully functional in public/ private clouds as well as any isolated server in air gapped environments running behind strict firewalls. Basically, Gesund's platform is fluidly able to benchmark AI tool performance no matter the underlying technology at a time of rapid innovation in their use in drug discovery. This is the first time a one-stop-shop MLOps platform brings data, annotators and algorithms in a low-code compliant environment independent of the dozens of cloud-dependent 3rd party managed services typically required for production-grade ML.
"In a real sense medical AI didn't exist five years ago, so it's not surprising that validation and testing foundations like we are building are only now becoming robust and widespread," observed Dr. Enes Hosgor, CEO and founder of Gesund. "Machine learning platforms have revolutionized other industries with companies like Snowflake, and we're looking forward to helping transform the critical sector of healthcare."
The news builds on a busy year for the company since it debuted from stealth in March 2022. It will be exhibiting at the preeminent radiology conference and has partnered with a number of hospitals and is continuing to expand its operations teams as it sets its sights on more growth in 2023.