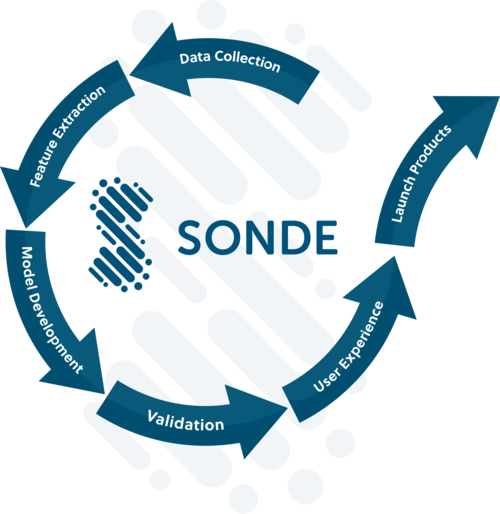 What You Should Know:
– Sonde Health, a Boston, MA-based health technology company committed to bringing accessible health monitoring to everyone raises $19.25 million in a Series B investment round led by Partners Investment, with participation from NEOM Company, KT Corporation, and existing investors, including co-founder PureTech Health and M Ventures.
– The AI vocal biomarker company will use the funding to accelerate its commercial growth, expand its platform into new health conditions, and enter new geographies.
Enterprise Vocal Biomarker Technology
Co-founded by PureTech Health, Sonde Health has the largest and most diverse health-labeled voice dataset with over 1.2 million voice samples from over 85,000 subjects on 4 continents. Sonde is the only vocal biomarker company to offer AI/machine learning-based monitoring products for multiple health conditions and to have developed the ability to embed its technology into device chipsets for passive and safe health monitoring through voice.
Today, Sonde provides its enterprise vocal biomarker technology to companies across several health verticals, including telehealth, pharmaceutical, remote patient monitoring, and consumer/medical devices. Sonde licenses its platform to customers globally in two ways:
Health Checks
Respiratory Fitness: Sonde's platform can detect and monitor respiratory health conditions, like asthma, from 6 seconds of voice. Patients are engaging with Sonde's respiratory fitness health checks 2+ times per week.
Mental Fitness: Sonde's platform can detect and monitor evidence of depression and anxiety from 30 seconds of voice. Patients are engaging with Sonde's mental fitness health checks 3+ times per week.
Vocal Biomarker Development
MCI, COPD, General Health: Sonde is developing novel vocal biomarkers using its proprietary "research-build-validation" methodology with clinical partners.
"Digital biomarkers are becoming a mainstay in healthcare. Today's healthcare companies are realizing how vocal biomarkers can engage people earlier in their health. The data and insights found in voice can power health monitoring and patient stratification so issues can become apparent well before a costly medical event occurs," said David Liu, CEO of Sonde Health. "With voice and any listening device, accessible and effective health monitoring can be made available to the majority of the world."