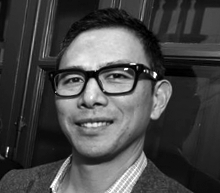 Provider credentialing is an essential part of healthcare. A provider cannot work or get paid without a proper license or credential, and yet this highly complex process is still done on paper (also sticky notes on file cabinets, Excel spreadsheets—you get the idea) by many healthcare organizations. Manually credentialing providers adds to an already lengthy process. One expired certificate or a delayed privileging request can prevent a provider from seeing patients for more than 60 days.
This slow process has always been problematic, but in our current healthcare climate, it is catastrophic. Our sector has been battling a provider shortage and burnout for years, affecting patient care and provider well-being as well as creating operational issues for hospitals and health systems. However, those challenges factored into the COVID pandemic, have strained our already fragile ecosystem. 
We cannot afford to have providers waiting in the wings; patients cannot afford to wait to see a provider due to lack of access or an arduous credentialing process. The good news is that we have tools to overcome these credentialing challenges and get providers back to work. Leveraging data is key, and here is why. 
It Starts with Provider Data
"Data" is of course the buzziest of buzzwords in healthcare today. Without provider data such as records, background and work history, peer reviews, and more, we cannot move forward with credentialing, licensing, or privileging. As we look at modernizing credentialing, we must start with how to capture and access that data. If you look at today's processes, we leave it to the provider to complete an application, either manually or online. That alone is super time-consuming for the physician.
Sometimes it takes weeks, and sometimes you follow up for a month to validate those applications when what you are really seeking is data to verify that providers are who they say they are. Figuring out how to quickly access and capture high-quality data can be a game changer.
A Single Source of Truth
We have heard the phrase "a single source of truth" applied in business and elsewhere. It is a concept that many companies struggle with as they grow. There are numerous sources of data—Salesforce, CRM tools—with updated and constantly changing inferences. As a healthcare organization, what software or database should you rely on to ensure the data you are looking at is accurate and reliable?
This is the value of building a single source of truth. By specifically examining provider credentialing, pulling primary-sourced and accurate data into a system that also feeds data out to other systems is critical. A single source of truth allows all this data to flow into a centralized database that is updated in real time and is bi-directional. A system like this does not exist today, but it should be the goal. Across the sector, it's difficult to share data due to a lack of common language and a lack of trust in where the data is coming from.
Organizations are using technology to bridge this gap. The Synaptic Healthcare Alliance is an example of this — a group of large healthcare organizations and payers collaborating on how to facilitate better data sharing. In this case, using blockchain technology. In their words, "The intent is to leverage this emerging technology to facilitate reaching across industry and competitive lines, creating a provider data exchange—a cooperatively owned, synchronized distributed ledger to collect and share changes to provider data, starting with demographics."
If we apply this strategy to provider credentialing, all stakeholders (such as licensing or provider enrollment) can quickly access the data from one single location. As you look at technology to improve your credentialing process, look for partners that have discovered a way to access the sourced data, making it easy for everyone involved.
Leverage Data Across Organizations
It has become clear that hospitals and healthcare systems, large and small, are not sharing data. They have varied credentialing requirements and processes, yet they are owned by the same system. When they do receive credentialing data from providers, they do not leverage that data across the healthcare enterprise, leading to repetition, duplication, and delays in providers' ability to start working, and sometimes even flawed data. Hospitals often get in their own way rather than finding a way to leverage the available provider data being collected across their healthcare systems.
How can we change this? One way is to get everyone with skin in the game on the same platform. For example, one large healthcare organization we worked with had its affiliates, recruiters, and credentialers all using our platform to manage and share provider data in a single system. With the removal of duplicate data requests and entry and verifications, physicians were able to get credentialed and in front of patients weeks before the industry average which is between 90 and 120 days.
"It Ain't Broke, So Don't Fix It"
There are far too many instances in health care where this old adage is perceived as true. It is not perceived as broken, so why fix it—even if the process is inefficient, antiquated, problematic, and potentially dangerous? The truth is that in the credentialing world, lost and ignored provider data can be shared and used to fine-tune the credentialing process. But there is a giant bottleneck.
Innovation has high value in the credentialing sector of health care. Cloud-based technologies are opening doors faster than ever for hospitals and healthcare organizations to expedite this process. 
---
About John Bou
John Bou is co-founder and chief operating officer at Modio Health, a physician-operated platform making credentialing and career management simple, transparent, and efficient for healthcare professionals.
About Sandy Vega
Sandy Vega is vice president of medical staff services for CHG Healthcare. She has 19 years of experience in the credentialing industry, working with both hospital medical staff offices and outpatient care facilities across the United States.