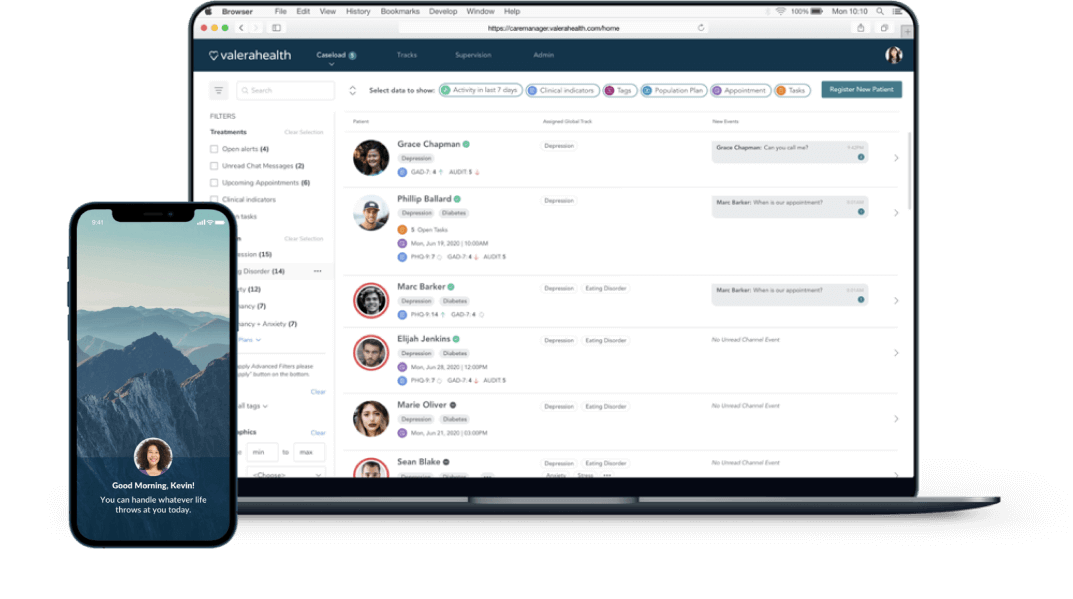 What You Should Know:
Valera Health, a virtual mental health provider serving high acuity patients raises $44.5M in growth equity raise led by Heritage Group.
The round also included participation from Cigna Ventures, Horizon Healthcare Services and existing investors, which include Windham Ventures, AXA Venture Partners, Aquiline Technology Partners, Trinnovate Ventures (BCBS AZ), Figure Eight Investments, Watershed VC, and Alsora Capital.
Care that is comprehensive, inclusive, and tailored to you
Valera Health is a leading virtual behavioral healthcare practice that delivers high-quality care to patients through a team-based model that includes licensed therapists, nurse practitioners, case managers, and psychiatrists. Valera partners closely with healthcare systems and health plans to deliver comprehensive clinical care to their patients and members. Valera is the only mental health provider with a comprehensive quality strategy based on NCQA HEDIS measures with an emphasis on evidence-based treatment plans, which allows the practice to manage high-acuity mental health patients.
Valera offers personalized services to everyone in need of mental health care, including those in rural and urban communities, and in provider shortage areas. It serves BIPOC and LGBTQ+ communities through culturally-intentional care and a diverse, multilingual provider network where more than 50% of clinicians self-identify as Black, Hispanic, or Asian. Valera partners with health plans and provider groups that cover over 50 million lives across several states.