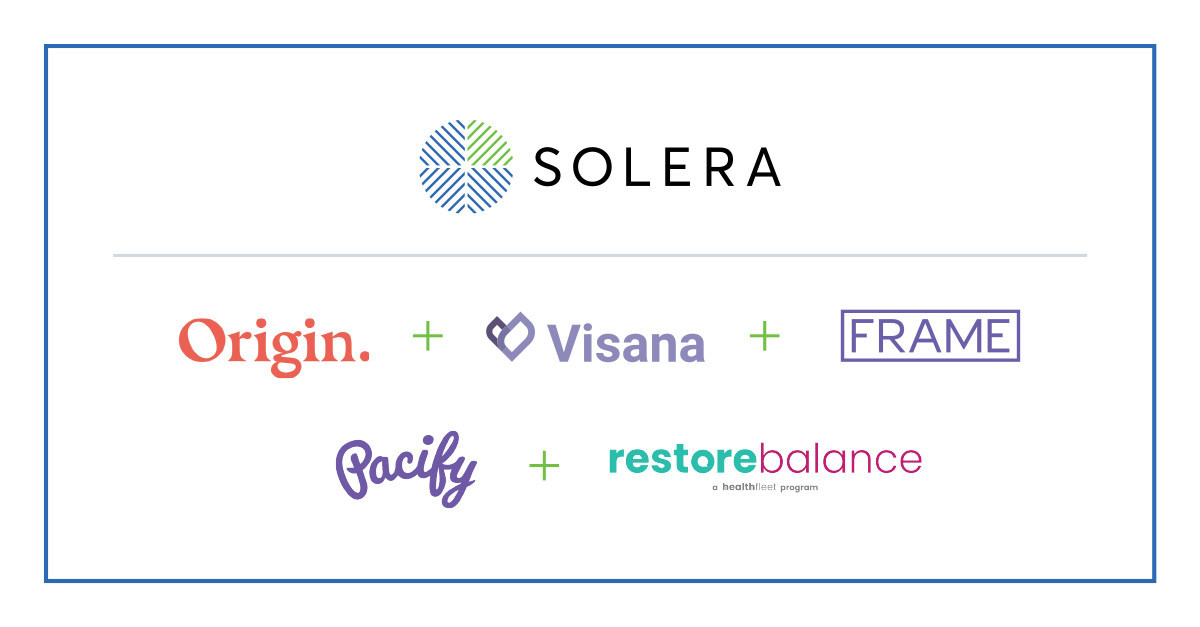 What You Should Know:
– Solera Health announced the launch of the most comprehensive Women's Health network of digital and community point solutions for payers and employers.
– Solera's unique Women's Health network covers the full spectrum of women's health needs, including those underserved by today's market, to bring more access to women who need it, when they need it.
Solera's New Women's Health Network with 5 Partners
Solera conducted extensive user research and found that 68% of women agree that women's health doesn't get enough attention. Furthermore, 87% of women are very or extremely interested in at least one of the tools Solera offers and 79% would like to use more than one solution at the same time, indicating that one size does not fit all for women's health.
Solera's Women's Health Network will begin with five partner solutions: Frame Fertility, Origin, Pacify, RestoreBalance and Visana. This network has been carefully vetted and curated to bring the best possible solutions together in one place to address women's physical, behavioral, and social needs at each life stage. These solutions serve as a strong complement to leading maternal offerings to help a health plan or employer better serve the needs of all women in its population through a single contract and IT integration.
Solera's clinical AI and personalized matching experience pairs program participants with their best-fit program based on their clinical needs and personal preferences. This approach enables each woman to get the care they need, when and where they prefer. Furthermore, Solera's value-based payment model best aligns member engagement with clinical outcomes.
"Women's health needs extend beyond fertility and maternity, and we have purposefully built a network that spans the lifecycle of women's unique health needs, from pelvic floor dysfunction to menopause," said Mary Langowski, CEO of Solera Health. "Women's health continues to be one of the most underserved segments in our healthcare system and we are excited to expand our offerings to address some of the most prevalent health disorders women are facing today."
"Solera's Women's Health network is a clinically inclusive and expansive offering, addressing key women's health needs at every age, leading to a more satisfied, productive workforce that feels empowered and supported," continued Langowski. "Solera's new suite of evidence-based women's health programs continues our mission of bringing the best solutions to address the diverse clinical needs of our member populations. We are committed to ensuring that every individual receives the personalized care needed to achieve superior outcomes at a lower cost."