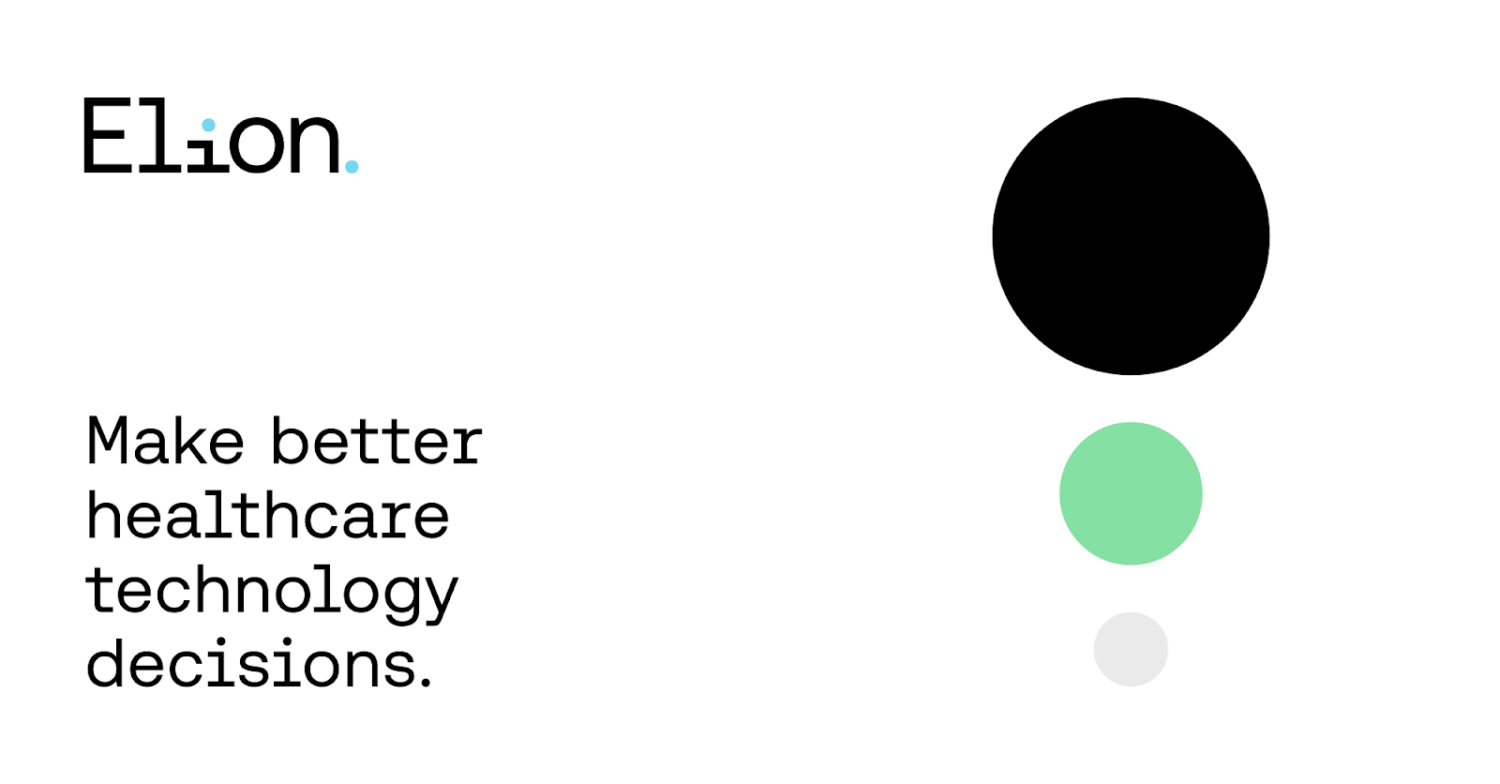 What You Should Know:
– Elion, a San Francisco-based independent digital health technology marketplace company, today announced it has raised $3.3M in seed funding from leading digital health investors NEA, Max Ventures, 8VC, AlleyCorp, Charge Ventures and Floating Point, with additional participation from a broad set of healthcare founders and angels.
– In addition to the round of funding, Elion has released its beta product to the public. The company plans to use the funding to support the continued build-out of Elion's marketplace product, as well as further it's content development and go-to-market efforts.
Make better healthcare technology decisions
Over the past several years, there's been a paradigm shift in how healthcare companies are built. An entire ecosystem of digital health infrastructure companies has emerged, providing healthcare builders with an overwhelming set of choices for how to construct their core technology and services stack. Challenges are no longer centered around how to create the desired care experience from scratch; the focus is now on how to select and integrate the right set of external solutions to power a company's unique care model. Founded in 2022, Elion is the trusted source for healthcare builders to discover, evaluate and select the solutions they need to run their businesses. Its mission is to improve healthcare delivery by enabling startups and incumbents alike to make better, faster technology decisions.
Elion can help buyers with their vendor selection process regardless of background or where they are in the buying journey. Early platform resources include:
– A taxonomy that brings structure to the universe of digital health infrastructure companies, helping buyers identify the appropriate solution category and relevant set of vendors to consider.
– A comprehensive marketplace that enables buyers to efficiently compare and evaluate options.
– In-depth guides and playbooks to provide buyers with the context they need to make an educated decision.