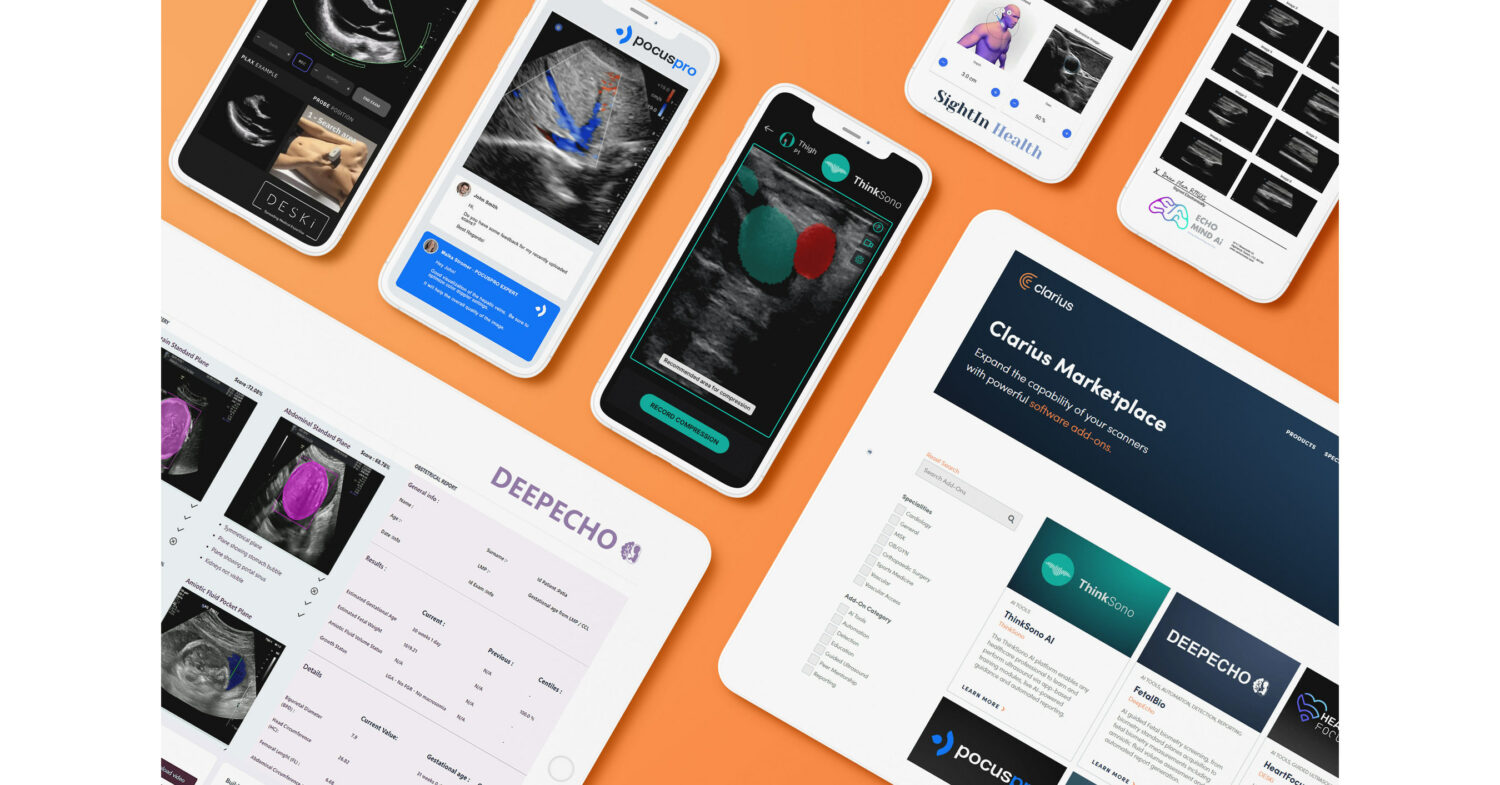 What You Should Know:
– Clarius Mobile Health, a leading provider of high-definition wireless ultrasound systems, today announced Clarius Marketplace, a new platform that enables ultrasound innovators to bring their AI-powered software solutions to market faster by integrating with the Clarius ecosystem, which includes 10 wireless ultrasound scanners and advanced Software-as-a-Service.
– Clarius members will gain access to solutions designed to streamline ultrasound training, improve workflows, speed diagnoses, and automate reporting.
– Through Clarius Marketplace, clinicians who purchased a Clarius scanner with the Clarius Membership will have free access to trial ultrasound innovation designed to improve workflows, streamline training, help with faster diagnoses, and automate reporting.
Clarius SDK
Clarius also announced a new version of the software development kit, called the Clarius SDK, which empowers third party developers to seamlessly integrate AI-powered ultrasound software with Clarius handheld ultrasound systems, the Clarius App, and the Clarius Cloud exam management platform. The Clarius SDK provides developers with a set of tools to quickly take their solution from code directly to the clinician's hand without creating custom hardware.
Clarius Marketplace Partners
The following partners will be among the first to offer solutions on Clarius Marketplace.
– ThinkSono: Integrated with the Clarius Handheld Ultrasound Scanner, ThinkSono AI enables any healthcare professional to learn and practice point-of-care ultrasound (POCUS) examinations via digital training modules, live AI-powered guidance, and reporting. For example, any healthcare professional can rapidly learn how to perform a deep vein thrombosis (DVT) compression ultrasound using artificial intelligence and In-App tutorials for guidance.
– DESKi: By 2035, 45% of the American population will suffer from cardiovascular disease. DESKi's HeartFocus app empowers any healthcare professional to accurately perform a cardiac ultrasound exam. Its intuitive AI-driven guidance provides visual cues on how to correctly move the ultrasound scanner on the patient's chest to obtain diagnostic-quality images. HeartFocus automatically detects image quality and triggers automatic recordings that can be used by experts for interpretation and diagnosis.
– Pocuspro is a service designed to help clinicians improve their ultrasound proficiency by providing instant access to a community of ultrasound experts who offer feedback and mentorship on demand. The company also offers the ability to formalize a reliable quality assurance program to help maintain and enhance the integrity of images captured by a team.