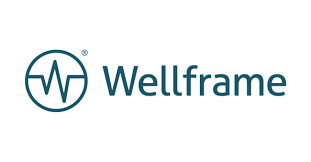 What You Should Know:
– Wellframe and Linkwell Health have announced the launch of Wellsquared, a new product designed to deepen engagement with members and help health plans deliver the modern healthcare experience members expect.
– Wellsquared is a partnership between Wellframe, the market leader in member experience solutions for health plans, and Linkwell Health, the premier consumer engagement technology and content company serving health plans and health services organizations.
Collaborative Efforts to Better Enable and Empower Members With Health Plans
Wellsquared will enable health plans to seamlessly onboard members, better educate them about their health plan and care options, and empower them to activate and utilize their benefits.  
Health plans have long struggled to engage members effectively and have been slow to evolve their marketing approach to meet the rising expectations of the modern health plan member. A recent Wellframe consumer survey of over 1,000 health plan members found that only 33% of individuals fully understand their health plan communications with a full 10% saying they're "always" confused by them. Those new to insurance (33%) and long-term insurance members (29%) are almost equally confused about their health plan benefits.
The survey provided a clear picture that members don't understand or know the full benefits their health plans offer due to the lack of structured communications provided by their insurer.
Wellsquared addresses this challenge head-on, and health plans and members alike will benefit. Health plan members will experience a significant change in how their health plans communicate with them, making it easier to learn how to take advantage of all the benefits plans offer. Wellsquared offers health plans the following new services: 
1. Easy integration into other health plans' communication channels, including email, social media, SMS, and print. 
2. Branded content hosting for more active, measurable member outreach. 
3. Customization of content according to the plan's marketing and engagement goals. 
4. Development of engagement journeys to drive members through the funnel and provide the proper support through their health journey. 
5. Creation of targeted content for response-driven omnichannel programs, accounting for any necessary regulatory needs. 
6. Shifting behavior is key to creating change, especially as 43% of members say they don't understand their health or benefits coverage, and 88% say they often ignore phone calls from businesses or unknown numbers. 
"Wellsquared's new member engagement model takes advantage of high-quality content distributed on multiple channels and published on health plan-branded content destinations to improve awareness, engagement, and utilization," said Nathan Adams, president and chief executive officer of Linkwell Health. "Members will develop greater trust in their health plan and be more receptive to its programs when they receive content that is contextual, action-oriented, and meets them where they are on their individual health journey."