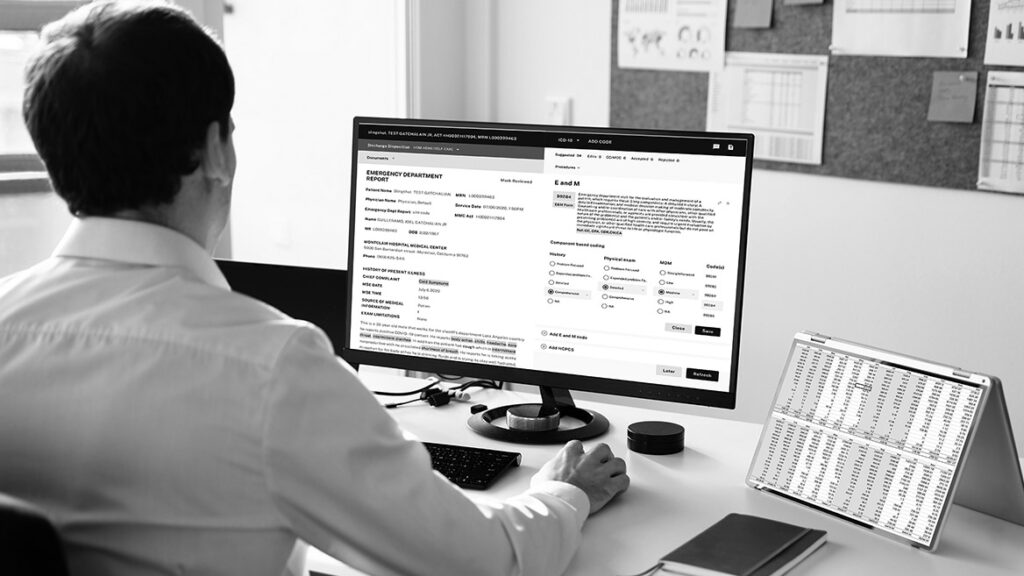 What You Should Know:
– AGS Health, a revenue cycle management (RCM) solutions provider and strategic growth partner to some of the largest healthcare systems in the U.S., announces the launch of the AGS AI Platform, a connected solution that blends artificial intelligence (AI) and automation with award-winning human-in-the-loop services and expert support to maximize revenue cycle performance.
– The platform allows healthcare organizations to gain enhanced visibility into day-to-day operations and the overall performance of the revenue cycle, including intelligent worklists, productivity reports, customizable dashboards, root cause analyses, and executive reporting. Performance trends and predictive analytics help to prevent bottlenecks, reduce denials, and mitigate revenue leakage.
---
AGS Platform Key Features
The cloud-based technology can be deployed in only a matter of weeks – not months – to help expedite operational and financial stability while freeing up valuable internal resources. The end-to-end RCM platform provides a full suite of revenue cycle solutions that can be configured to meet the unique needs of any organization. Capable of integrating with any EHR, clearinghouse, or practice management system, the solution includes modules for:
– Revenue cycle automation: Discover new A/R insights through advanced reporting and predictive analytics, optimize billing and collections processes, prevent denials, and automate tedious, time-consuming tasks.
– Computer-assisted coding (CAC): Increase coder productivity while reducing denials, missed charges, and low-risk scores by facilitating faster decision-making.
– Computer-assisted professional coding (CAPC): Simplify critical outpatient coding practices with improved coding quality and actionable insights.
– Clinical documentation improvement (CDI): Automate the review of clinical documentation and queries without using a single spreadsheet.
– Coding and compliance auditing: Streamline proactive and retroactive auditing processes to ensure the right diagnosis and charge codes are being used.
"Through the use of robotic process automation (RPA), machine learning (ML), natural language processing and understanding (NLP/NLU), and more, the AGS AI Platform provides a paradigm shift in terms of productivity and process optimization. And in portions of the revenue cycle not well suited for automation, we supplement with services led by highly trained and college-educated RCM experts," says Thomas Thatapudi, CIO of AGS Health. "We like to call this 'AI with a human touch.'"