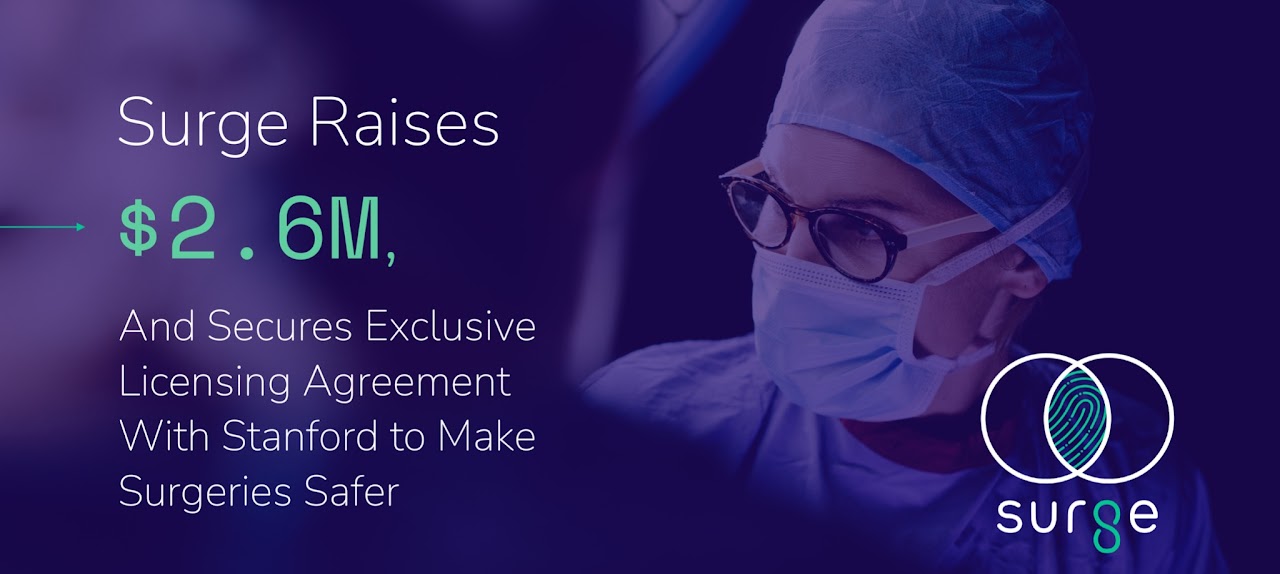 What You Should Know:
– Biotech and medical AI innovator Surge announced a $2.6M round co-led by HCVC, a global early-stage fund dedicated to high-potential technology startups, and Boutique Venture Partners, a leading fund based in the Silicon Valley . Veteran angel investors, including Nicolas Godin, the COO/CFO of Cardiologs, also participated in the round.
– Based on an exclusive license to Stanford's patented postoperative complication prediction technology, Surge's flagship product uses innovative machine learning algorithms to decode a patient's immune system from a blood sample.
– With 30% of major surgeries currently resulting in complications and 40% of patients aged 65+ suffering long-lasting cognitive impacts after orthopedic or cardiac surgery, Surge's solution enables physicians to quickly forecast the risk of postoperative complications and provide personalized interventions to reduce those risks.