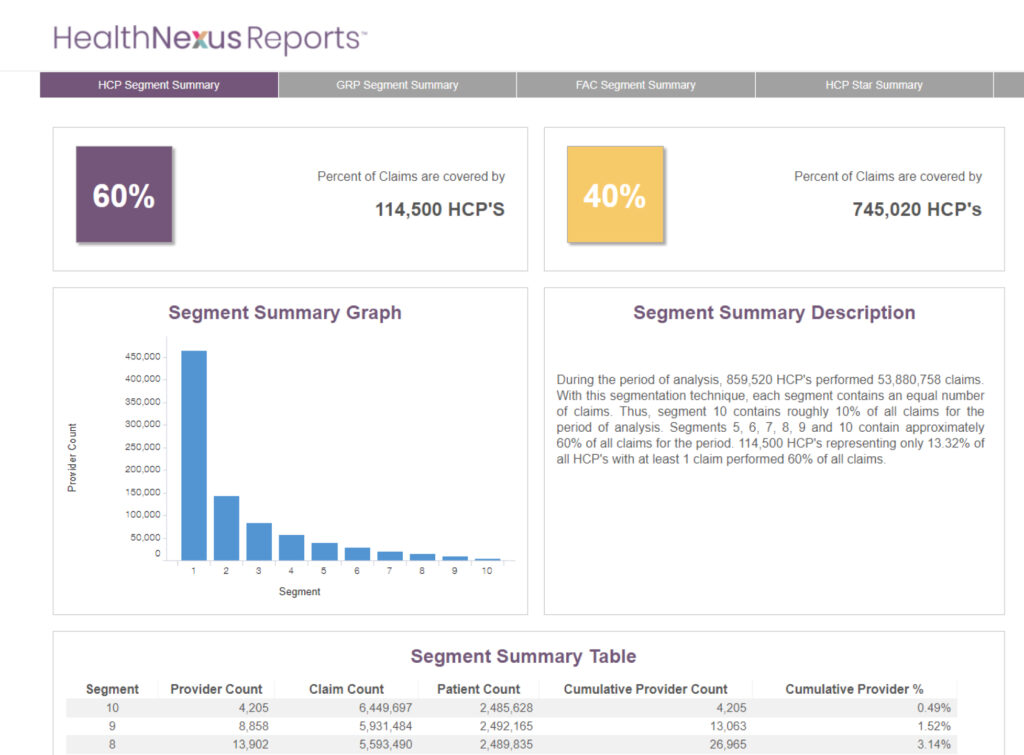 What You Should Know:
– PurpleLab, Inc. raises $40M in Series B funding led by Primus Capital, which joins existing investor Edison Partners.
– Founded in 2017, PurpleLab has a strong pedigree in proprietary methodologies for data organization, cleansing, management, and governance to solve key challenges across the healthcare industry.
No code needed to create fully configured analytical reports
HealthNexus™, the company's no-code analytics platform empowers life science, payers, providers, and other healthcare stakeholders to develop real-world evidence (RWE) that novel therapeutics or clinical strategies are performing and are leading to savings in lives and costs. Stakeholders across the healthcare industry are using PurpleLab's RWD infrastructure to reduce time to insights while simultaneously improving cost efficiencies. This additional funding will enable the company to continue its growth trajectory and accelerate investments in new data assets, product development and human capital.
"We're laser focused on creating infrastructure and tools to assist our clients in converting real-world data into real-world evidence and this investment will accelerate the rate of adoption, conversion and ultimate return on their investment," commented Mark Brosso, CEO and Founder of PurpleLab. "Understanding comparative performance of various treatments for every condition is becoming easier through technologies such as deidentification via tokenization and is being further driven by legislative mandates such as the 21st Century Cures Act. In a world with increased access to RWD, the biggest challenge lies in the ability to readily interpret the data. PurpleLab's HealthNexus™ platform was designed to solve this problem and we are thrilled that Primus shares our vision."