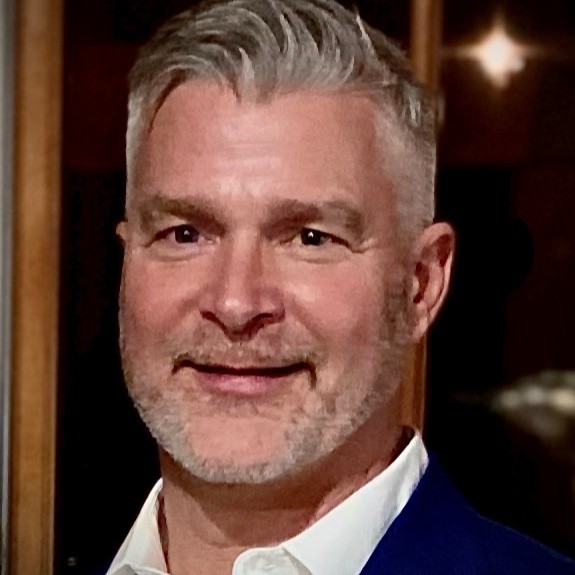 In recent years, digital health technologies (DHTs) have significantly changed the way we collect data within clinical trials. This is partially due to the overarching industry shift toward patient-centricity, but in some cases, it is also due to the commercial availability of powerful technology solutions not previously feasible for use in medical devices. In the past, nearly all patient data have traditionally been acquired by purpose-built machines manufactured by relatively small-scale manufacturers for use within hospitals. Today, some of the largest producers of consumer electronics utilize sensors capable of measuring many of those same patient data. Built into watches, phones, rings or other convenient options allow patients to go about their daily lives while collecting data that can be the basis for understanding the value of treatment. Through the use of connected devices and wearables, study teams can track large amounts of data sets regarding patient behaviors, early detection of adverse events and more. 
This exponential growth in potential data sources within clinical studies requires careful consideration of many factors that impact which connected device(s) may optimize study protocol, enhance data quality and/or speed up data collection and trial timelines. When determining which, if any, devices to integrate into trial design and use, sponsors will need to keep a few key aspects in mind. 
Need for expertise  
Given the nuances of digital data collection as well as the sheer volume of insights, many DHTs require multiple specialists within the medical, regulatory, operational and technology spaces to ensure trial strategy, design and execution are optimized and compliant with guidelines. For example, those in drug development rely on therapeutic experts and medical specialists to know specifically which patient safety issues we should be concerned with and how to efficiently monitor each. 
These specialists should also intimately understand the desired treatment effects both from the sponsor and the patient's perspective. And, they should understand the most effective means to demonstrate those desired effects both objectively with device data and subjectively by helping to ensure the patient's perception of any changes in their mental or physical states are fully understood. 
It is imperative to consult with people/organizations who have the safety and efficacy experience within a therapeutic area to guide a data collection strategy. Presumably, those same resources will understand the latest regulatory guidance and strategies/best practices employed to meet those requirements, as well as data privacy, country approval status and logistical and regional nuances associated with collecting and transmitting the desired electronic data either from clinic or in-home.
Additionally, patients often note the need for intuitive devices that are easy to use to help make sure they are being utilized as intended. Technologists are able to help fine-tune devices per participant/user feedback, allowing for enhanced usage to improve data quality. From the breadth of data collected and analyzed from the increasing integration of connected devices in clinical trials and other forms of data capture, sponsors also need expertise and services to bring together disparate data in a meaningful way for deeper insights that guide their trials. The use of artificial intelligence/machine learning and advanced and predictive analytics can help predict and even prevent trial risks and provide decision intelligence in real-time, making these experts vital as well. 
Informed device selection 
Combining the scientific, medical, technical and operational goals of a study, trial sponsors, study teams and their service partners, including clinical research organizations (CROs), have to ask themselves if they have addressed the issues below to fully inform the data collection and analysis strategy. To help ensure they know why they are collecting data and that they have selected the optimal means to provide regulators with the desired electronic data to support the safety and efficacy claims made in submissions for approval, sponsors may need to ask themselves the following questions: 
1. Are there patient safety concerns with the proposed therapy? 
2. Is safety established with a single or multiple parameters?
3. Is there a single digital endpoint that can establish efficacy? If not, what combination will? 
4. Is the frequency of data collection important? Continuous? Point in time? 
5. Is the sampling rate/resolution of data important? 
6. Is the form factor of the device important for patient compliance?
7. Will the patient's/caregiver's/clinician's impressions be included in the efficacy case?
8. Will real-time clinical decisions/protocol updates be made based on the collected data?
9. Will data be collected in clinic, or will it be ambulatory/in home?
10. If multiple parameters are required, which take priority?
11. Do the devices require support of 21 CFR part 11 regulatory requirements?
12. What is the data transmission strategy (e.g., in clinic, mobile phone, etc.)? 
13. Will the patient population be able to perform any needed data entry or transmission activity?
14. What are the data format requirements? 
15. Will electronic data capture (EDC) integration be required?
16. Which countries will devices be shipped to? 
17. What are the specific data privacy rules within each region?
18. Which regulatory approvals are required for import? 
19. Will centralized electronic analysis and reporting of the data be required?
20. What will be included in the final expert reporting/submission requirements?
These baseline questions and details around other study-specific requirements will help sponsors to avoid the pitfalls of selecting technologies that are novel and interesting but fail to be purposeful and produce the data required for regulatory approval.  
Workflow Efficiency 
The majority of modern devices and technologies employed in clinical trials have moved from stand-alone devices without any electronic connection to external systems to Application Programming Interface or API-driven devices that can provide bi-directional communication of enrollment data, visit schedules and results. As important as technology selection is, it is also vital to consider utilizing an eSource platform that manages all of the activities required around patients and visit schedules. This can mean that the workflow and patient, site and sponsor experience is consistent regardless of the technology chosen. 
An added benefit is that direct integration with eSource technology also manages the workflow associated with remote patient data capture and allows for continuous passive data collection from subjects directly into the central database without the patient being required to know anything about how to transmit data to a lab or caregiver. As the data is continuously streamed from the device to the lab, reporting is updated so that compliance measures and values can be evaluated during the study and adjustments to protocol or treatment can be made. 
As connected digital medical devices play a more critical role in sponsor goals to deliver new treatments to market faster and with quality, making sure to select the optimal device(s) for the needs of the individual trial program will be key. Underpinning the right device with the appropriate expertise and services will help ensure sponsors are getting insights needed to help accelerate trial timelines and efficiencies. In order to make every data connection point count, sponsors also need to go beyond device selection to ensure the data collection strategy is effective. In some cases, this may mean relying on a trusted partner with deep expertise within the scientific, medical, technical and logistical aspects of data collection and analysis to ensure study success. 
---
About Mark Mentzer
In his current role at IQVIA, Mark is accountable for the data-driven strategy development and operational pull-through for IQVIA Connected Devices strategy and solutions. Mark leverages his 20 years of experience in the clinical research industry, specializing in innovation technology and data collection in the areas of data science, connected devices, patient engagement and operational integration of IQVIA strategies, products, and services across the global multi-disciplinary teams, sites and with customers who leverage IQVIA solutions.