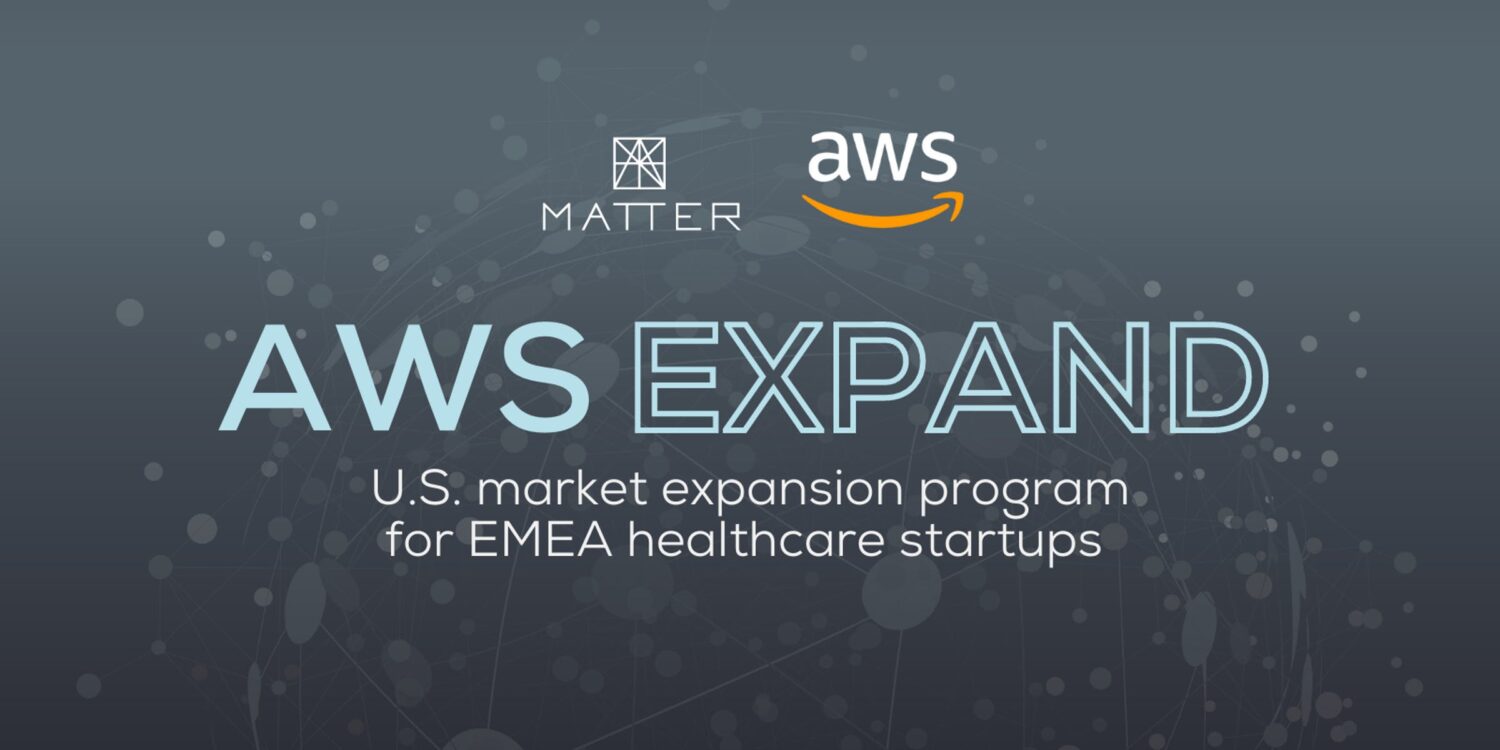 – Amazon Web Services (AWS) and MATTER, the premier healthcare incubator and innovation hub, announced the launched of a new incubation program called AWS Expand.
– The program supports startups entering the US market from Europe, the Middle East, and Africa (EMEA) by providing expert guidance, mentorship, client connections, an extensive network within the healthcare industry, and more.
AWS Expand's First Cohort of 30 EMA Healthcare Startups
The dual-track program will prepare Europe, Middle East and Africa (EMEA) based startups to enter and understand the intricacies of the U.S. healthcare market through education, mentorship and exposure to potential customers and partners. The first track will welcome 30 EMEA-based healthcare startups to the MATTER community as members for three months beginning this summer. As MATTER members, the startups will have access to MATTER's robust investor and industry network, strategic connections to potential customers, a mentor clinic with 350 industry experts who serve as MATTER mentors, exclusive invitations to curated forums with industry leaders and a curriculum with more than 100 workshops on topics including the FDA approval, reimbursement, intellectual property and sales strategy.
The second track will identify an additional eight startups to participate in a high-touch, eight-week incubator concentrated on curating introductions to key potential U.S. customers through both one-on-one and group sessions. The incubator will culminate in a demo day, with the cohort presenting their solutions to a panel of industry stakeholders. Applications for both programs open in July, and the program will end in November.
"AWS is committed to helping healthcare startups across the globe find new opportunities and scale their businesses, and that often means expanding beyond their own borders," said Jared Saul, MD, global lead for healthcare & life sciences startups and investors at AWS. "We look forward to working with MATTER to give EMEA-based companies the tools, knowledge and connections to successfully enter the U.S. market."