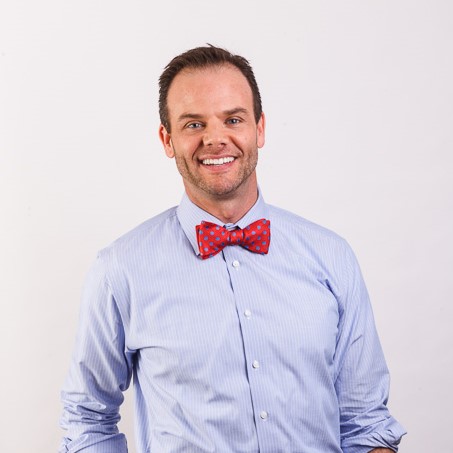 As the healthcare system continues to evolve to adopt a more patient-centric approach, surprise billing has become a topic discussed by consumers and policymakers. Surprise billing can occur when a patient unknowingly receives care from providers that are outside their network. This can result in balance billing, the practice of billing a patient the difference between what their health plan covers and what the provider charges. Unfortunately, these bills are often the result of care provided in an emergency situation or when a person is unaware treatment is being given by an out-of-network provider. 
According to the Journal of the American Medical Association, one in five insured adults had a surprise medical bill from an out-of-network provider. Overall, two-thirds of adults are worried about their ability to afford unexpected medical bills.
In a survey conducted by the Harris Poll on behalf of the American Heart Association, 49% of U.S. adults reported that worrying about an unexpected medical bill keeps them from seeking care, and 44% said if they received an unexpected medical bill for $1,000 they could not afford it. Two-thirds of U.S. adults with private health insurance have received an unexpected medical bill, and of those, one in three were not able to pay the bill with money immediately available to them.
Surprise Billing Causes
Surprise billing most often occurs when patients are treated by out-of-network providers in an in-network facility. For example, a patient could be treated by an anesthesiologist or radiologist that is not covered by their insurer in a hospital that is within their network. A recent JAMA study of one large health plan found that 20% of patients receiving elective surgery from in-network surgeons received an out-of-network bill. Anesthesiologists and surgical assistants were responsible for 37% of these bills, with an average out-of-network bill for anesthesiologists of $1,219 and surgical assistants of $2,633.
The second most likely cause of surprise billing is during an emergency situation. A person may be transported to a hospital that is out of network or may become ill when they are out of state or away from home. In an emergency when a patient is transported to a hospital via air ambulance, the transport costs are often out-of-network. 
Finally, surprise billing can occur when a provider directory is not kept up to date. Patients rely on these directories, hosted by health plans, to ensure that they select a provider that is in-network. When these directories do not contain the correct information, a patient can unknowingly schedule an appointment with a provider that is no longer within their network. 
To address these issues, Congress passed the No Surprises Act, which took effect on Jan. 1, 2022. The act was a move towards patient cost and treatment transparency. With the passage of the No Surprises Act, a large book of new regulations and requirements for healthcare providers and payers was handed down in an effort to protect patients.
While the legislation does not address every concern regarding surprise billing, it is a good first step in protecting patients and providing a better overall patient experience. Providers and payers must adhere to the regulations or risk being fined. The Centers for Medicare and Medicaid Services (CMS) can impose penalties on health plans of up to $25,000 per beneficiary for errors in Medicare Advantage plan directories and up to $100 per beneficiary for errors in plans on the federal insurance exchange. States also have their own regulations. California, in particular, has fined plans for posting incorrect provider directory information.
What Payers Can Do
Under the No Surprises Act, payers are required to keep an accurate and up-to-date provider directory. Updates must be made within two business days of receiving information from providers, removing those who have not been verified. Although an updated directory may not solve every issue that comes with surprise billing, it will give patients access to accurate information about providers that are in-network. Armed with that knowledge, patients can make better decisions about where to get treatment.
While the process of updating a directory sounds simple, it is anything but. Payers receive an enormous amount of data from providers each day. The data must be cleaned up and entered into the plan's system. Under the new regulations, payers have 48 hours to make sense of the data and update their directories. This manual process certainly takes longer than that, and there is substantial room for human error. In fact, when CMS reviewed Medicare Advantage directories, they found 52% had at least one error. 
Managing the data, especially in real-time, can be a complex and time-consuming challenge. Without automation, it places a burden on staff to be in constant communication with providers in order to obtain accurate information. Automating this process through a cloud-based system can reduce the likelihood of errors and help insurers keep their directories within regulations, in real-time. 
Health plans should consider an automated process that:
– Consolidates multiple provider profile data from multiple internal and external services
– Allows bi-directional access from any system
– Queries, views and syncs provider profiles
– Configures ranking logic and data accuracy logic
– Offers built-in OIG exclusion checks
The goal is to reduce manual input, improve efficiency and increase margins with automated workflow while keeping the provider director as accurate as possible. Cloud-based solutions that are scalable will help health plans stay within regulations and better serve patients.
---
About Michael Gardner
With over 25 years of experience in healthcare, Michael Gardner serves as the Chief Strategy Officer at Virsys12. Combining his experience across payers, large health systems, clinically integrated networks, and ACOs within the healthcare industry with his creativity and problem-solving ability, Gardner provides industry leadership and knowledge for Virsys12's growth and market expansions including strategic partnerships and customer relations.