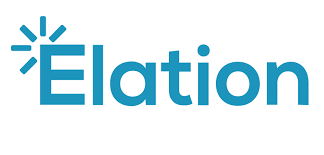 What You Should Know:
– Primary care EHR provider Elation Health and provider workflow management platform provider Dock Health announced an integration to significantly improve task management for already burnt-out providers.
– More than 23,000 clinicians across Elation's growing community can now fully leverage Dock for managing administrative tasks that complete healthcare faster, decreasing the administrative burden and empowering physicians with greater time for patient care.
Partnership Details
The partnership improves practice performance and reduces dropped balls by capturing these processes in a reliable system that is structured, accountable, and actionable. The interconnectivity between Elation and Dock ensures that the most accurate and up-to-date patient information, including relevant clinical events is seamlessly transmitted. Built by healthcare providers for healthcare providers, Dock joins Elation's marketplace of more than 300 integrators and strategic partners.
The integration between Elation and Dock leverages Elation's innovative and robust API to securely transmit relevant patient data and clinical events to automatically activate workflows in Dock streamlining time-consuming and often routine administrative processes. Care teams can now collaborate more easily using Dock via Elation to keep patient journeys moving forward with visibility and accountability.
"Elation's tech-forward provider base actively pursues a better way to deliver clinical care, and Dock Health fits squarely into the mission of highly reliable, patient-centered care delivery," said Michael Docktor, M.D., CEO and co-founder of Dock Health. "Dock was founded to address the need for an administrative hub that captures, connects and automates the downstream tasks associated with clinical care. The ability to connect this system to Elation's EHR augments the user's productivity, and saves hundreds of hours wasted on administrative inefficiencies that can be reclaimed for patient needs and organizational growth."