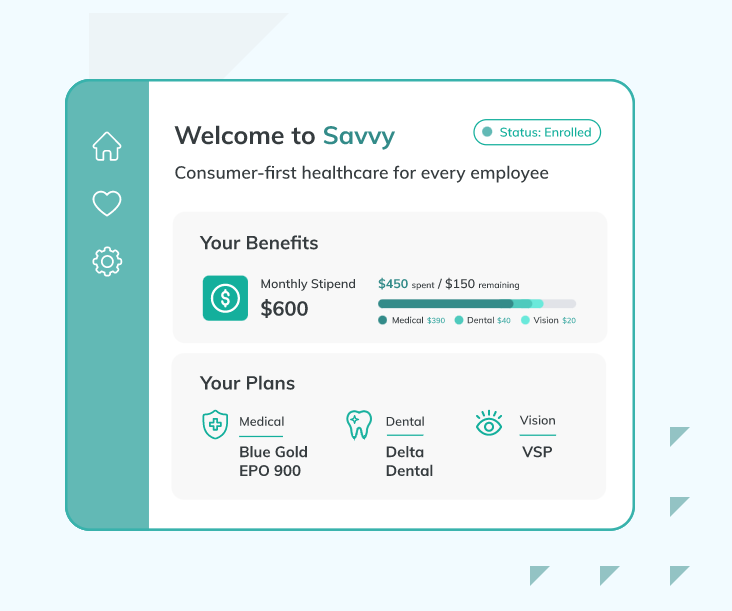 What You Should Know:
– Take Command, a tech-enabled service that offers HRA administration, has acquired innovative HRA intellectual property assets from Savvy, a San Francisco-based, VC-backed healthcare company founded in 2019. Financial terms of the deal were not disclosed.
– The acquisition signifies the market growth of Individual Coverage HRAs (ICHRAs, a new model of reimbursing employees for health insurance rather than buying it for them).
---
What's an ICHRA?
The ICHRA (Individual Coverage Health Reimbursement Arrangement) is a new insurance model for company healthcare. Employers offer tax-free stipends that employees can use to purchase their own individual health insurance plans, leading to greater choice for employees and fixed costs for employers.
Simplify Company Health Insurance with Fixed Stipends
Founded by Silicon Valley entrepreneurs Kevin Cox and Suril Kantaria in the YCombinator incubator, Savvy fits into Take Command's strategy to champion the individual coverage HRA (ICHRA) trend by delivering a modern, technology-enabled user experience that drives engagement and widespread market adoption. By purchasing Savvy's technology, Take Command can enhance the reimbursement and payment processes inherent to the health reimbursement arrangement model.
Both Take Command and Savvy offer HRA administration on their platforms, allowing employers to reimburse employees for health insurance premiums and medical expenses on a tax-free basis. Employees then choose their own individual health plans and get reimbursed on their paycheck.