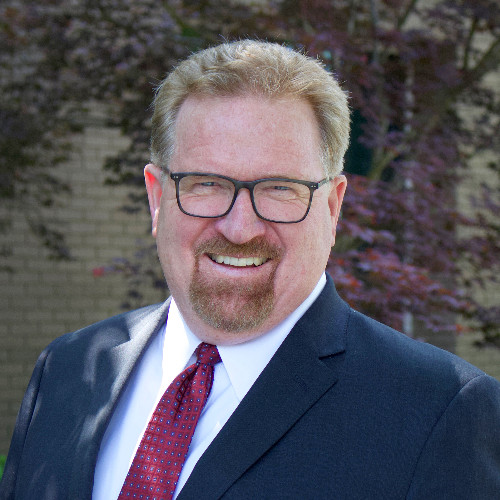 There has been frequent reporting about the problem of provider workforce shortages within hospitals and health systems and the related burnout experienced when working in high-stress situations during the COVID-19 pandemic. There are pre-existing and contributing patient flow challenges that have been exacerbated by the pandemic, which can lead to burnout, and therefore are worth discussing.
Exposing the Problem
The extent of provider burnout over the course of the pandemic is well documented. In February 2022, for example, results from a nurse survey commissioned by a prominent staffing firm showed 56% of nurses reported that their mental health and well-being has suffered due to the pandemic, and 41% are considering leaving the profession for good. Also, the American Nurses Association released a statement calling on President Biden and Congress to address the burnout issue, urging that more needs to be done "to effectively investigate and mitigate the root causes of nursing shortages, and improve working conditions."
Widespread burnout and disengagement among providers were simmering even before Covid-19, according to a study published by JAMA Network Open in 2021. Although released after the pandemic began, the study examines nurses' responses to a survey fielded in 2018 that included questions about burnout. Researchers found that nurses who reported leaving or were considering leaving their job mostly attributed their decision to burnout, a stressful work environment, lack of effective leadership, and inadequate staffing.
Not addressing this disengagement combined with the prolonged pandemic led to nearly one-quarter of hospitals reporting critical staff shortages in early January 2022. Beyond this immediate challenge, however, increased burnout threatens healthcare organizations in several other long-term ways. Among the high-pressure occupations that many providers have, healthcare costs are 50% greater, according to the American Psychological Association (APA). Additionally, burned-out employees are also 2.6 times more likely to seek a different job, 63% more likely to take a sick day, and 23% more likely to visit an ED.
Providers are also more likely to make a patient safety error when feeling burnout and will cost a hospital $16,736 per nurse per year in attributed turnover costs, according to a published simulation. Conversely, a hospital with a burnout-reduction program would spend only $11,592 per nurse per year employed. Burnout mitigation was also estimated to increase the amount of time the nurse was employed at the hospital by an average of six months.
How Patient Flow Challenges Contribute to Burnout
Patient flow obstacles can contribute significantly to nurse, physician, and other provider stress in four key areas. The following describes each phase of the patient flow process and the associated obstacles that providers face, as well as some performance improvement recommendations for healthcare leaders to consider to reduce workforce stress, improve patient satisfaction, and improve quality.
1. Inefficient Transfers
There is often a lack of role clarity and extensive manual effort associated with the transfer process. As a result, transfers become inefficient, compromising the patient experience, adding workforce stressors, and resulting in patient leakage as referring facilities and providers select other tertiary care options. In other words, if an organization is unable to accept a patient, that patient will go somewhere else. The root causes seem to be the manual processes, the lack of clarity among the on-call providers for rapid acceptance, limited or no visibility of available staffed beds, and associated real-time reporting gaps.
When one considers the workforce stressors from a transfer process standpoint, there are some optimal flow opportunities to consider. One is the investment in a seamless access and orchestration hub. The result is setting up in advance very predictable role accountabilities, clear technology-enabled processes, and best practices to optimize the transfer operations while reducing workforce stress. This approach can provide a much-needed augmentation to the EMR, with composable solutions effectively addressing workforce workload and process gaps to maximize performance results.
A highly composable system provides components that can be selected and assembled in various combinations to satisfy specific user requirements. In the acute care hospital example, a composable solution approach helps with patient throughput optimization beginning at the front door.
Highly variable and delayed discharge planning
The result of highly variable and delayed discharge planning is excess or avoidable days. There is an authorized length of stay (LOS) approved by the payor based on the presenting condition of the patient reflective of their severity of injury or illness and the intensity of services required, known as the SI/IS.
Once the patient is admitted, the providers and staff are expected to confirm and manage the estimated date of discharge (EDD) through discharge, documenting the necessary patient disposition information and making care progression adjustments as necessary to meet the LOS target. However, if the providers and staff do not have all of the necessary tools, capacity, or time to focus on the efficient care progression of each patient, the result is care progression interruptions and delayed patient discharges. This adds stress to providers, reduces patient satisfaction, impacts the quality of care, and results in excess or avoidable days.
The optimal flow opportunity then is to initiate discharge planning upon admission. Doing so involves consistently using the EDDand the related disposition intelligence within the daily multidisciplinary round (MDR) as a key area of focus to make sure that there is a coordinated action plan for each patient. This alignment of staff roles with technology-enabled efficient processes reduces the staff workload and results in improved patient experience and LOS performance.
Tediously managed and resolved barriers to care
There are patient flow barriers that come up frequently in the acute care management of patients. They include diagnostic service delays, consulting provider delays, and care transition delays, to name a few. These delays stress the workforce as they have to work around the impediments.
An optimal flow opportunity is to prioritize the barriers and orchestrate centrally the disparate efforts across the ancillaries to resolve barriers and use artificial intelligence- and machine learning-enabled process flows to identify those rate-limiting steps and promote the most efficient care path for each patient.
4. Post-acute care (PAC) access and transportation impediments
PAC impediments gain greater significance the later they are addressed in the LOS process. If discharge planning begins upon admission and is managed effectively during the daily MDRs, then these impediments could be substantially reduced and PAC planning could commence as early as possible in the patient care journey.
An optimal flow opportunity is an orchestration hub combined with technology-enabled processes to ensure that the patient's PAC provider options are clear and available as early as possible in the patient's LOS. This includes having an already curated PAC provider network available and being able to leverage that network within the orchestration hub so that PAC decisions can be completed on behalf of the patient and family as early as possible.
Returning the Focus to the Patient
All four of the aforementioned patient flow challenges and opportunities are examples of how provider workforce stressors can be reduced while simultaneously driving an improved patient care experience and LOS result. Eliminating repetitive effort by providers reduces the disruptions in their day that interfere with face-to-face patient care. As many health systems have discovered, delegating these crucial patient-flow duties to dedicated access and orchestration hub team that can leverage automated and highly composable technology solutions not only removes the stress and burden from the providers on the floor but simultaneously improves patient satisfaction and quality of care.
---
About Ben Sawyer
Ben Sawyer is the Vice President of Market Development at ABOUT (ABOUT Healthcare, Inc.), a leading provider of access and orchestration solutions that empower health systems to operate as one connected network of care. Ben has his MBA in Healthcare Administration, is a licensed physical therapist, board-certified Orthopedic Clinical Specialist, and an experienced Lean Black Belt.