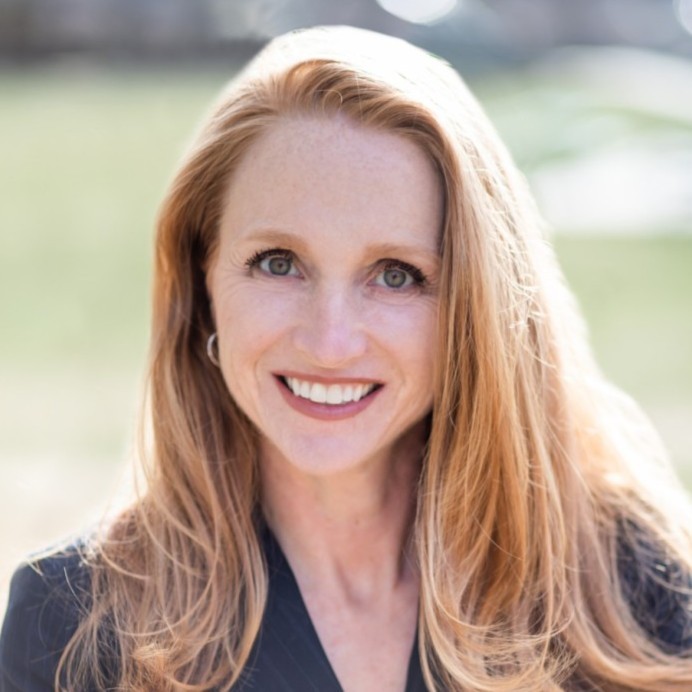 If there's been a constant in healthcare the past two years, it's been in the rapidity of change, largely in response to the Covid-19 pandemic. Suddenly, healthcare needed to adopt new work models and technologies to provide proper patient care. No wonder healthcare ranked atop all other industries in "new ways of working and processes," "new tech tools and infrastructure," and "new staff wellbeing practices," in a recent survey of 1,200 business leaders.
Inevitably, healthcare organizations will want to expand and innovate on these key changes, particularly in such leading areas as patient-facing digital technologies. To better engage their patients digitally, healthcare can learn three valuable lessons from the consumer products and service industries, which for years have applied a "customer-first" focus to their digital technologies.
From my years of experience in consumer products and services, and now in healthcare, these three lessons stand out:

1. Understand and address your patients' core needs – discover what they really want
2. Learn through a test-and-adapt process – don't assume you know it all
3. It's not about the fancy new technology – it's about the experience
1. Understand and Address Your Patients' Core Needs 
"Consumer research" is common, but in both consumer products and healthcare, I have seen many ways in which research has been done well, and also poorly. Satisfaction surveys may not be specific enough to support informed and nimble decision-making around digital healthcare. Consumer focus groups may give more detailed information but are usually a way to get feedback on a nearly completed product or experience, so the conversation may already be stilted, limiting true insights.
 
The best method for generating truly innovative consumer ideas is through human-centered design, which considers the human perspective in all stages of the problem-solving process. In a clinical setting, for example, this means humanizing patient experiences to meet emotional as well as clinical needs. Practically, this means understanding the lives of patients and their family members; learning how they prioritize their time and finances; finding out what keeps them up at night and what might make their lives easier. This is where innovation and prioritization for a consumer-centric digital strategy truly start. 
2. Learn Through a Test-and-Adapt Process 
No matter how much you already "know" about healthcare, you can likely learn far more, especially directly from your end consumers. Once you have gained true consumer insights – by walking in peoples' shoes and conceiving ideas based on this input – test and learn. Do not wait for a "perfect" idea, but proceed and adjust as needed – this is the essence of agile thinking. 
Creating a new service, product, or experience in any industry can be daunting, since the investment and delivery timelines can be significant. It will be faster and less expensive to experiment or prototype and improve than be sold on an idea, make significant investments, develop the product or experience over months or years, and learn only then if this is what consumers really want.
Instead, test early. Learn and adapt quickly. Grow your test, learn, adapt and then deliver. Consumer companies are experts at this process. It's an approach that should be fundamental for healthcare organizations as they develop new ways of digital care.
3. It's not about the Fancy New Technology
Remember the Segway, the personal motorized scooter that riders control by leaning in one direction or another? At one time, Segways were projected to be the future of personal transportation, with one in every garage. Today, Segways are primarily relegated to use by tour groups and mall cops. The lesson here: don't become so enamored of what's shiny and new that you lose sight of its applicability and user acceptance.
When it comes to digital technology in healthcare, rather than focusing on fanciful digital tools, like artificial intelligence, the Internet of things (IoT), and more, consider how your efforts support patients' healthcare experiences. Your priority hierarchy should be anchored to the consumer experience and around learning how technology can make that experience better. 
Patients as Teachers
Why listen to patients regarding digital technology applications? Patients can be amazing allies and advocates for their own health, and in the process dramatically improve their care outcomes. Plus, patients may have an infinitely valuable outside-in perspective. They can directly provide you with perspectives on what it actually means to receive care, engage with your organization, make sense of costs or payments, understand the value of your services, and/or explain what they truly need to live their daily lives.
As healthcare continues along this new landscape of digital technology applied to patient experiences, applying these three key lessons from the consumer and service industries will help you more effectively and efficiently progress.
---
About Alison Budor 
Alison Budor is a healthcare management consultant at Freed Associates. Allison has more than 25 years of experience in healthcare and consumer products, developing, creating, and executing disruptive solutions and experiences.