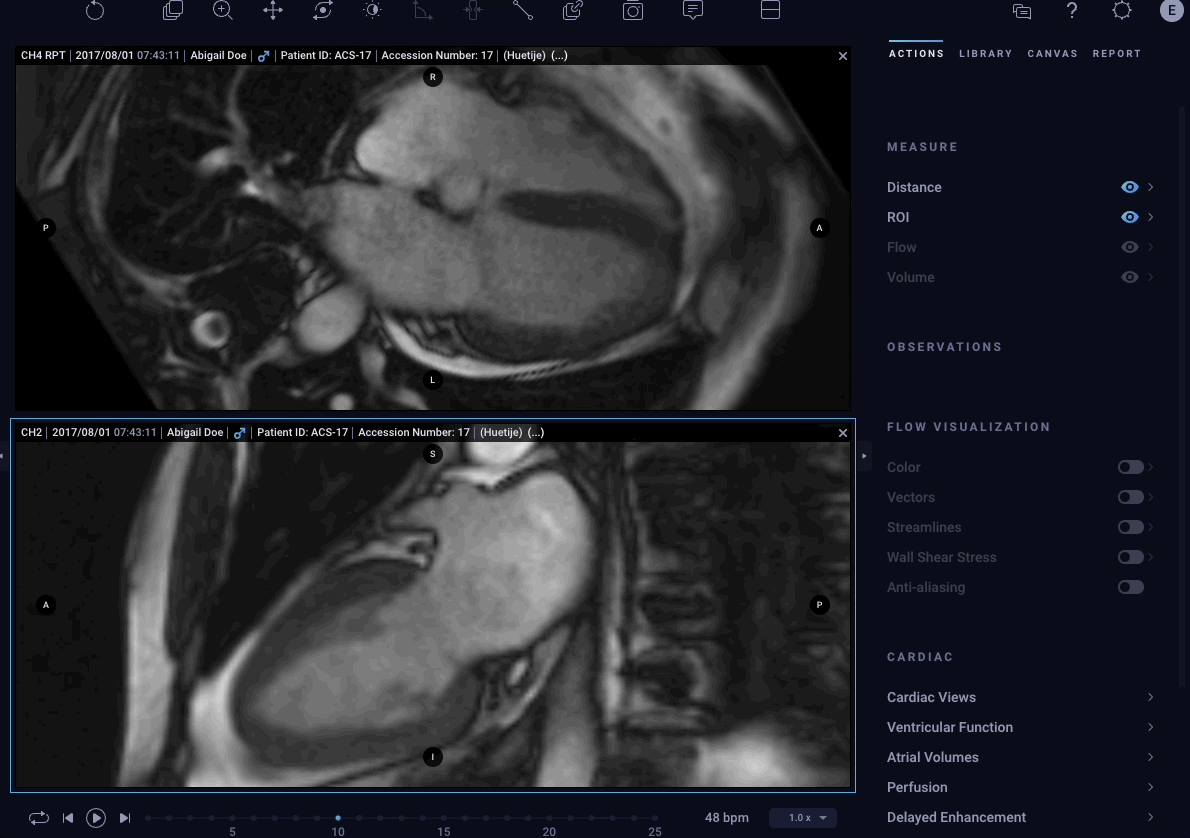 What You Should Know:
– Arterys, the world's leading vendor-neutral artificial intelligence (AI) platform, has announced several new modules to its already robust Cardio AI clinical application and an additional FDA AI clearance based on deep learning.
– Cardio AI is a comprehensive, cloud-based post-processing solution that leverages AI and deep learning to provide extremely accurate, automated, fast, repeatable analysis of cardiac MRI images.
Cardio AI: AI-Assisted Cardiac MRI Application
The latest Cardio AI enhancements provide physicians with additional tools to remove redundant work and tedious editing to analyze Cardiac MRI images. These new modules make it easier for physicians to manage the increasing demand and provide consistent diagnostic decisions more efficiently. The latest modules include:
– Strain + AIPowered by 4D Flow – Incorporates a deep learning myocardial velocity and strain model that eliminates the need for time-consuming contour editing to obtain reliable strain results (available for research only).
– Atrial Volumes – Allows physicians to easily quantify volumes for both left and right atria in cardiac MRI images to aid in the diagnostic process.
– Wall Thickness – Provides automatic wall thickness measurements critical to the diagnosis process.
In addition to the Cardio AI enhancements, Arterys received its eighth FDA clearance. This additional FDA clearance makes Cardio AI's existing T1 + AI, and T2 quantification modules available for commercial use. These now-cleared modules offer a dedicated workflow for T1 and ECV, and T2 quantification, including multiple and global ROIs, and a graphical display of curves that provides users with intuitive, simple calculations for tissue characterization.