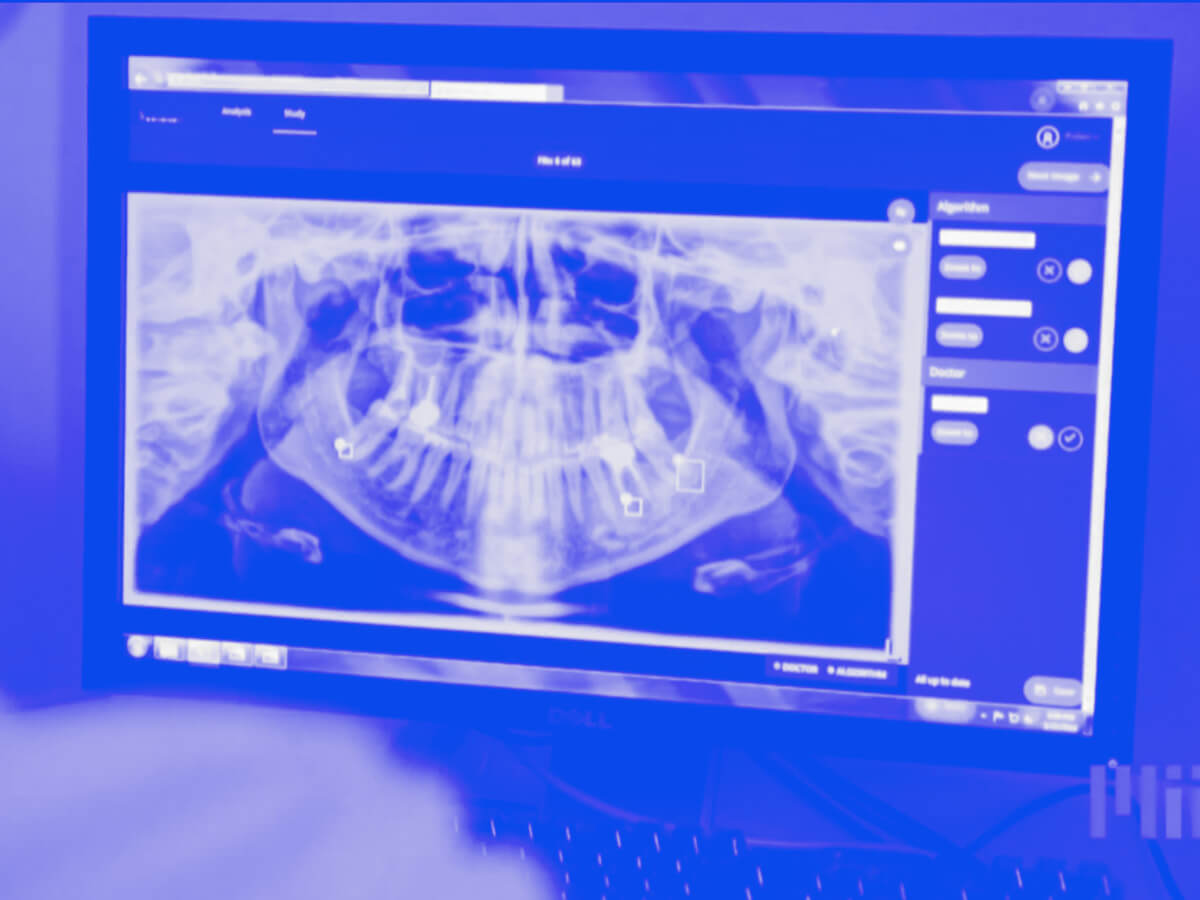 What You Should Know:
– VideaHealth, a dental diagnostic AI solution raises $20M in Series A funding led by Spark Capital including existing investors Zetta Venture Partners. Pillar VC also contributed to the round, bringing the company to $26.4M to date.
– The company will use the financing to expand its groundbreaking AI-based diagnostics capabilities to over 6000 dental practices by the end of 2023.
---
Transforming Dentistry Through AI
Today, more than 40% of dental diseases are missed and over 65% of proposed treatments are rejected due to the lack of transparency and detail that AI can provide to the diagnosis and treatment processes. Today's dentists are expected to be equal parts diagnostician, surgeon, primary care physician and specialist, something that's untenable without the use of advanced technologies like machine learning and AI.
Founded in 2018 and born out of Harvard and MIT research, VideaHealth helps identify and communicate dental diseases and other conditions to dentists while they are actively attending to patients. The solution is expected to achieve regulatory clearance for its AI-based clinical image processing within the coming months, something no other vendor has achieved on the market today. With the right approach to operationalizing AI using VideaHealth, dentists can realize incredible efficiency gains managing all these specialized roles, as well as increase their overall revenues and ROI.
---
Helping Dentists Achieve Faster Diagnosis & Enable Preventative Care
A recent joint study with VideaHealth partner Heartland Dental, which supports over 2,400 doctors in more than 1,600 dental offices across 38 states, demonstrated that VideaHealth's AI platform helped clinicians detect 46% more caries lesions (cavities) and reduced errors by 10%. VideaHealth lets dentists achieve faster, more accurate diagnoses and enables better preventative care, providing substantial cost savings for patients by reducing invasive care.
VideaHealth's AI-powered diagnosis and presentation platform not only increases dentists' revenue, it also saves the medical system and patients money by improving preventative health. Among its many benefits to dentists and patients are:
– A 31% increase in diagnosis rate for cavities and 26% increase in treatment plan value;
– An increase in case acceptance by patients due to second opinions;
– Automated workflows accelerate treatment planning and charting;
– Analyses of over 15 clinical indicators, including cavities, tooth-structure loss, radiographic bone loss, calculus and periapical radiolucency; and – Support for existing treatments for crowns, fillings, root canal treatments and more.