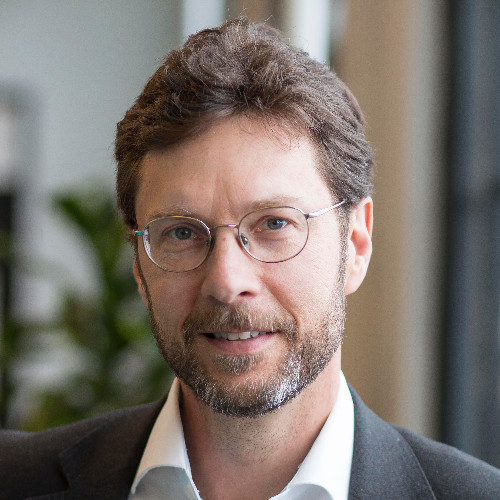 Advances in conversational artificial intelligence are transforming basic chatbots into intelligent virtual assistants that provide comfort and utility for healthcare consumers and the healthcare organizations that serve them.  
---
Most consumers have their minds made up about automated phone agents, and not too many people like them. Who among us hasn't experienced the frustration of an automated phone menu when calling for a doctor's appointment or shouted "representative!" into our phones after hitting a breaking point? Clunky workflows and overly simplified interfaces with prompts like "listen carefully as our options have changed" have negatively shaped consumers' perception of automated agents.
Unfortunately, in most cases, the move to chatbots on the web has not improved this legacy. This is especially true in healthcare. Chatbots may be able to scrape by in a retail environment, but they have struggled in healthcare settings where the circumstances are more nuanced and the stakes are higher. Healthcare bots must hold conversations that are often personal and may involve life-altering decisions. They must be able to deliver the benefits of automation while handling sensitive healthcare situations with empathy.  
The Era of Automation with Empathy
Chatbots are not a replacement for human interaction, but if designed right they can meet patients' increasing expectations for digital experiences that are truly helpful. Providing engagements that are intuitive, accessible,= and empathetic is what separates a simple chatbot from an intelligent virtual assistant (IVA).
IVAs are defined by user experiences that are intuitive, natural and conversational. They support rich question-answering to open-ended, natural language questions and, in healthcare, enable personalized interactions informed by patient information from systems of record, such as electronic medical records. IVAs can be accessed over multiple devices and channels ("omnichannel"), from websites to mobile apps to smart speakers, and through voice, text, and touch interfaces ("multi-modal").  
Like all forms of automation, IVAs are intended to bring efficiencies and reduce burdens on human staff. This has never been more important in healthcare where staff shortages and burnout are at all-time highs. Since the beginning of the COVID-19 pandemic, 60% to 75% of clinicians report symptoms of exhaustion, depression, sleep disorders and PTSD, while nurses are equally if not more stressed.
Appointments Scheduling
The influx of appointment requests from patients returning to regular maintenance care post-COVID is overwhelming front-office staff and administrators. Traditional scheduling processes are cumbersome for healthcare staff and frustrating for patients who, influenced by other online experiences, expect more intuitive and seamless digital services from their healthcare provider. Whether the practice has a few staff members handling the phone or a large call center handling hundreds of calls a day, online scheduling frees up phone lines and support staff. 
Offering online scheduling for routine procedures, like colonoscopies, relieves the burden of getting patients in the door and properly prepared for their visit. The example interaction with an appointment scheduling IVA for colonoscopies may start with: 
"Good morning, Eric! Your physician, Dr. James, at Valley Health has placed an order for you for a colonoscopy. I would like to help you schedule and prepare for this procedure. I have an appointment available on January 12th at 4:00 p.m. at Boston Seaport. Does this appointment work for you or would you like to select another date and time?"
Appointments Reminders and Pre-Visit Prep
Missed and rescheduled appointments are estimated to cost the healthcare industry as much as $150 billion annually. Consequently, appointment reminders are prime targets for automation in healthcare. 
IVAs are being integrated with a digital outreach campaign that leverages email, text messaging and automated phone calls to proactively engage patients and encourage them to be better prepared for upcoming appointments. Through this omnichannel outreach, patients engage with an IVA to confirm their appointment, reschedule or ask questions such as "Will I be sedated for the procedure?" or "How should I prepare for a colonoscopy?" 
"Cascaded communication" ensures a patient receives the message and can access the IVA over the digital channel that works best for them. If a patient is not successfully engaged by email, the follow-up is a text message, followed by a voice call. Proactive outreach using cascading communication over multiple channels (email, text, phone) improves response rates by 20-30% over traditional outreach methods and frees up even more valuable staff time. 
Here's an example outreach message with IVA prompt:
"Good morning, Eric! This is a reminder that your colonoscopy is scheduled for January 12th at 4:00 p.m. at Boston Seaport. Remember to follow a clear liquid diet the day before your appointment. You can ask me any question you may have about your colonoscopy or tell me if you need to reschedule this appointment."
Post-Discharge Instructions
Properly educating patients post-discharge remains a challenge in the healthcare industry. One study indicated that 86% of patients reported receiving discharge instructions, while only 52% said they understood what to do when they got home. Closing this gap is imperative for many healthcare organizations. IVAs are increasingly being used to automatically check-in with patients after procedures and treatments to support better outcomes and reduce readmissions. 
Where a simple chatbot might ask a recently discharged patient to gauge their pain level on a scale of one to ten – to assess the need for help with pain management – an IVA can deliver a comprehensive assessment with similar objective questions, but combined with more empathetic, qualitative questions like "How are you feeling today?" 
This additional subjective feedback provides critical information about the patient's emotional, mental and general physical well-being. Responses like, "I have some blood in my stool" or "I have abdominal pain after I eat" are not recognized by a basic chatbot as a specific metric of pain, but provide the care team with important information about the patient's recovery.
Integrating IVAs with back-office patient support systems and call centers adds seamless hand-off to human care representatives when needed. Providing an automated transcript of a patient's conversation with the IVA gives the care staff a more complete picture of a patient's condition and concerns and provides a better experience for the patient.
The example below shows an example IVA-powered prompt for post-acute outreach. 
"Hello, Eric! It's been 24 hours since procedure. I'm checking in to see how your recovery is going. Please let me know if you are experiencing any concerning symptoms. You can also ask me questions about your recovery.
These examples highlight how Intelligent Virtual Assistants can eliminate the source of frustration patients have with traditional automated phone agents and chatbots. By leveraging natural language processing, machine learning and other advancements in conversational AI, IVAs elevate the healthcare experience for both patients and healthcare organizations.   
---
About Nathan Treloar
Nate Treloar is the chief operating officer and co-founder of Orbita. The company's Automation with Empathy™ conversational AI platform powers secure, HIPAA-compliant, omnichannel and multimodal solutions that increase patient engagement, improve outcomes, and reduce costs.  Nathan has over 20 years of experience as a key executive within FAST Search, Microsoft, RAMP, and, most recently, Ektron. Nathan is a respected expert and speaker on search, text and data mining and has advised hundreds of the world's largest companies and government agencies.