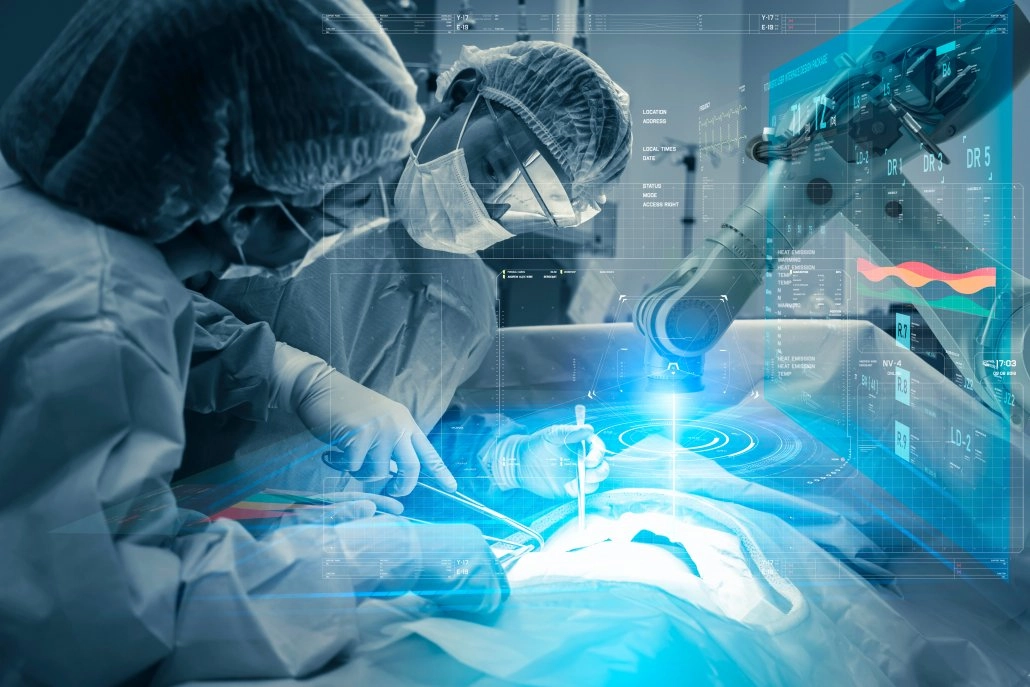 What You Should Know:
– Today, CMR Surgical has announced a VR professional education program for its Versius® Surgical Robotic System.
– The announcement marks CRM Surgical as the first soft-tissue surgical robotics system to offer VR training as part of its surgical team training pathway; giving surgical teams increased flexibility to practice their skills.
---
VR Training for Surgical Robot
The VR headset solution was developed in conjunction with FundamentalVR leveraging its Fundamental Surgery simulation platform that accelerates clinicians along the learning curve with low-cost, scalable education simulations. It provides a realistic surgical environment where every detail is able to be measured and tracked. The Versius Virtual Reality headset is wireless, doesn't require connecting to a PC and is packaged within a small box for portability and convenience.
Simulating a lifelike and immersive experience, Versius Virtual Reality mimics the real-life environment of an operating room. Users are guided through learning objectives by a virtual assistant to support them at every step. There is also the opportunity to collaborate alongside other surgical team members in the virtual environment. The new VR program will complement the existing proficiency-based professional education program for Versius, including the Versius Simulator and remote learning options.
Availability
Versius Virtual Reality will be launched in pilot hospitals from June 2022, with global rollout is expected from late Summer 2022.