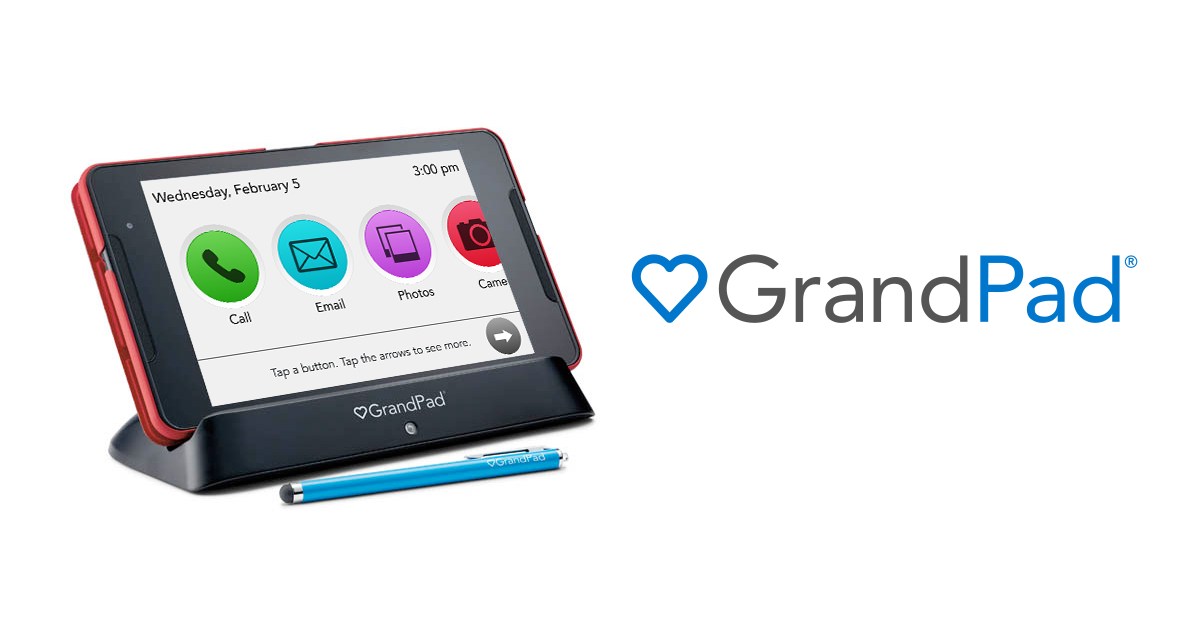 What You Should Know:
– GrandPad, the purpose-built tablet solution designed for people over the age of 75, announced today that seniors and family caregivers can now purchase the GrandPad tablet online at Amazon.com.
– Availability on Amazon.com expands the reach of GrandPad senior-friendly tablets to millions of older adults, families, and caregivers in an effort to reduce isolation and loneliness that can diminish health and wellbeing.
GrandPad® is the smartest, simplest, and safest way to connect seniors with their loved ones
The GrandPad tablet was designed specifically to accommodate the physical and cognitive capabilities of elderly seniors. GrandPad offers the following features that can help seniors and families stay connected in a safe and simple way:
– Enables "trusted circle" of family contacts, friends, and caregivers
– Built-in LTE (no home WiFi needed)
– Closed network for greater security (no one outside the "trusted circle" can contact a GrandPad user)
– Secure internet browsing
– Video and voice calling (available with Premium Service Plan)
– Texting and emailing
– Family photo and video sharing
– Curated entertainment content (music) and brain games (available with Premium Service Plan)
– Streaming radio (available with Premium Service Plan)
– Ergonomic design and enhanced speakers and camera
– 24/7/365 direct access to customer care team
COVID-19 Pandemic Driving Adoption
The senior-friendly GrandPad solution, which was introduced in 2014, became a lifeline for families when the COVID-19 pandemic and social distancing restrictions prevented caregivers — both family and professional — from seeing elderly loved ones in person. Adoption of GrandPad by seniors and families has increased steadily, and according to Scott Lien, co-founder and CEO, the availability of GrandPad on Amazon will ensure that this life-changing technology is available to the 300 million active Amazon shoppers.
Availability & Pricing
The GrandPad tablet is now available on Amazon for $599, which includes three months of the GrandPad Premium Service Plan. The monthly Premium Plan includes 4G LTE data connectivity, access to all games, apps, streaming music, video and voice calling, and GrandPad's 24/7/365 personalized customer care team. After the three-month trial period, the cost to continue with the Premium Plan is $59 per month.
In addition, it is available for sale in the U.S. at GrandPad.net and in Ireland and the United Kingdom at TechSilver.co.uk. The GrandPad tablet and free GrandPad Companion App are currently being used to connect more than 1.3 million people — including seniors, their families, friends, and caregivers — in 120 countries.