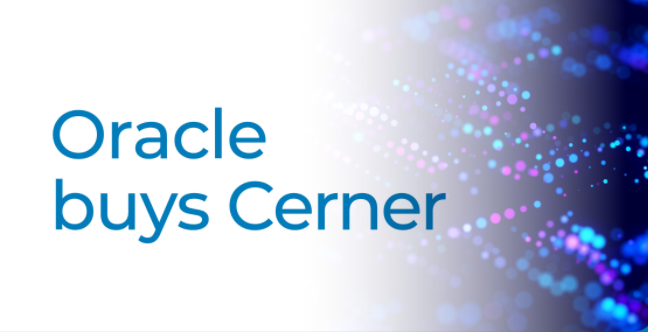 What You Should Know:
– Oracle Corporation and Cerner Corporation today jointly announced an agreement for Oracle to acquire health IT leader Cerner through an all-cash tender offer for $95.00 per share, or approximately $28.3 billion in equity value. The acquisition of Cerner will be a huge additional revenue growth engine for Oracle as it immediately grabs significant market share in the healthcare space. In addition, Oracle plans to expand Cerner's business into many more countries throughout the world.
– The acquisition is expected to close in the calendar year 2022. The closing of the transaction is subject to receiving certain regulatory approvals and satisfying other closing conditions including Cerner stockholders tendering a majority of Cerner's outstanding shares in the tender offer.
---
Post-Acquisition Plans
As part of the acquisition, Cerner will be organized as a dedicated Industry Business Unit within Oracle. Oracle intends to maintain and grow Cerner's community presence, including in the Kansas City area, while utilizing Oracle's global footprint to reach new geographies faster.
Leveraging Oracle's Resources, Infrastructure and Cloud Capabilities
With Oracle's resources, infrastructure and cloud capabilities, Cerner will accelerate the pace of product and technology development to enable more connected, high-quality, and efficient care There is a significant opportunity to help customers use Oracle's modern technologies such as cloud, AI, ML and other innovations to make care more accessible, secure, efficient and effective for patients and caregivers.
Cerner systems running on the Oracle Gen2 Cloud will be available 24 by 7 by 365. Goal is to deliver zero unplanned downtime in the medical environment. With Cerner systems running on the Oracle database, only specifically authorized medical professionals can access patient data. IT professionals running the systems are unable to look at patient data.
"Working together, Cerner and Oracle have the capacity to transform healthcare delivery by providing medical professionals with better information—enabling them to make better treatment decisions resulting in better patient outcomes," said Larry Ellison, Chairman and Chief Technology Officer, Oracle. "With this acquisition, Oracle's corporate mission expands to assume the responsibility to provide our overworked medical professionals with a new generation of easier-to-use digital tools that enable access to information via a hands-free voice interface to secure cloud applications. This new generation of medical information systems promises to lower the administrative workload burdening our medical professionals, improve patient privacy and outcomes, and lower overall healthcare costs."