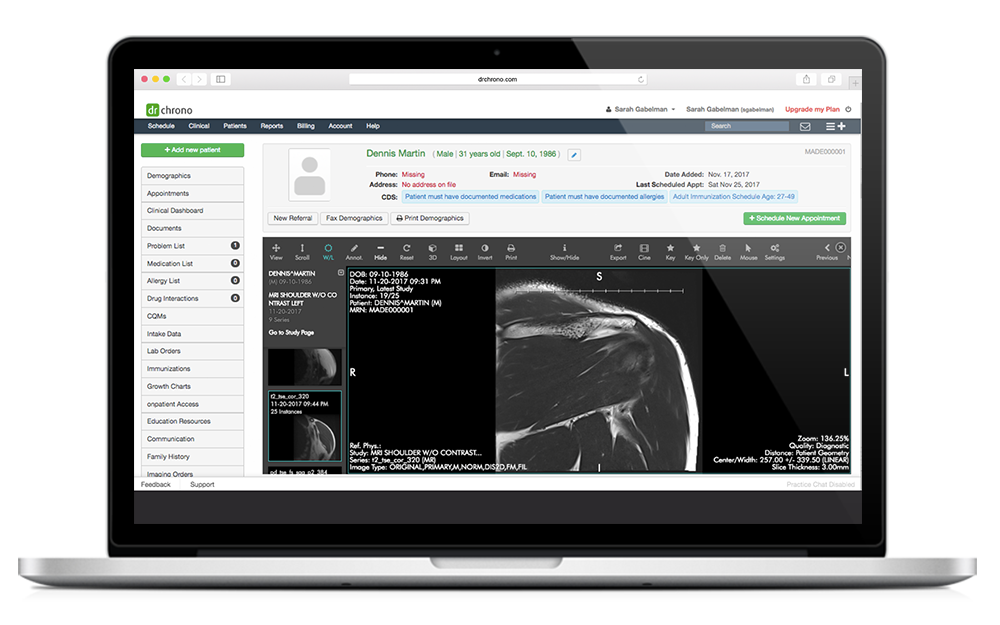 What You Should Know:
– Today, Intelerad Medical Systems™, a global leader in medical image management solutions, announced its acquisition of Ambra Health, forming the global leader in cloud PACs and enterprise imaging. The acquisition marks Intelerad's fourth deal this calendar year, with the transaction valuing the combined company $1.7B.
– Ambra powers some of the largest health systems – such as Johns Hopkins Medicine, Memorial Hermann and New York-Presbyterian, as well as radiology practices, subspecialty practices and clinical research organizations – to dramatically improve imaging and collaborative care workflows with its highly intuitive and interoperable cloud platform. Ambra's cloud-based platform empowers radiologists and other providers to share and view images in real-time without a VPN or CD, improving patient engagement, continuity of care, and interoperability.
– As part of the acquisition, Ambra CEO Morris Panner will become President of Intelerad, reporting directly to Mike Lipps, CEO. He has led Ambra's vision of delivering better care through great technology for almost a decade, and paired with his industry-leading experience, he will help accelerate Intelerad's ability to bring medical image management to the next level.
Why It Matters
The global hospital imaging IT market is estimated at $4.5B, according to the recent Signify Research Imaging IT World Report 2021. Imaging needs will continue to facilitate growth in this market as hospitals and health systems increasingly turn to the cloud for image accessibility. As a result of this deal, the combined company will now manage over 10B medical images, read over 130M exams per year, and serve almost 2,000 customers globally, including all of the top 10 U.S. hospitals.
"The ultimate goal of healthcare is for human beings to live longer, healthier lives. Medical imaging and advanced technology is critical to this goal, and this acquisition positions Intelerad to enhance imaging accessibility and empower healthcare providers with the tools they need to deliver better patient outcomes." said Mike Lipps, Intelerad Chief Executive Officer. "For healthcare providers, moving to the cloud is not a matter of if, but when. Partnering with Ambra is a significant milestone on our path to provide the most scalable and robust medical image management platform in the industry. And while many medical imaging vendors offer pieces of what providers need, Intelerad now offers the entire solution."