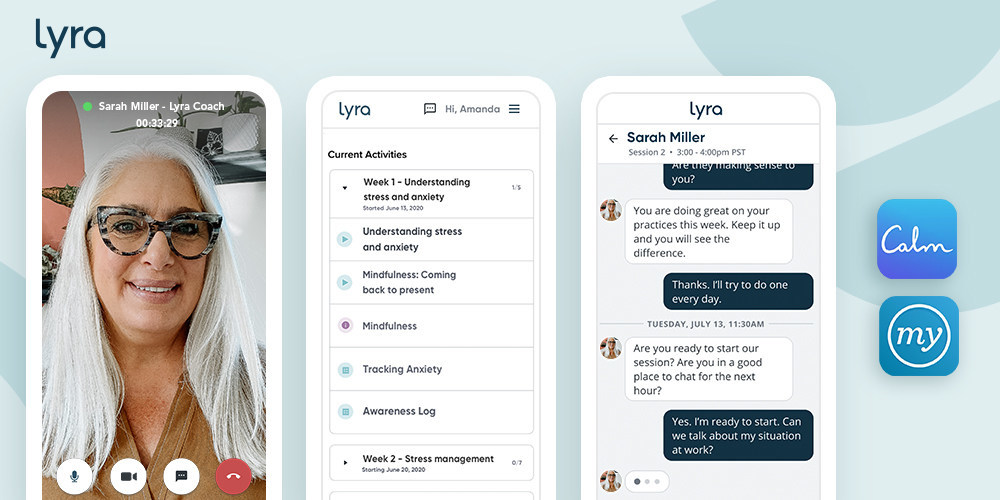 What You Should Know:
– Lyra Health, a Burlingame, CA-based provider of comprehensive mental health care benefits for global employers, today announced the first technology-integrated care solutions designed to address serious mental health issues such as alcohol use disorder (AUD), suicidality, and other complex mental health diagnoses.
– Traditional employee assistance programs and health plans too often don't effectively support people with serious mental illnesses and substance use disorders in accessing the help they need. Lyra's new offerings add to its existing complex care options and specialist network, making it even easier for employers to offer effective, evidence-based care to employees and their families through Lyra's comprehensive mental health platform.
New Innovations in Care for Alcohol Use Disorder and Other Serious Mental Illnesses
These offerings will be available at the beginning of 2022 include:
– Lyra Reset: comprehensive treatment program that helps people reduce drinking or attain sobriety. Lyra Reset addresses problematic alcohol use through virtual therapy, group sessions, ongoing symptom assessments, peer recovery support specialists to help members stay on track, digital lessons that teach coping skills, and medication to fight cravings. Lyra Reset also includes resources and care for the entire family—an important component of durable recovery. Because it is delivered through Lyra's comprehensive Blended Care virtual platform, Lyra Reset can be accessed from the privacy of members' homes, helping reduce the impact of stigma.
– Lyra's Blended Care Dialectical Behavior Therapy (DBT) for Suicidality: Specialized program that helps members decrease suicidal thoughts and behaviors. DBT is considered the gold standard for treatment for individuals with moderate to high suicidality. Lyra DBT combines one-on-one virtual therapy sessions with therapist-prescribed skill-building lessons through Lyra's Blended Care platform to help individuals recover quickly and effectively. Members receive flexible, ongoing support through weekly group skills training and access to 24/7 crisis support from a DBT-trained support team.
– Lyra Concierge: Provides personalized support for children, adolescents, and adults who need help accessing specialized mental health support. Lyra is today introducing new services to provide personalized support for people who need care through intensive outpatient and rehabilitation facilities. Lyra clinicians will apply their expertise to identify resources that address members' unique needs, health insurance, and location. As with all of Lyra's offerings, Lyra will only recommend facilities that deliver evidence-based care. Lyra will also provide coordinated care following discharge to seamlessly manage evolving mental health needs. Lyra additionally provides clinical leave evaluations should short-term disability for mental health be required.