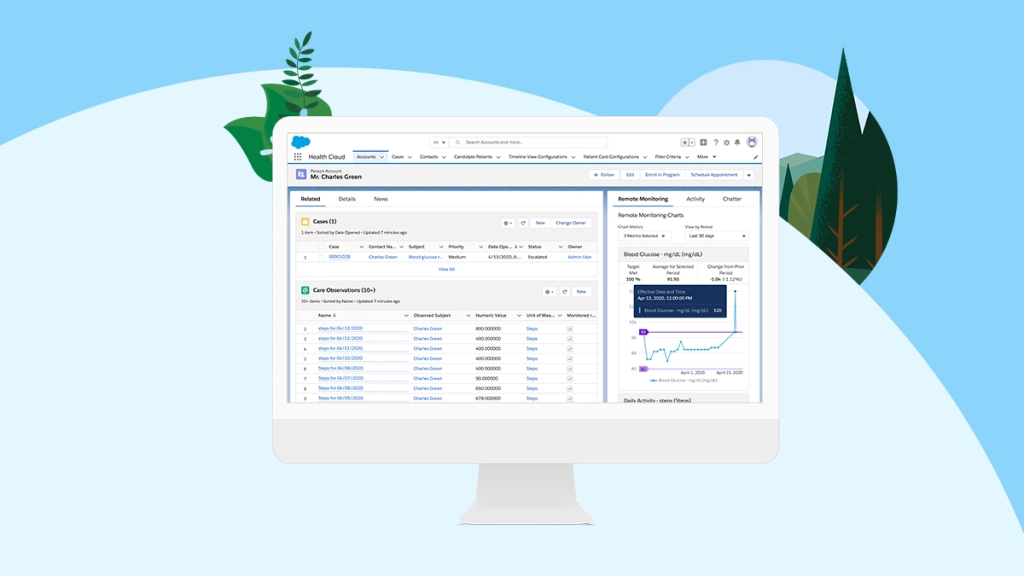 What You Should Know:
– Salesforce launches care from anywhere, new innovations that help organizations get closer to their patients, members, and customers in an always-on, digitally-enhanced healthcare system. By tapping into these innovations, they can streamline operations and ultimately, drive better health outcomes.
In addition to care from anywhere, Salesforce is also rolling out:
– Remote Patient Exception Monitoring for Health Cloud, which surfaces data and insights from connected devices directly within a single dashboard to help providers and care coordinators create a personalized connection with patients to better monitor health conditions, all without ever having to step foot into a provider's office.
– Intelligent Appointment Management for Health Cloud, which maximizes appointment scheduling efficiency by suggesting the right appointment for the patient at the right time–whether at home or in the office–to help reduce no-shows, administrative costs and time spent on calls with a scheduler.
– Medication Management for Health Cloud, which helps health systems, pharmacies, small practices, retail outlets, and others manage medication lists, regardless of where care is accessed.
– HIPAA Compliance for Salesforce Maps, B2C Commerce, and Salesforce Order Management, which enables in-home patient care companies to safeguard patient health information while helping to increase their efficiency in the field and offer personalized care.