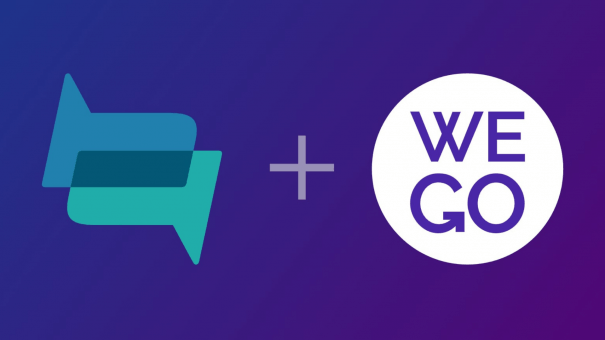 What You Should Know:
– Health Union, the leader in building online health solutions for people living with chronic conditions, announced that it has acquired WEGO Health, the world's largest network of patient leaders – advocates, community leaders, creators and influencers. Financial details of the acquisition were not disclosed.
– Founded in 2007, WEGO Health connects the healthcare industry with the experience, skills and insights of patient leaders across virtually all health conditions and topics. Powered by its Patient Leader Network of more than 100k individuals, WEGO Health has combined the science of influencer marketing with the power of patient-driven content to deliver engagement across patient communities at scale.
– Combining Health Union's targeted scale and depth in the condition experience with WEGO Health's breadth of patient leaders in nearly all health conditions, Health Union aims to change the face of social health, connecting people in meaningful and innovative ways.
---
Acquisition Establishes Health Union as Leader in Social Health
With the addition of WEGO Health's Patient Leader Network, Health Union will become the largest team of experts, patient advocates and healthcare leaders, reaching scale that has never before been achieved in social health. In addition to expanding opportunities within its online health communities, the company will create and deliver unique solutions that impact all people on their health journey, from patients who passively seek health information to patient advocates and influencers who actively share health information on multiple social media platforms.
The combined teams will provide the healthcare industry with disruptive solutions that bring value – in new ways – to patients, sponsors and partners. By activating patients on a massive scale through Health Union's expanding portfolio of online health communities and WEGO Health's Patient Leader Network, Health Union will serve as a cohesive source for the healthcare industry's patient-centered marketing needs.
As part of the acquisition, the entire WEGO Health team will become part of Health Union with Jack Barrette, CEO and founder of WEGO Health, joining Health Union's executive leadership team.
"Both companies have done a remarkable job of making their shared mission – to empower patients – the core of our successful businesses," said Jack Barrette, CEO and founder of WEGO Health. "WEGO Health and Health Union have both won awards as best places to work for our teams. We've each elevated the patient voice and built trust over more than a decade by staying true to our values. With the combined experience and knowledge of our two organizations, we look forward to defining the future of social health."