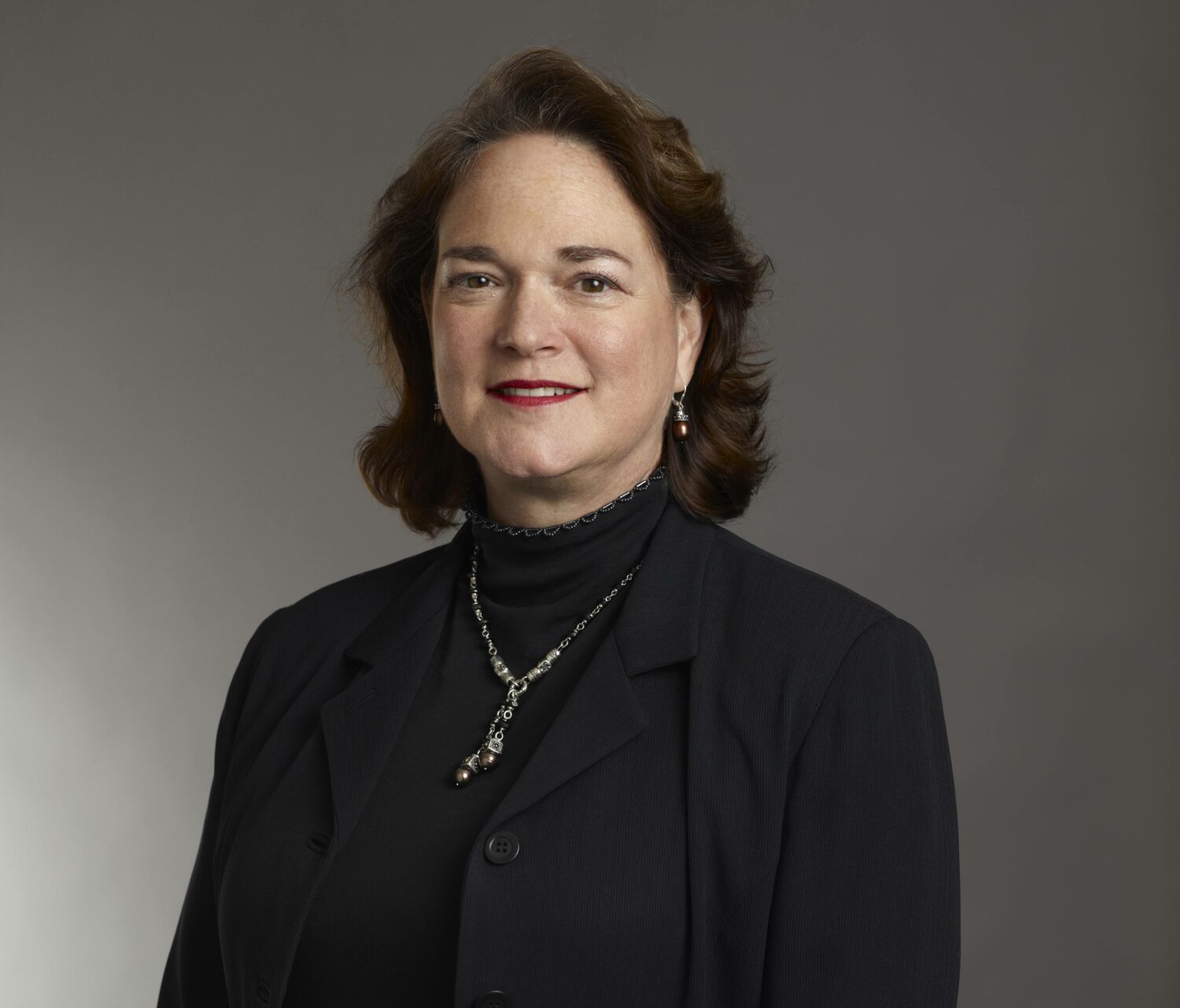 As the Biden administration ramps up its efforts to increase the access of COVID-19 vaccines to more Americans, there are a large number of Americans who are skeptical about of the COVID-19 vaccine. About 1 in 3 Americans stated they definitely or probably won't get the COVID-19 vaccine, according to a recent poll from the Associated Press-NORC Center for Public Affairs Research.
The poll reveals while 67% of Americans plan to get vaccinated or have already done so, 15% are certain they won't and 17% say probably not. 65% expressed substantial skepticism about the vaccine's safety and effectiveness. In fact, 38% stated they don't believe they need a vaccine, with a similar share saying that they don't know if a COVID-19 vaccine will work and that they don't trust the government.
To help ease COVID-19 vaccine skepticism, we spoke with Joan Kapusnik-Uner, Vice President of Clinical Content at First Databank (FDB) to learn more about what to expect during the COVID-19 vaccine process, safety concerns, effectiveness, etc.
HITC: What is an EUA?
Kapusnik-Uner: The Emergency Use Authorization (EUA) authority of the FDA helps strengthen the nation's public health protections during public health emergencies. The FDA reviews preliminary study data and medical evidence for efficacy and safety, and then may grant EUA approval to expedite the availability of drugs, devices, or medical diagnostic tests. As new evidence emerges over a longer time for a given EUA-approved drug/device or test, the FDA might re-review and grant full FDA approval or the EUA may be revoked.
HITC: Is the COVID-19 vaccine really safe?
Kapusnik-Uner: Yes, the available COVID-19 vaccines are both safe and effective. COVID-19 vaccines are administered with the intent of triggering the immune system and therefore can cause temporary generalized symptoms for about a day or two, including fever, malaise and fatigue. The vaccines achieve their efficacious durable immunity via antibody production, along with robust B cell & T cell responses.
HITC: What are the requirements to get the COVID-19 vaccine?
Kapusnik-Uner: States and local authorities are making the COVID-19 vaccines available to administer to adults using a tiered or phased approach. This varies from state to state so it is best to check with your local public health department websites or healthcare provider for more information on your eligibility and vaccination centers. The tiered approach has been necessary due to limited vaccine supplies and initial logistical obstacles.
HITC: How many shots do I really need?
Kapusnik-Uner: It is recommended currently that two doses be administered for both EUA-approved mRNA vaccines (Moderna or Pfizer-BioNTech). The most recent EUA-approved vaccine manufactured by Janssen (Johnson & Johnson) only requires one shot.
HITC: Will I get an allergic reaction or get sick from the vaccine?
Kapusnik-Uner: It is not possible to get the COVID-19 virus or infection from any of the current vaccines. The virus itself is not in the vaccine injection.
True allergic reactions are rare and may include rash or itching. More serious hypersensitivity reactions have been very rarely reported. The CDC published in January that 21 cases of anaphylaxis were reported after administration of 1,893,360 first doses of the Pfizer-BioNTech COVID-19 vaccine (11 cases per million doses); 71 percent of these occurred within 15 minutes of vaccination.
A history of drug/food allergies is important to assess carefully, i.e. looking for any serious reactions or for allergies to any COVID-19 vaccine component ingredients (e.g. polysorbate or polyethylene glycol/PEG). This allergy assessment is part of the medical consultation to be done before vaccination to assess vaccine risk and options, and also to ensure proper post-vaccine monitoring.
HITC: Can I still test positive for COVID-19 even if I get the vaccine? What happens if I test positive again?
Kapusnik-Uner: Yes, it might be possible to catch the COVID-19 virus and carry it for a brief period of time and test positive and/or have mild symptoms, even after you are vaccinated. This may be because you were exposed before or just after vaccination, as the shot does not provide immediate protection. Building the initial antibody-mediated immunity that people have had measured in studies has typically taken about two weeks. After being fully vaccinated it is still possible for you to "catch" the virus, carry and transmit it to others who have not yet been vaccinated, which is why the use of masks and hand-washing after vaccination is still important. Herd immunity, and reduced local transmission, will occur only when a significant portion of the population that you regularly encounter are vaccinated.
Advice on quarantine and retesting would be recommended by your medical professional. Some encouraging data suggests that post-vaccination COVID infections have reduced viral load and therefore reduced transmissibility.
A main goal for vaccinating is to prevent you from having a future severe, life-threatening disease episode. The immunity that your body will have after the COVID-19 vaccine shots is intended to help protect you from dying of COVID-19 or having a severe case of the infection that may require hospitalization or cause long-lasting illnesses.
HITC: How long will the vaccine protect me?
Kapusnik-Uner: So far studies have shown that the immunity from the vaccines should last for at least several months. However, there are different types of immune protections that result from the vaccine and at this time it is not known exactly how long the durability is, of each of these immune protections. It is entirely possible that in the future, "booster" shots may be advised in certain circumstances.
HITC: Which brand is the most effective for COVID?
Kapusnik-Uner: All the EUA-approved vaccines are considered effective. Certain viral mutations and resistance mechanisms are emerging in some areas of the world including the United States, but that does not mean that current vaccines will not be effective. Studies on vaccine efficacy against various COVID-19 strains are ongoing and we hope to learn more in the coming months. It is possible that vaccine manufacturers will be able to adjust their COVID-19 shots to account for important variants, should the need arise.
HITC: Do I need to get the same brand of vaccine for the second shot?
Kapusnik-Uner: Yes, the current recommendation is to receive the same manufacturer named brand product (e.g. Moderna or Pfizer-BioNTech) vaccine for your two shots. You will likely receive shots from different manufacturer Lot Numbers, which you will see documented on your immunization card. Please keep your immunization card in a secure place for future use.
HITC: What would you tell somebody who is skeptical about receiving the vaccine?
Kapusnik-Uner: People may think that they don't need the vaccine because they have protection from a past mild COVID-19 infection, perhaps documented with testing or not. The evidence at this time suggests that prior COVID-19 infection does not produce adequate and durable immune protections, compared to being fully vaccinated. Given that reinfection is possible, and COVID-19 can cause severe medical complications, it is recommended that people who have already had COVID-19 get vaccinated. If you have had COVID-19 infection, there may be a waiting period after your diagnosis and recovery before you get vaccinated.
It is understandable to be concerned that COVID-19 disease learnings and vaccine development have happened in a very short time. It is important to know that safety protocols of vaccine development were not compromised during this timeline. A significant amount of financial resources and collaborative work among scientists propelled our ability to deliver a vaccine within just months of the start of the pandemic. The quick progress was possible because vaccine science and technology for both bacterial and viral illnesses have been intensely studied and improved over the last several decades. Many life-threatening diseases have been eradicated and managed with vaccine usage.
Lastly, the FDA's vaccine evidence evaluation and approval processes, including both safety and efficacy, are well-informed and trusted processes. The FDA has also set up important post-vaccine adverse reaction reporting and analysis tools. Data overwhelmingly shows that the vaccines are safe, effective, and save lives. Getting vaccinated offers each of us a powerful way to help our communities and halt the spread of COVID-19.
---
About Joan-Kapusnik-Uner, PharmD,FCSHP, FASHP
Joan Kapusnik-Uner is the Vice President of Clinical Content for First Databank (FDB). She oversees the creation of clinical decision support (CDS) modules implemented in various medication use cycle workflows and assists in developing future CDS that is patient and population-informed for more precision. She also manages clinical evidence collection processes and editorial policies used to produce and maintain FDB MedKnowledge™, FDB OrderKnowledge®, and Meducation® solutions.
---