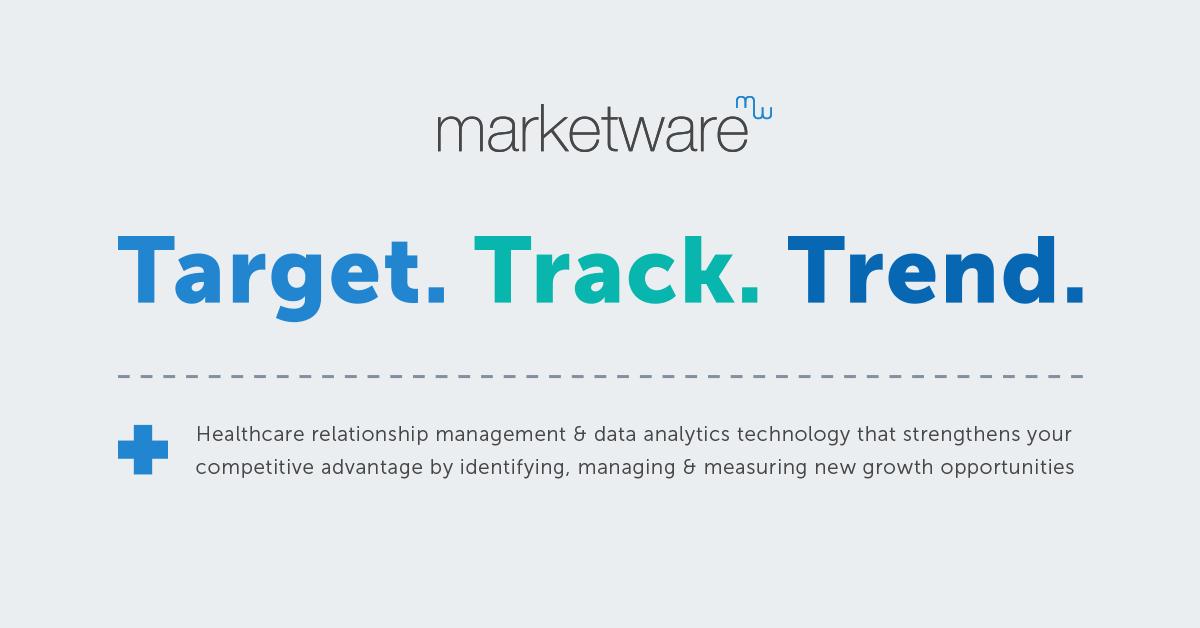 What You Should Know:
– Medsphere, a provider of affordable clinical IT systems and support services announced it has acqauired healthcare relationship management and analytics company Marketware.
---
Medsphere Systems Corporation today announced the acquisition of Marketware, Inc., a leading developer of robust software tools focused on managing healthcare relationships and analyzing a wide variety of data to augment existing competitive advantage. The Marketware suite supports hospitals and health systems as they face the numerous challenges that accompany energetic growth.
Influence Physician & Patient Choice
Marketware's Physician Strategy Suite includes a physician relationship management platform that combines provider profiles, business intelligence, and project management in support of provider outreach and relationship development. The Suite's physician referral analytics use EHR and claims data to identify patient pipelines that are poised for growth, while healthcare analytics evaluate the strength of a physician's referral base and identify connections both inside and outside their network. Marketware's web-based platform also supports physician recruitment and onboarding efforts to help source, qualify, and retain the best providers.
"Medsphere's growth in recent years demonstrates a broad commitment to improving both the provision and business of healthcare," said Marketware CEO Alex Obbard. "We're excited to be a part of that. The reality is that healthcare needs to manage every dollar it can as system reform marches on, and we've proven that Marketware solutions and services deliver clear, demonstrable value and ROI to healthcare. The future we're creating together is one of cutting-edge medicine supported by comprehensive executive knowledge of what works financially, empowering hospitals and health systems to do more of what they do well."
Medsphere's Recent Acquisitions
The acquisition of Marketware is only Medsphere's most recent move to enhance core healthcare IT solutions and services. Last year Medsphere acquired Micro-Office Systems, a developer of integration and migration tools that streamline the functionality of various platforms and applications. In recent years Medsphere has added ambulatory healthcare IT solutions provider ChartLogic; award-winning healthcare IT consulting and outsourcing provider Phoenix Health Systems; robust revenue cycle management systems developer Stockell Healthcare, which now operates under the Medsphere banner; the top-rated Wellsoft emergency department information system; and the flexible and effective HealthLine supply chain management suite.