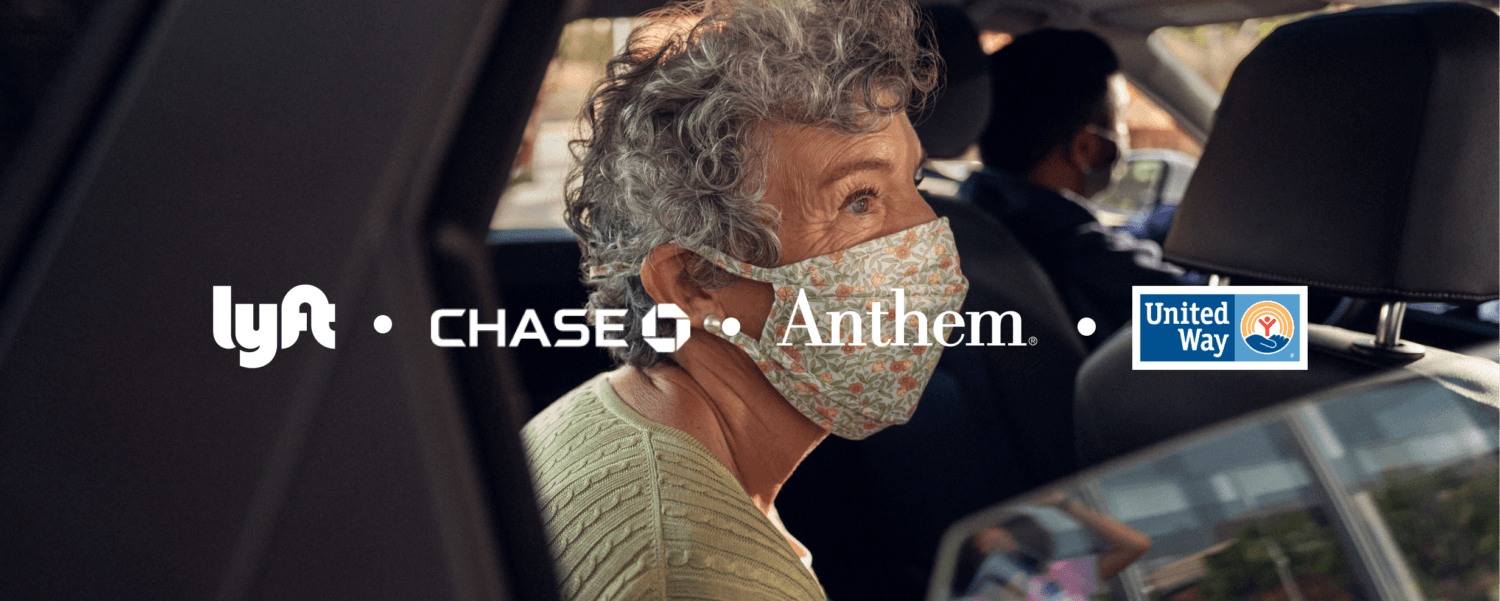 What You Should Know:
– In partnership with JP Morgan Chase; United Way; top healthcare organizations including Anthem, Centene, One Medical and Epic; and other non-profit and community partners, Lyft's goal is to facilitate 60M safe rides to vaccination sites.
– Lyft's vaccine access campaign will help the communities who need it most safely travel to receive the vaccine. These rides will be facilitated through its business segment, Lyft Healthcare, and social impact initiative LyftUp.
---
 Lyft, Inc. announced the launch of a nationwide campaign to support universal access to the COVID-19 vaccine. The goal of this effort is to provide 60 million rides to and from vaccination sites for low-income, uninsured, and at-risk communities, when the vaccine becomes available.
---
Program Partners
Corporate partners JP Morgan Chase and Anthem Inc. and community partner United Way will be working alongside Lyft to lead the effort, with many other businesses, healthcare, and technology partners preparing to join the campaign as vaccines become available in the coming weeks.
Additional program partners signing on to launch the effort include Epic, Centene Corporation, Modern Health, One Medical, National Hispanic Council on Aging, National Asian Pacific Center on Aging, National Urban League, and the National Action Network.
---
Lack of Transportation Could Prevent Millions of People from Being Vaccinated
Lyft's on-demand transportation network provides critical access to healthcare services for at-risk communities disproportionately affected by COVID-19, including non-emergency medical transport for home-bound seniors, people living with disabilities, and dialysis patients. Many of these patients belong to vulnerable populations who will be prioritized for early vaccine distribution, and Lyft's healthcare transportation services will play a critical role in transporting them to and from vaccination sites. 
"Access to reliable transportation represents a major barrier to care for millions of Americans across the country," said Megan Callahan, MPH, VP of Lyft Healthcare. "In fact, lack of transportation is one of the top reasons people miss medical appointments. The COVID-19 pandemic has exacerbated this problem, creating a huge challenge in making sure vulnerable populations have access to the vaccine — especially for seniors living alone, low income workers, and parents with young children. We estimate that 15 million Americans will face transportation issues trying to get to vaccination sites. That's where Lyft can make a difference."
---
LyftUp Initiative to Serve Underserved Communities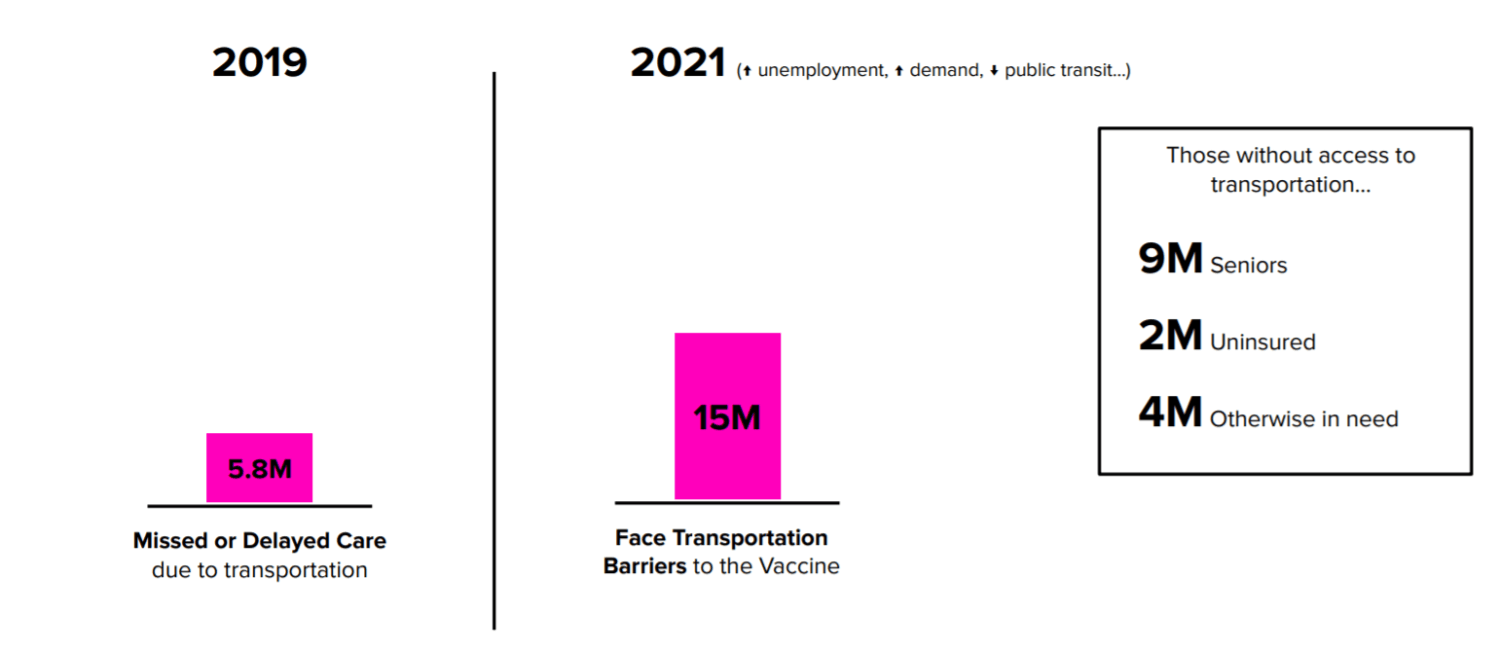 The universal vaccine access campaign is part of the company's LyftUp initiative, a partnership of companies, community organizations and individuals working together to make sure everyone has access to affordable, reliable transportation to get where they need to go.  Working together using Lyft's transportation platform, companies and social impact organizations will help underserved communities access vaccination appointments by providing subsidized rides for employees and members, and free or discounted rides for those in need. 
In addition to directly funding rides, corporate partners will leverage their customers and member networks to promote individual contributions to the campaign as well as provide social media and marketing resources to connect people in need with community partners.  Community partners will then route ride credits to those in need.
---