What You Should Know:
– Cityblock Health, a transformative, value-based healthcare provider focused on improving healthcare outcomes for marginalized communities, today announced a $160M Series C round, bringing its total raised to $300M.
– Cityblock is a care delivery trailblazer working to right the injustices of a healthcare system that cycles vulnerable communities through frequent ER visits and hospital stays. Its tech-enabled model delivers primary care, behavioral care, and social services, virtually and in-person, to the Medicaid and lower-income Medicare beneficiary communities.
– Cityblock provides social services that address core aspects of poverty in order to improve health outcomes, including access to nutritious food and support to safely care for oneself.
---
Cityblock Health, a Brooklyn, NY-based healthcare provider for lower-income communities, announced today the completion of a $160 million Series C funding round and a valuation of over $1 billion. New Cityblock investor General Catalyst led the round, with participation from crossover investor Wellington Management and support from major existing investors, including Kinnevik AB, Maverick Ventures, Thrive Capital, Redpoint Ventures, and more. The investment round brings Cityblock's total equity funding to $300 million, as they look to grow their footprint to democratize access to community-based integrated care in a more than $1.3 trillion market.
Care That Meets You Where You Are
Spun out of Sidewalk Labs, an Alphabet Company in 2017 and anchored in a first partnership with EmblemHealth, Cityblock is a transformative, value-based healthcare provider focused on improving outcomes for Medicaid and lower-income Medicare beneficiaries. The company provides medical care (both primary care and complex specialty services), behavioral health, and social services to its members virtually, in their homes, in the community, and in its neighborhood hubs. Their model reflects an underlying philosophy that improving health outcomes and minimizing systemic healthcare inequities requires fundamentals that address the root effects of poverty, like having access to nutritious food or the ability to safely care for yourself and others.
Value-Based Care Model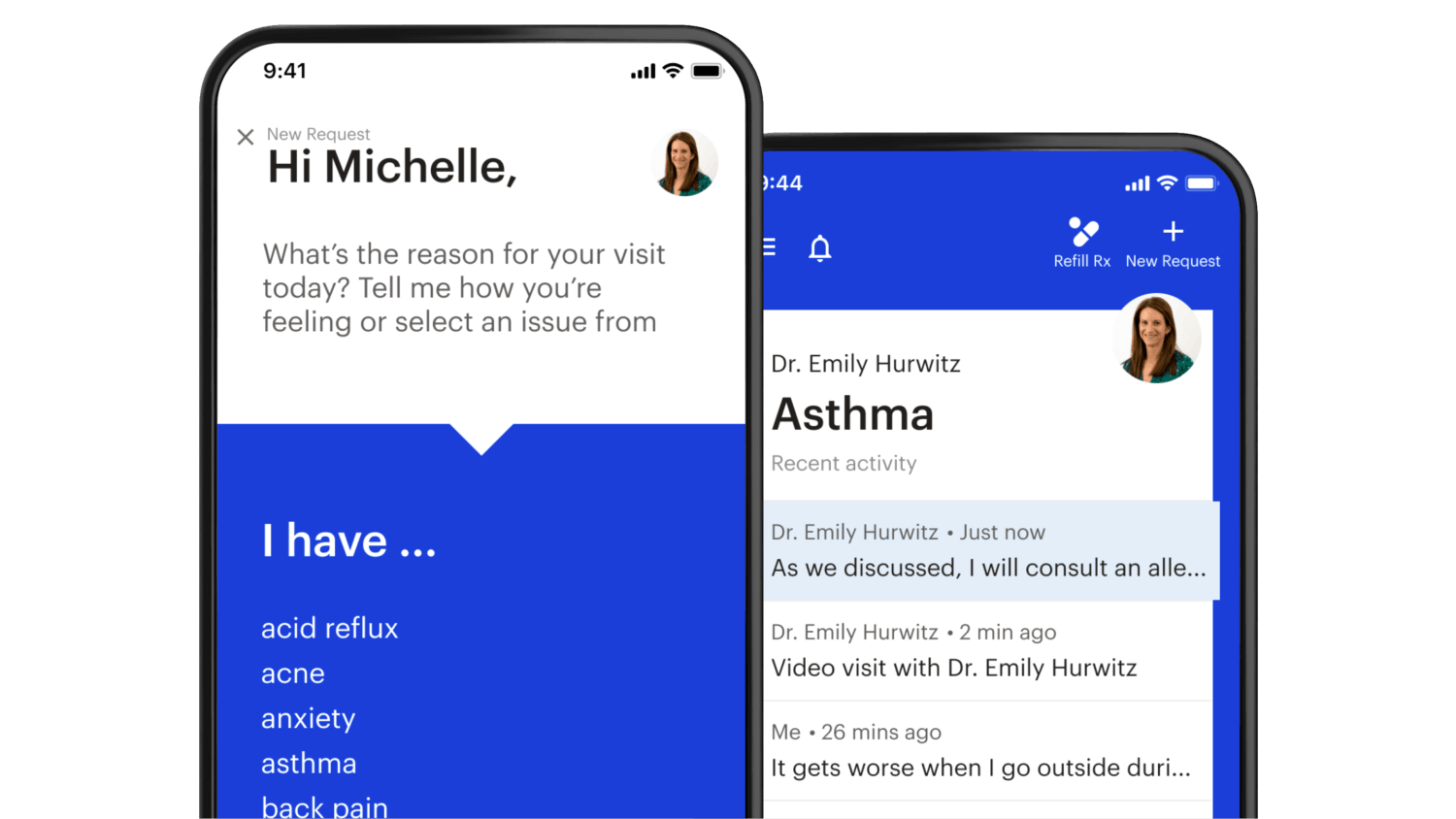 Cityblock leverages a value-based model, instead of a fee-for-service basis, like most healthcare providers. Cityblock splits the cost savings that come from better outcomes with the healthcare payer. Cityblock's financial structure squarely aligns the health needs of its members to continuously deliver patient-centric care.
Cityblock is powered by Commons a groundbreaking care delivery platform that brings together distributed community-based care teams, care delivery workflows, data feeds, and multimodal member interactions. It allows social workers, pharmacists, doctors, paramedics, and our virtual care teams to all come together on the same page in real-time. With each new market we enter, our technology reinforces our care model, allowing us to serve more members while ensuring consistently high quality, empathetic, and effective care.
Integrated Care Team
Cityblock's integrated care teams include doctors, nurses, advanced practice clinicians, behavioral health specialists, licensed clinical social workers, and community health partners, and leverage close partnerships with existing healthcare providers and community-based social services organizations.
Today, Cityblock provides care to 70,000 members in Connecticut, New York, Massachusetts, and Washington D.C., with high member engagement and NPS scores of high 80s to 90s across its markets. Over the past year, Cityblock members have seen reductions in in-patient hospital admission rates and improvements in quality outcomes, keeping people healthier and driving down costs across the board, while more than doubling membership and revenue, year-over-year.
The Impact of COVID Has Magnified Health Disparities
According to Cityblock, the COVID-19 pandemic has significantly magnified health disparities highlighting three fundamental problems:
– Inequity of America's social infrastructure, including the legacy of systemic racism, has created unacceptably disparate health outcomes
– Healthcare's volume-based, fee-for-service payment model contributes poor outcomes, especially for marginalized communities
– The models that have to-date addressed key components of these challenges have not successfully scaled.
Story of Cityblock Member Sonia

The story of Sonia, a Cityblock member, is featured in the blog post announcing the raise. Counted out and considered a 'nuisance' by the healthcare system, Sonia was visiting the emergency room several times a week for care and services, resulting in poor outcomes for the health system and for herself. Cityblock enrolled Sonia in their high-risk short-term housing program, placing her into a hotel during the peak of her community's Covid-19's outbreak. As her trust in Cityblock grew, Sonia worked with Cityblock and its community partners to secure permanent housing. Over the course of two years, Sonia saw a 21% reduction in hospital use and a 24% reduction in monthly costs, and has had zero ER visits since April 2020.
"The devastating impact of COVID-19 has been a painful reminder of the vulnerability of lower-income communities and communities of color," said Iyah Romm, Cityblock Health co-founder and CEO. "We cannot turn a blind eye to a healthcare system that cycles vulnerable communities through frequent ER visits and hospital stays. We believe that new models of care delivery, rooted in preventative care and augmented with social services, are one major path forward to righting the injustices of our healthcare system. This starts with listening to our members, extends through changing payment models to create sustainability for primary care providers and building technology to democratize access to the care models that we are building."