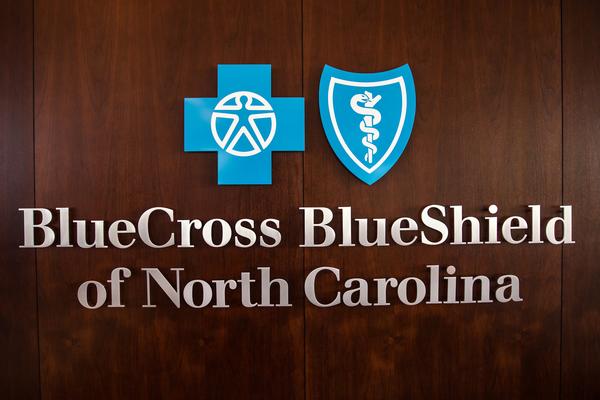 What You Should Know:
– Today, Blue Cross and Blue Shield of North Carolina partners with Carrot Inc. and Virta Health to help address two of the largest ongoing health issues facing Americans today – smoking and type 2 diabetes.
– Virta and Carrot's programs will be available to individual under-65 members and fully insured group members beginning November 2020.
---
Blue Cross and Blue Shield of North Carolina (Blue Cross NC), today announced it is teaming up with Carrot Inc. and Virta Health to launch no-cost virtual programs to help members quit smoking and reverse type 2 diabetes. Virta and Carrot's programs will be available to individual under-65 members and fully insured group members beginning November 2020 at no cost. They support Blue Cross NC's commitment to make health care better, simpler and more affordable by providing members easy access to care through digital technology. 
"We resolve to make whole person care a priority, and that means we have to think beyond treating conditions, and work to prevent and reverse them," said Von Nguyen, vice president of clinical operations and innovations at Blue Cross NC. "We are excited to team up with Carrot and Virta and bring their innovative, life-changing programs directly to the homes of our members and address some of North Carolina's most pressing health issues."
Carrot's Clinically-Proven Program Empowers People to Quit Smoking 
In addition to being the leading cause of preventable death in the U.S., smoking remains a tremendous burden on our nation's health care system. According to the Centers for Disease Control and Prevention, more than 16 million Americans are living with a disease caused by smoking, and for every person who dies because of smoking, at least 30 people live with a serious, smoking-related illness such as diabetes, COPD, heart disease, or cancer. Smoking-related illness costs the State of North Carolina over $13 billion every year.  
Carrot's clinically-proven, app-based program Pivot, combines innovative technology, human-centered design, and behavioral science to empower people to quit smoking and remain non-smokers. In a recent clinical study 42 percent of participants achieved a successful quit over the course of the study, and seven months after the onset of the study, 86 percent of those who quit were smoke-free.
Pivot's digital solution includes text-based access to trained tobacco experts, a first-of-its-kind personal breath sensor to track progress, nicotine therapy products, and access to Pivot's online community for collective wisdom and inspiration.  
"Carrot is excited to collaborate with Blue Cross NC to ease the burden smoking has long placed on the state of North Carolina and the American health care system," said David S. Utley, M.D., CEO of Carrot Inc. "Quitting smoking is hard – every year, millions try to stop smoking. We're proud to bring Pivot to the hundreds of thousands of Blue Cross NC members who want to live life tobacco free and help them prevent or reverse the severity of chronic conditions like diabetes, heart disease and COPD."
Diabetes Reversal with Virta Health
More than 3.7 million people in North Carolina—nearly half of the adult population—have either prediabetes or type 2 diabetes.  According to the CDC, diabetes increases the risk for severe illness for those with COVID-19.
Virta Health, the leader in type 2 diabetes reversal, uses an innovative virtual care model that helps patients achieve normal blood sugar while eliminating the need for diabetes-specific medications. Patients receive near-real-time access to board-certified physicians and health coaches who provide expert, individualized guidance on nutrition and behavioral change through the Virta app. Virta also serves as a partner to Primary Care Providers, integrating its specialized diabetes reversal treatment into existing care plans.
In Virta's peer-reviewed clinical outcomes, at one year 94 percent of participants reduced or eliminated the need for insulin. The majority of patients eliminated all diabetes-specific prescriptions while achieving normal blood sugar. Results also include 12 percent (30lbs) weight loss, and improvement in over 20 markers of cardiovascular health, including blood pressure.
"This is a massive opportunity to change the direction of health of an entire state, save lives, and significantly reduce healthcare spend along the way," said Sami Inkinen, Virta Health co-founder and CEO. "Our collaboration with Blue Cross NC provides strong optimism that we can solve the type 2 diabetes crisis our nation is facing."