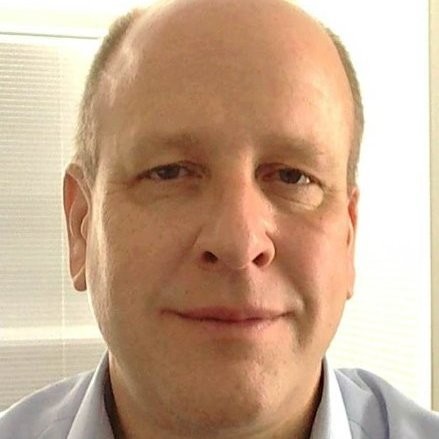 As the COVID-19 pandemic creates surges in acute care, many imaging departments are experiencing a decrease in volume, due to patients deferring or canceling non-urgent appointments and surgeries. The impact of this makes it painfully obvious that — because imaging departments rely on a fee-for-service model – when the volume is down, finances suffer. As an aspect of healthcare that has historically been hyper-focused on volume, adoption of a value-based care approach in radiology has evolved slowly, even before the pandemic. Despite the hurdles COVID-19 has presented, the rationale behind value-based care remains – there is a need to drive improved patient outcomes at a lower cost – and healthcare reimbursement will continue to shift, encouraging quality care and enhanced patient experiences. Radiology can take an important role in realizing this transformation, influencing the entire process of early diagnosis, efficient treatment, and follow-up care.
So how can imaging departments thrive when confronted with a value-based care model? One way is to make sure referrers value radiologists' expertise as part of the care team. Active participation in care team discussions, as well as case study presentations, can demonstrate the extent to which imaging affects outcomes. Imaging departments can also invest in building referrals for areas where imaging intersects more directly with care, such as oncology. But perhaps the most direct way is to focus on an area over which the imaging department has the most control: the cost-effective use of resources. The strategies chosen today could help or hurt a practice in the future, and departments should look toward reliable technology that delivers consistent results and allows staff to focus less on technical issues and more on patient care.
An efficient department with the right mix of technology can thrive in a value-based healthcare environment. Answering these three questions can guide your technology strategy and help you weather the pandemic disruption and the continuing adoption of value-based care:
Are your imaging systems appropriate for your patient demand?
As it relates to value-based care, you can expect the future to entail less "confirmation" imaging and more investigational, prevention-focused imaging. However, different imaging solutions have different purposes; while confirmation CT studies don't demand as high performance, investigational imaging will often require more sophisticated systems with the image quality and performance to support complex studies and confident diagnoses, and potentially even spot incidental findings that circumvent health issues down the line. When purchasing new systems, consider the type of studies that make up the majority of your business, as well as new areas in which you'd like to increase expertise and referrals.

How cost-effective are your imaging technology operations?
Consider every aspect of your operation to uncover opportunities to decrease costs without affecting quality. For best results, involve the entire imaging department team in these explorations. One possible budget drain is consumables. Sometimes the easiest way to service your car is by bringing it to the dealer, but that's not always the most cost-effective option. The same goes for imaging technology; be sure to consider third-party options, in addition to Original Equipment Manufacturer (OEM) parts. Today, alternate parts are available for almost every piece of your organization, even technically sophisticated components such as x-ray tubes.

Is your technology reliable?
Speed to diagnosis may impact patient outcomes. Your referrers are looking for a quick turnaround of imaging studies. Highly advanced technology with reliable uptime can help you become a partner of choice, and reduce time spent maintaining equipment. For example, radiation oncology depends on CT for treatment planning, and oncologists need radiology partners who have CT systems that are dependable, integrate easily into their workflow, and do not distract from patient care. Even a small change, such as CT tubes that use highly reliable liquid metal bearings to eliminate the need to wait for tube cooling between studies, will impact your throughput and thus your ability to meet referrers' needs.

Are you putting unnecessary stress on your imaging systems?

Educate all system users about manufacturer-recommended procedures for system use and upkeep to keep your systems running at high performance. For example, shutting the system down by turning off the power, rather than by following manufacturer-recommended procedures, places unnecessary stress on components that need time to cool.

While it's important to take a measured approach as we navigate the repercussions of COVID-19, now is the time to begin adapting to value-based care. As the pandemic has taught us, a nimble imaging department can adapt to changing circumstances and create lasting value. Revisit these questions frequently, because consistent assessment and vigilance is key to a department's success.