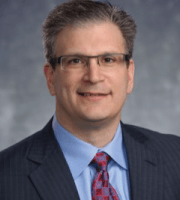 Developers and manufacturers of medical devices are expressing interest in a new technology about to hit the neurosurgery market, thin-film polyimide electrodes. They are designed to:
– Reduce patient complications during procedures;
– Provide better signal clarity in recording brain activity; and
– Potentially lower the cost of care by decreasing the invasiveness of the electrode placement and reducing the risk of infection.  
The FDA has provided clearance for these new thin-film electrodes to record brain activity and stimulate brain tissue for up to 30 days. The flexible, light-weight electrodes also have the potential to improve patient comfort during and after the surgical procedure due to a reduction in the brain's immunological response.  
Despite not yet being available in the market, thin-film electrode technology already has generated significant interest from neurologists and neurosurgeons managing patients with epilepsy and brain tumors.
Given its thin-film properties, this cortical electrode technology may enable minimally invasive delivery through a reduced size craniotomy. We believe that this is a significant improvement over current, commercially available silicone electrodes, which are heavier and thicker than the new thin-film electrodes. Existing silicone electrodes are also generally handmade, which makes them costly and time-consuming to manufacture, and their silicone base does not optimally conform to the brain like thin-film polyimide material. Existing electrode technology is also limited in its ability to increase the recording resolution due to the signal artifacts caused by the swelling in the brain. In contrast, new polyimide thin-film technologies may provide higher resolution recordings for more advanced clinical applications. 
High-Density Electrode Arrays
Thin-film electrodes utilize technological advances to generate high-density electrode arrays that may be customizable per physician request. The flexible design should allow a less invasive placement onto the brain instead of the large craniotomy method used by currently available electrodes. Furthermore, the potential to significantly increase the resolution of brain recordings may enable the usage of powerful computing techniques, such as machine learning and artificial intelligence. 
Developers of this innovative technology anticipate that the replacement of current silicone electrodes with polyimide substrate electrodes for the acquisition of intracranial EEG could provide enhanced clinical electrophysiological value with reduced cost, infection risk, and patient discomfort.  Because of its potential to be placed with minimal invasiveness, along with its single tail design, thin-film electrode technology may mean fewer post-procedure complications and should provide reduced infection risk.
Treating Epilepsy Patients Who Don't Respond to Medication 
Epilepsy is a neurological disorder caused by unusual nerve cell activity in the brain. Each year, about 150,000 Americans are diagnosed with this central nervous system disorder that can cause seizures. Over a lifetime, 1 in 26 people in the United States will be diagnosed with the disease. Epilepsy is the fourth most common neurological disease after migraines, stroke, and Alzheimer's. The CDC estimates that epilepsy costs the U.S. $15.5 billion per year. Approximately 30% (720,000) of people with epilepsy in the U.S. are not receptive to pharmaceutical treatment, making them appropriate candidates for surgical treatment. 
Currently, an individual with epilepsy is typically treated with medications. If pharmacological therapy is not successful, the patient may then undergo an invasive surgical procedure to help identify the areas of the brain that are causing the seizures. This procedure, known as iEEG or sEEG, is the practice of recording electroencephalographic signals via cortical or depth electrodes. After the diagnostic procedure, a second therapeutic surgical procedure is performed to treat the seizure onset location. The success rate of seizure freedom after surgery ranges between 30% to 70% depending on the seizure location and surgical treatment. 
Because of the invasiveness of a craniotomy, neurosurgeons that perform epilepsy surgery predominantly use sEEG electrodes since they can be placed less invasively through a stereotactic procedure. There are clinical scenarios where implanting cortical electrodes and sEEG would potentially provide a more complete map of the brain by obtaining recordings from the surface and deep structures of the cortex. Physicians also recognize the potential of thin-film electrodes for applications with Parkinson's disease, dystonia, essential tremors, and pain management for failed back surgery syndrome. 
Optimal Brain Mapping 
Today about 30% to 40% of people with epilepsy are candidates for surgery, but only 3% undergo surgery because of its invasive and alarming nature. We believe that the availability of thin-film electrode arrays for clinical practice and human research may lead to more people opting for surgery.
As mentioned, the decision to forgo surgery is often made due to the invasive nature of the surgery.  Utilizing thin-film technology could be a game-changer by allowing the patient to receive "optimal mapping" of the brain. This enables the evaluation of activity both deep in the brain and from the surface by utilizing both cortical and depth electrodes simultaneously.
The polyimide thin-film electrodes have fewer electrode tails exiting the brain–potentially reducing the risk of infection. Given their flexibility and versatility, it is no wonder that this technological advance is attracting considerable interest from hospitals and research centers around the world.
Ultimately, this technology's hi-definition recording may enable physicians to be more precise in identifying the problematic tissue. Contacts on the electrodes may be scaled down in size, improving the ability to increase resolution, and electrode configurations may be customized to meet physician requests. Of significant interest to manufacturers, this technology's automated manufacturing system shows promise for reducing lead times to customers.

---
About Dave Rosa
Mr. Rosa is the President and CEO of NeuroOne and also serves on the board of directors. He is an entrepreneur with three decades of experience in the medical device industry spanning a variety of technologies and products. In addition to CEO roles with early stage medical device companies, Mr. Rosa's background also includes senior roles with C.R. Bard Inc., Boston Scientific Inc., and St. Jude Medical, where his responsibilities included marketing, product development and business development. He has been named as an inventor on multiple medical device patents, serves on seven corporate boards, and has raised $200M in the capital markets. Mr. Rosa holds an MBA from Duquesne University, and a BS in Commerce and Engineering from Drexel University.