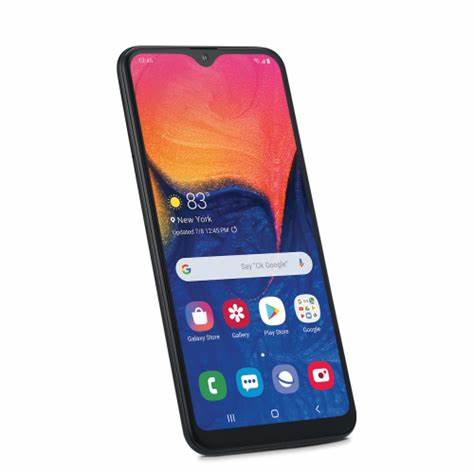 What You Should Know:
– Today, Centene announced that it is teaming up with Samsung Electronics America to expand critical virtual care for 13,000 patients in underserved and rural communities who may have limited access to technology, including seniors and low-income individuals.
– Amid the rapid digital transformation in healthcare, the digital divide has exposed disparities in access to technology amid the pandemic. With telehealth emerging as the preferred method of non-urgent appointments during COVID-19, vulnerable, underserved patients face increased barriers now more than ever when seeking out care.
Centene Corporation, today announced it is working with Samsung Electronics America to expand access to telehealth for individuals living in rural and underserved communities. The initiative will supply providers with Samsung Galaxy A10e smartphones to disseminate to patients who would not otherwise have the ability to receive their healthcare virtually. Additionally, some providers will receive Samsung Galaxy tablets to use to conduct telehealth visits.
Powering Virtual Care to Underserved and Rural Communities
With this initiative, Centene and Samsung will deploy 13,000 Galaxy A10e smartphones, with 90 days of free wireless service, to approximately 200 federally qualified health centers (FQHCs), other providers and community support organizations throughout Centene's markets, with a particular focus on rural and underserved areas. The providers and organizations will then determine which of their patients need the devices and distribute them accordingly.
Centene previously announced the creation of a Medicaid Telehealth Partnership with the National Association of Community Health Centers (NACHC) to help FQHCs quickly ramp-up their capacity to provide telehealth solutions to meet the needs created by the COVID-19 crisis. 
As of mid-July, a CDC survey found that 44.4 percent of respondents reported delaying or not receiving care for various reasons, including concerns and challenges around COVID-19. Meanwhile, prior to the COVID-19 outbreak, rural residents already exhibited higher mortality rates and higher incidences of preventable inpatient and emergency room admissions than their counterparts in urban areas.
"We are committed to ensuring our members, providers and communities have access to the care they need, especially during this unprecedented time when patients might not feel safe going to the doctor in person or have reliable means to get there," said Michael F. Neidorff, Chairman, President and CEO of Centene. "We believe telehealth solutions will significantly improve access to care and are pleased that we can help give providers the telehealth infrastructure they need to take care of underserved communities across the nation."