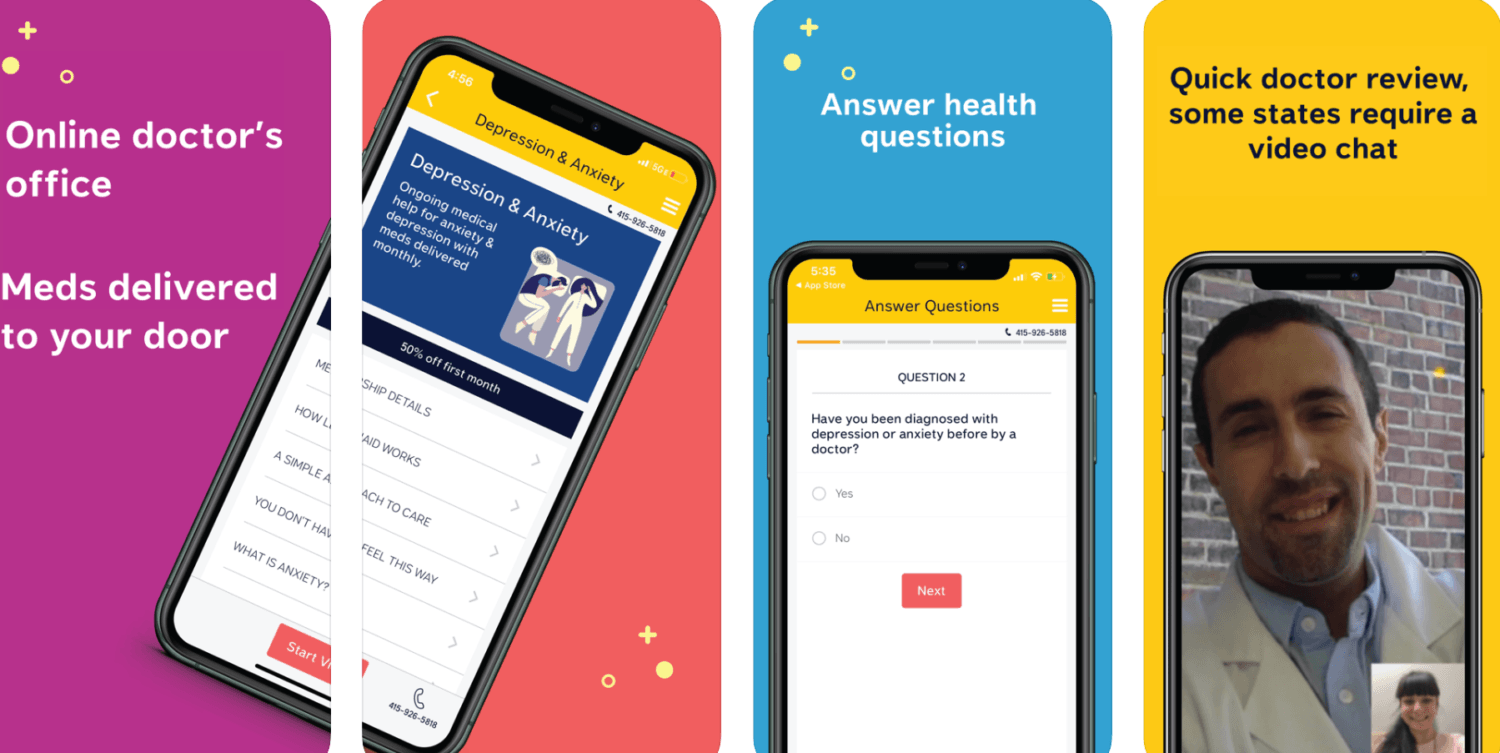 What You Should Know:
– Lemonaid Health, a direct to consumer telehealth company raises $33M in Series B funding to expand the company's medical team and number of services being offered to patients.
– To date, the company has treated more than a million patients online for a variety of medical conditions ranging from erectile dysfunction to sinus infections to depression and anxiety for roughly $25/visit (less than a typical co-pay).
---
Lemonaid Health, a convenient, affordable, on-demand platform for telehealth, has raised a $33 million Series B round of funding, bringing total financing to $55 million. The oversubscribed round was led by Olive Tree Ventures with participation from Artis Ventures, Correlation Ventures, Hikma Ventures, Sierra Ventures and others.
COVID-19 Driving Telehealth Adoption
The coronavirus pandemic has accelerated the integration of telehealth and transformed the way consumers interact with their healthcare providers. Providers are seeing 50 to 175 times the number of patients via telehealth platforms than they were before the outbreak, according to a McKinsey COVID-19 Consumer Survey.
Online Doctor's Office & Medicine Delivery
Founded in 2013 by Co-Founders Ian Van Every and Paul Johnson, Lemonaid Health offers patients direct access to the care they need, from consultation through treatment nationally across the U.S. The company leverages evidence-based guidelines and the most up-to-date clinical protocols to provide quality care for less than typical co-pays. In just a few minutes, patients are able to interact with a U.S.-licensed doctor or nurse practitioner for conditions like anxiety and depression, urinary tract infections (UTIs), birth control, hair loss, hypothyroidism, erectile dysfunction, genital herpes and sinus infections. Patients are also offered free and fast delivery of prescription medications through the platform to speed treatment.
For $25 per visit, patients can request prescriptions by filling out a questionnaire and attaching a picture for the doctor to write out the prescription, and then have it automatically sent to a locally preferred pharmacy within a 2-hour turnaround time. The visit cost is much cheaper than a co-pay, and an email summary of the care provided is sent for the patient's primary care doctor.
Expansion Plans
Lemonaid Health has seen a surge in demand for its services and interest from prospective partners during the COVID-19 pandemic. Although initially a direct-to-consumer provider, the company is starting to work with partners within the existing healthcare system to further expand reach.
With the investment, Lemonaid Health will expand its team of medical professionals and increase the number of services being offered to patients, including treatment for asthma, hypertension, Type 2 diabetes and more mental health services.
"The U.S. healthcare system has struggled to deliver the services patients need in a way that is convenient and effective. The challenges of providing routine care has been exacerbated recently as the majority of health resources have been focused on responding to the coronavirus pandemic," said Paul Johnson, co-founder and CEO of Lemonaid Health. "We founded Lemonaid Health with a vision to increase access to affordable, high-quality healthcare. As more consumers have turned to telehealth in the last six months, we've seen significant growth in demand for our online services. With the additional financing, we will be able to help even more patients get the care they deserve and expand our services in partnership with other healthcare providers."