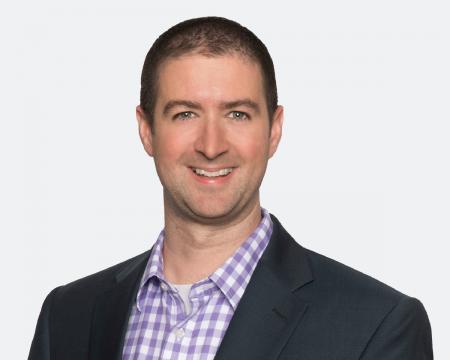 As a result of the COVID-19 pandemic, the federal government has passed several stimulus packages with the goal of helping employers keep their business in operation while office volume is down and, in some cases, practices are physically closed. The CARES Act, which included the Paycheck Protection Program (PPP) and Provider Relief Fund, for example, has provided some relief to eligible healthcare providers, including low-interest rate loans to help providers pay staff salaries, rent, and other overhead expenses.
While support from the federal government has helped many practices and healthcare systems, this short-term solution to what the CDC predicts could be a long-term challenge is not enough to keep many providers' doors open. Providers need innovative tools and technology, such as telehealth and remote patient monitoring (RPM), and stronger care coordination to meet patients where they are today: at home.
During COVID-19 and Beyond: Telehealth Goes Mainstream
At the very start of the COVID-19 pandemic, the act of virtually practicing medicine became the go-to method overnight. And it is clear that virtual care will not go away any time soon.
Prior to the pandemic, despite known value to improving cost, quality, and access, telehealth was underutilized for various reasons, including licensure, reimbursement, and eligible services. Fortunately, CMS has since broadened access to Medicare telehealth services in an effort to increase access and availability to individuals across the U.S. The changes allow for telehealth visits to be considered, billed, and paid at the same rate as in-person visits. 
As a result, patients and providers alike have quickly become accustomed to virtual appointments. In fact, Forrester Research analysts predict that virtual health visits will top 1 billion this year alone, and telehealth adoption continues to increase each month.

But it's important for providers to recognize the three primary areas of telemedicine that can be utilized — e-visits, virtual check-ins, and telehealth appointments – as each type serves a specific function within the overall act of practicing medicine virtually, and billing requirements for each varies. CMS serves as a valuable resource for providers unsure of current coding requirements for these appointments.
It's also important to note that CMS has also expanded and streamlined its Accelerated and Advance Payments Program to provide conditional partial payments to providers and suppliers to address disruptions in claims submission and/or claims processing subject to applicable safeguards for fraud, waste, and abuse.
Despite federal restrictions around telehealth loosening during the early stages of the COVID-19 outbreak in the U.S., many of the loosened regulations are only temporary. It is unclear when things will return back to "normal" in regard to telehealth, but it is hard to imagine a world where telehealth is no longer widely accessible. We may not be out of the woods yet with the pandemic, but it is crucial for the medical industry to come together during this time and push for long-standing regulatory reform around telehealth in order to continue serving patients in meaningful, virtual settings.
Ways this can be accomplished include demonstrating the industry's commitment – from providers to technology partners – to providing a safe, secure virtual environment for patients and doctors alike. Proving that we as an industry can operate digitally can be done in various ways, from encrypted message solutions to secure electronic health record (EHR) interoperability. While it won't happen overnight, it is vital to the modernization of healthcare that we work together now for a stronger future.
The Benefits of Remote Patient Monitoring
While remote patient monitoring (RPM) has been around for decades, the current public health crisis pushed it to the forefront. RPM, as defined by the Center for Connected Health Policy, uses digital technologies to collect medical and other forms of health data from individuals in one location and electronically transmits that information securely to health care providers in a different location for assessment and recommendations.
This type of service enables providers to continue to track healthcare data for patients once they are released home or to a care facility, effectively reducing readmission rates. Monitoring programs can collect a wide range of health data from the point of care, such as vital signs, weight, blood pressure, blood sugar, blood oxygen levels, heart rate, and electrocardiograms.
To address the growing need for RPM access, Congress answered calls from HIMSS and other groups to allow RPM to be used for patients with both acute and/or chronic conditions – throughout the pandemic and moving forward permanently. It can be ordered for both new and established patients, with consent obtained once annually. Additionally, the FDA issued guidance to help expand the availability and capability of noninvasive remote monitoring devices to facilitate patient monitoring while reducing contact with healthcare providers and exposure to COVID-19 during the pandemic. 
This necessary change to RPM restrictions has had a positive immediate impact by enabling higher-risk patients to stay home and has the long-term potential to change the way providers stay connected with patients after the pandemic subsides. However, similar to telehealth, it is unclear whether these relaxed restrictions will remain in place after the coronavirus pandemic subsides. As we define what the "new normal" will look like, it is clear that RPM should have a place in our virtual approach to healthcare.
Care Coordination is Key to Long-Term Success
Care coordination is also impactful for providers, as it enables them to manage patients' chronic conditions between visits, providing patients and providers an opportunity to securely exchange information and serving as a tool to help patients make healthier decisions. This value-based approach to chronic condition management – which was first made possible with CMS changes introduced in 2016 – empowers patients to better manage their conditions and improve their overall health. 
Research has shown that care coordination can have a positive impact on those suffering from high glucose and blood pressure, as well as lowering readmission rates for conditions such as COPD, heart failure, stroke, and others, by more than half. While care coordination practices have been around for a few years now, the novel coronavirus has made this type of patient care model highly valuable for practitioners to consider. 
Care coordination management gives clinical staff an opportunity to counsel patients digitally on exercise, nutrition, medication compliance, and other practices to manage their chronic conditions. It can help reduce the number of patient visits, as well as reduce the burden on patients to remember every single detail of their challenges during in-person or virtual visits since it is all connected digitally to their EHR. As practicing medicine virtually becomes a fixture in our healthcare system, care coordination management will prove to be an invaluable tool in patient care. 
The healthcare industry is – and likely will continue to be – at the forefront of the country's mind as providers and innovators work together to navigate the COVID-19 crisis. But, even after the virus subsides, our industry will continue to need support from our regulatory and governing bodies to ensure we can meet patients where they are in real-time, by providing continued strong access to telemedicine, remote patient monitoring tools, and care coordination management. We can – and should – work together to ensure all patients continue to have access to virtual care options that promote improved health outcomes now and in the future.
---
About David Cohen
Chief Product and Technology Officer at Greenway Health, David Cohen, is passionate about technology solutions that allow practices to thrive. He has more than 20 years of enterprise information technology leadership experience, with the most recent 15 years focused on healthcare. Service is core to David's philosophy. He is committed to serving as a trusted partner to customers and helping them address the healthcare needs of their patients and communities.