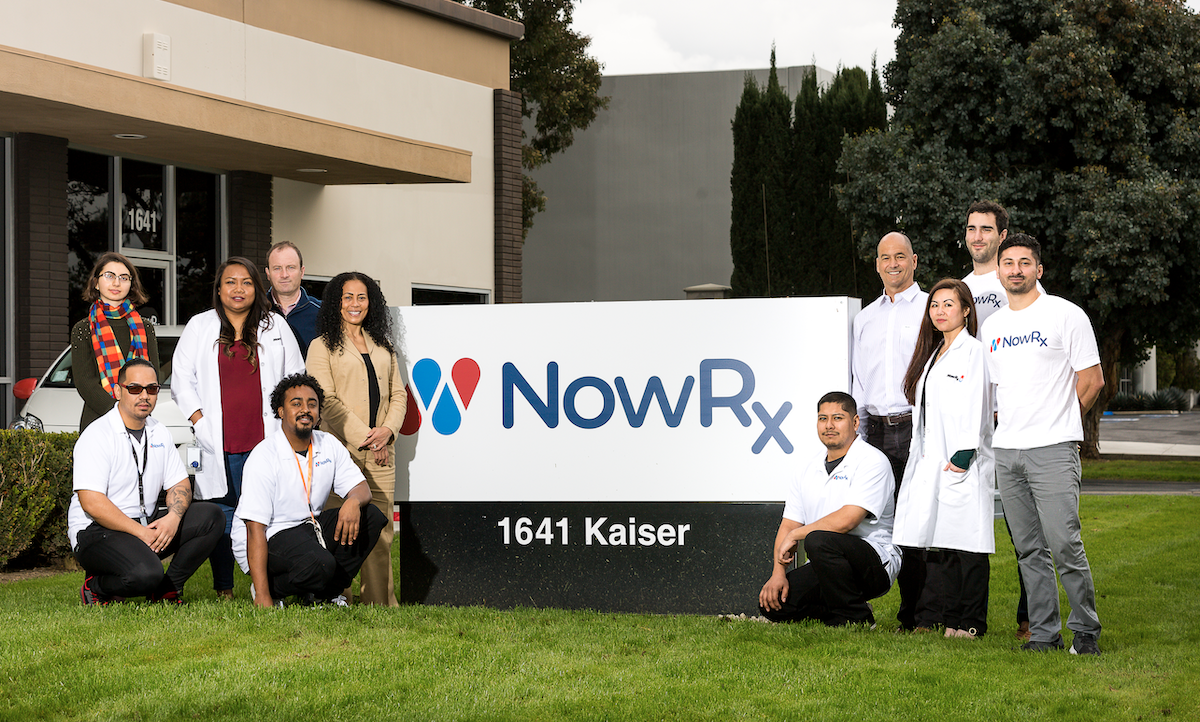 What You Should Know:
– Same day pharmacy delivery startup NowRx raises $20 Million in Series B funding to expand into new U.S. territories and accelerate its technology roadmap, transforming the way consumers get their prescriptions.
– NowRx's competitive advantage is its proprietary pharmacy management system, which leverages AI and robotics to fill and deliver prescriptions in record time, including interfacing with insurance, checking for drug interactions, bottling/labeling in 30 seconds, offering video chats & text with pharmacists, as well as safe, reliable and convenient home delivery from NowRx's HIPAA-trained drivers.
– In the last year, NowRx has grown its new customer base by 84% and increased revenues by 78%. Since its first delivery in 2016, it has delivered over 200,000 prescriptions to more than 28,000 customers.
---
NowRx, a Mountain View, CA-based same-day pharmacy delivery company experiencing rapid growth during the coronavirus pandemic, has raised $20 million in Series B funding round through SeedInvest.com, a leading Regulation A+ crowdfunding platform. This round is the largest in SeedInvest history and brings the company's total funding to $30 million.
Retail pharmacy is a $400 billion industry that relies on expensive real estate to drive foot traffic and depends on outdated, legacy software systems to manage prescriptions. Founded in 2015, NowRx exists to provide the most convenient pharmacy experience available, with free, same-day delivery of prescription medications. Expedited one-hour delivery is also offered for a $5.00 charge. All pharmacy services are provided from a low cost, highly automated "virtual pharmacy" location, utilizing end-to-end robotic dispensing ("One-Click Fill") and artificially intelligent chatbots, coupled with NowRx drivers and plug-in electric vehicles, to provide a more efficient and effective pharmacy experience for busy customers.
"The real reason you are stuck waiting in line for your prescription is that the large chain pharmacies actually want you in their stores so you'll make other purchases while you're there," said NowRx CEO and co-founder Cary Breese. "This flawed strategy ignores the fact that consumers are eager to avoid the hassle and risk of in-store shopping, especially during a pandemic." According to Breese, these retailers are unable to offer a good customer experience with prescriptions because their legacy software systems and manual processes create bottlenecks and inefficiencies. "By re-engineering pharmacy management software and deploying modern automation technology in our low-overhead, high-tech micro-fulfillment centers, NowRx provides a far better customer experience at the same or better margins than the largest players in the industry," he added.
How It Works
Customers and physicians are able to use the services through the NowRx app, by text, by telephone, and through virtual assistants such as Google Home. Physicians are able to send prescriptions to NowRx through electronic prescribing, fax, the NowRx app, or telephone. Current services provided include fulfilling new prescriptions or refills, transferring prescriptions from other pharmacies, consulting pharmacists via phone, and applying of drug manufacturer coupons.
NowRx Pharmacy is easy to use and works in 3 simple steps.
1. You or your doctor sends a prescription to NowRx Pharmacy
2. Once NowRx has received your prescription, they will reach out to you in order to get some basic information (insurance, payment method, preferred delivery time, etc.).
3. Once everything has been confirmed NowRx will deliver your medication in under 5 hours for your regular copay.
Quickfill Pharmacy Automation
NowRx's competitive advantage comes from its proprietary pharmacy management software technology, QuickFill (v3.5), which was built from the ground up to streamline and simplify prescription fulfillment and delivery while reducing costs and improving customer service. QuickFill was recently certified by the nation's leading health information network, Surescripts Health Alliance Network, which unifies electronic health records (EHR) vendors, pharmacy benefit managers (PBMs), pharmacies, clinicians, and health plans and connects QuickFill to more than 1.5 million physicians across the U.S.
The Quickfill technology suite includes both a consumer app that provides customers with transparency and control over their prescriptions as they are being processed, as well as Wheelz, the driver app that coordinates delivery by NowRx's HIPAA-trained drivers, enables delivery signatures and transactions, and tracks deliveries in real-time through GPS.
QuickFill technology also incorporates end-to-end robotic dispensing. When a customer clicks on the button to order a refill, that order is automatically routed to the nearest NowRx micro-fulfillment center, where the robots sort, count, bottle and label each medication in less than 30 seconds. The Quickfill software also streamlines the insurance approval process and even has an automated coupon feature that has saved customers millions of dollars by automatically searching for and applying drug manufacturer coupons. Since deploying its fully automated, end-to-end robotic dispensing technology, NowRx has filled more than 15,000 prescriptions (each in less than 30 seconds)
Traction/Milestones
NowRx recently opened one of its high-tech micro-fulfillment facilities in Burlingame, its fourth in California, and has recently received its pharmacy permit to operate another facility in Arizona. In the last year, NowRx has grown its new customer base by 84% and increased revenues by 78%. Since its first delivery in 2016, NowRx has delivered over 200,000 prescriptions to more than 28,000 customers.
NowRx is on track to achieve profitability even as it exceeds customer expectations by providing free, same-day delivery. According to SeedInvest CEO and Co-Founder Ryan Feit, investors on the popular Regulation A+ crowdfunding platform were quick to grasp the advantages of NowRx even before the COVID-19 pandemic because so many have first-hand experience with the hassle of getting prescriptions filled. "Investors understand the problem NowRx is solving," he said.
Fueling Expansion into Additional Territories
The funds will be used to launch more of NowRx's high-tech micro-fulfillment centers to bring free same-day prescription medication delivery to customers in additional territories. NowRx will also use the funds to accelerate the technology roadmap for its proprietary pharmacy management software and logistics technology to increase efficiencies and improve profitability.
NowRx pharmacy currently has multiple locations throughout the Silicon Valley and Orange County California areas.