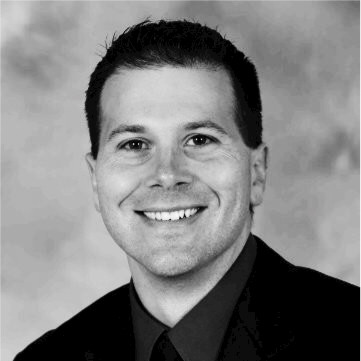 Healthcare facilities and their sprawling campuses can be overwhelming and challenging to navigate. In fact, facilities lose close to $800 million a year due to missed hospital appointments, and many physicians blame a significant portion of this lost revenue on the problems patients have navigating these facilities.
Figuring out where to park and finding the correct office can be stressful and negatively impact the patient's experience. Making matters worse, most hospital staff members work in the same unit day in and day out. If a patient approaches them with a question regarding directions, they may not be able to provide an answer or will spend valuable time searching for one. When patients get lost, they tend to arrive late for their appointment, which can back up schedules and create costly inefficiencies for facilities. 
Digital wayfinding can help ease this burden on busy staff while improving the patient experience. Visitors also benefit from feeling at ease, knowing they can quickly locate their loved ones. Implementing a wayfinding solution enables healthcare organizations to automate turn-by-turn directions and highlighted routes, making it easy for patients and visitors to find their desired location. 
Hospital Wayfinding Mechanics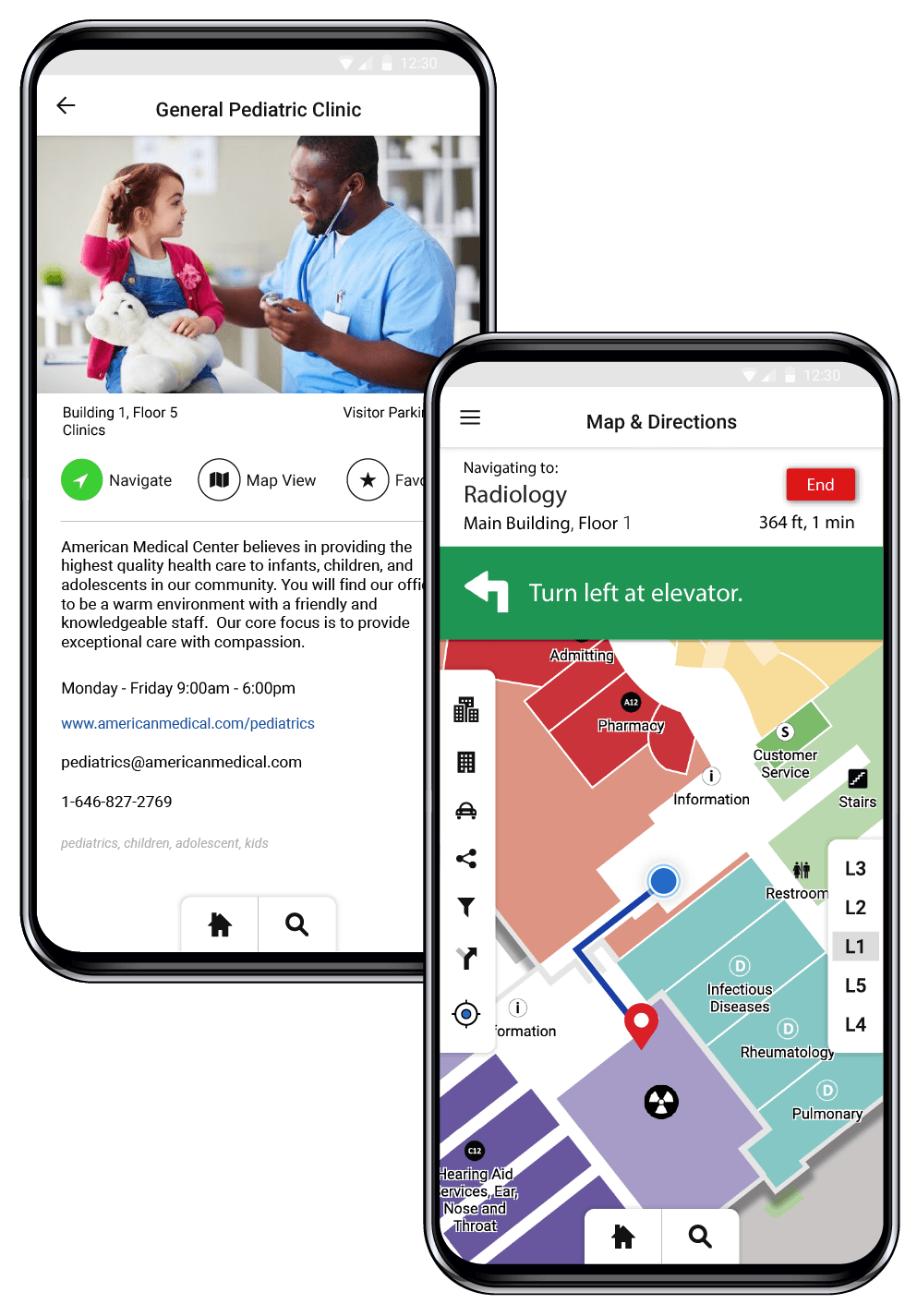 Most hospital wayfinding systems utilize Bluetooth Low Energy (BLE) technology found in smartphones, which allows for seamless connectivity and lets patients and visitors view the hospital map on their device and navigate in real-time. To deploy this application successfully, all buildings and outdoor areas of the facility must first be mapped. 
Once a facility's maps are finalized, they are uploaded to a Content Management System (CMS) with correlating data such as pathways, routes, and points of interest (POIs). If desired, facility administrators can easily access the cloud-based CMS to create, update and manage maps, points of interest, and pathway routing. Advanced analytics such as real-time occupancy, the volume of visits, historical routing and heatmaps, dwell times, space utilization rates, and web usage data are available for in-depth reporting. This information can help your facility better prepare for the future and ensure your patients receive the care they need. 
Locating infrastructure, including BLE beacons, are easily installed to provide indoor location data to the application layer. For more precise coverage and use case expansion, facilities can leverage other Real-Time Location System components using a combination of technologies such as Wi-Fi, Second Generation Infrared, Low Frequency, and BLE. Combining a wayfinding solution with other location services investments reduces IT burden, enhances patient and staff satisfaction, and improves ROI. A future-proof solution can continue to add immense value to healthcare facilities for years to come. 
Hospital Wayfinding and Patient Experience
The most advanced indoor wayfinding applications offer many features, including interactive hospital directories, pathway management, informative POIs, navigation from home, geofencing, and location sharing. They can trigger appointment reminders, GPS driving directions to the facility, and turn-by-turn directions once a patient has arrived. Various routes are provided to patients, visitors, and staff who can select filters such as ADA compliance or minimized outdoor travel time in poor weather conditions. These routes are customizable and can also be modified for construction routes, new additions, staff-only and visitor access, and even pathways that avoid specific areas, like COVID-19 units, to support infection control. 
The mobile application can contain keyword smart search and can also share helpful details such as contact information, hours of operation, images, videos, descriptions, and URLs. While at the facility, patients and visitors can share their indoor location via text and email. When it is time to leave, they can use the save my parking feature to locate their parked car. In the case of an emergency, the application can direct patients where to go to receive urgent assistance to avoid wasting precious minutes. 
Other technologies such as Electronic Medical Records (EMR)/Electronic Health Records (EHR) and Real-Time Location Systems are easily integrated with the wayfinding solution to improve patient experience and make healthcare workers' shifts easier. Patients can access personalized appointment information such as care plans, questionnaires, and check-in capabilities through the app. In-app access to leading EMR/EHR systems allow users to launch navigation directly from appointment reminder texts or notifications as well as search for a physician.
Staff members can utilize the solution to quickly search for and locate available equipment, such as wheelchairs. Additional integrations include visibility to ER and urgent care wait times, transportation services, scheduling systems, and more. Multiple delivery options, including mobile applications, touchscreen digital kiosk displays, and web browsers, are also available. 
One day soon, healthcare facilities will be entirely revolutionized by IoT technologies including wayfinding applications. Digital wayfinding solutions are the first application to provide seamless connectivity of indoor and outdoor environments with navigation and routing from home, across campuses, between buildings, and to parking areas. By investing in wayfinding, healthcare facilities can design a better patient experience, improve operational efficiency, and save valuable resources.
---
About Christoper Thompson
Christopher Thompson is the Director of Patient Experience at CenTrak, a leading provider of location and sensing technology for the healthcare industry. Thompson has a master's degree in nursing and more than 20 years of experience improving hospital workflow and operations.