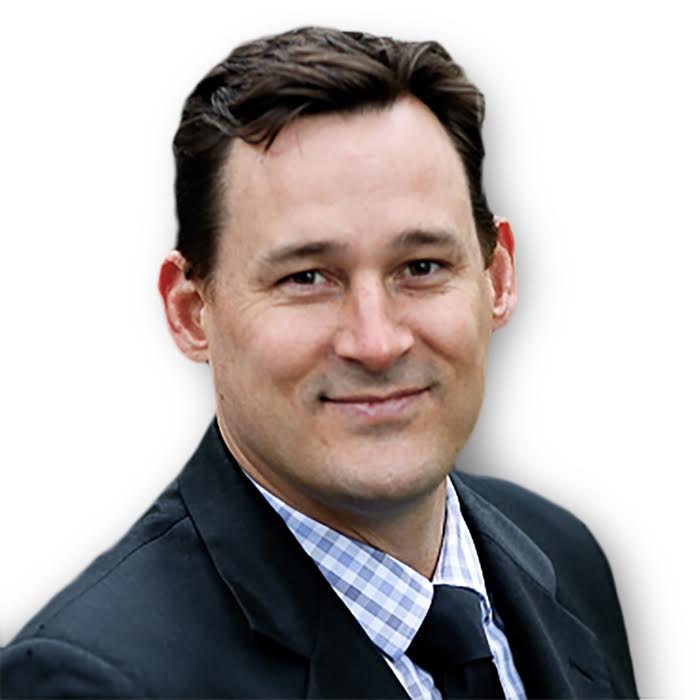 Do you have access to healthy foods, transportation to a doctor, high-speed internet for telemed appointments, or a roof over your head? These are assumptions that most of us take for granted, and are not the questions that insurers usually take into consideration. But, as they look to increase member outcomes and foster long-term customer loyalty, considering the changing needs of many consumers in the face of today's current affairs, it's time they did.
In fact, forward-looking health plans are doing just that by incorporating the concept of Social Determinants of Health (SDOH) into their coverage offerings.
SDOH looks at the totality of the social elements that contribute to health, drawing a connection between the correlations of socio-economics and sickness. It includes factors such as housing, transportation, education, and social isolation. According to the Office of Disease Prevention and Health Promotion (ODPHP), SDOH is further defined in this manner: 
"Conditions (e.g., social, economic, and physical) in these various environments and settings (e.g., school, church, workplace, and neighborhood) have been referred to as "place."5 In addition to the more material attributes of "place," the patterns of social engagement and sense of security and well-being are also affected by where people live. Resources that enhance the quality of life can have a significant influence on population health outcomes. Examples of these resources include safe and affordable housing, access to education, public safety, availability of healthy foods, local emergency/health services, and environments free of life-threatening toxins."
All of these, either separately or taken together, ultimately impact access to care and health care utilization. The Centers for Medicare and Medicaid Services, (CMS) the federal agency that administers the nation's major health care programs, has since shifted its thinking about supplemental care. Before 2018, benefits had to be "primarily health-related." The agency's guidelines released last year modified its position to supplemental benefits to include any benefit connected to positive health outcomes.
Not long ago, the CEO of UnitedHealthcare noted that hospital beds "have become our most expensive homeless shelter in the country." He was right. If someone is forced by circumstances to sleep on the street, we shouldn't be shocked when they come down with pneumonia. 
Consider the following:
– The government estimates that over half a million Americans go homeless each night. You can imagine the impact that has on someone's health. And when the least privileged members in society get ill, they also wind up in hospital emergency rooms at higher rates than the rest of the population. In addition to longer hospital stays, they also tend to suffer more health problems than the general population, while their lack of housing makes it that much harder to treat them. 
– People living in poverty often lack access to resources that might otherwise help them protect or improve their health, including something as basic as access to non-emergency transportation to get timely medical intervention. Indeed, a recent study found that 3.6 million Americans miss or delay non-emergency medical care simply because they lack transportation.  
– Basic nutrition further impacts the cost curve, according to McKinsey research, which found that people reporting food insecurity were two to four times as likely as the rest of the population to report multiple ER visits and twice as likely to require medical visits over a 12-month period. 
The Changing Face of SDOH Coverage
As people age and basic needs change, they sometimes face barriers preventing them from receiving timely care, such as access to transportation to visit their doctors. But some plans are now integrating elements of social service into their coverage offerings.
For instance, UnitedHealth started a community housing program for the homeless in Phoenix in 2018 and is expanding that program to 30 communities this year. Providing housing and support services for formerly homeless recipients of Medicaid sounds like a sharp break with the past and it is. But it's also a proactive measure that will ultimately save money since it would otherwise cost UnitedHealth far more than it takes in to care for people suffering from various medical, mental health, and social challenges.  
Similarly, Amerigroup in New Jersey this year began offering Medicare members access to an expanded menu of wellness services, as well as social and support services that address consumers' whole-health and aim to help them lead healthier lives – everything from access to a dietitian to a fitness tracker device as well as membership in programs to promote improved physical and mental fitness.  
These visionary companies are not outliers. 
Specifically, Medicare Advantage enrollees are experiencing the most dramatic expansion of supplemental benefits in a generation. In fact, 116 plans now offer at least one of the following benefits:
– Meal delivery services
– Adult daycare services
– Gym membership
– Ride-sharing to doctor's appointments
– Home-based palliative care
– In-home support
– Therapeutic massage, and support for caregivers of enrollees, according to a study commissioned by the Better Medicare Alliance (BMA)
A year ago, not a single plan offered any of these benefits.
Tailoring SDOH for Medicare Enrollees 
Given the link between SDOH with cost savings and better beneficiary care, health plans should proactively offer tailored programs that promote healthier, safer lifestyles. Not only will that contribute to the prevention – or earlier treatment – of routine health problems, but it will also reduce overall health spending.  
A recent report by WellCare Health Plans and the University of South Florida College of Public Health, Tampa, found a significant reduction in physician office visits and emergency room use among 2,718 WellCare Medicaid and Medicare Advantage members who accessed WellCare's toll-free Community Assistance Line. The findings surfaced an additional 10% reduction in healthcare costs—amounting to more than $2,400 in annual savings per person—for enrollees who were successfully connected to at least one benefit service. 
Factoring in SDOH also enables digital-savvy health plans an opportunity to gain market share by improving their flexibility and offering new programs that meet the changing needs and conditions of their customers. However, this is not just about gaining market share and attracting new customers. It's also about offering better service to existing members. Health plans that can easily configure new coverages and integrate these factors will be able to differentiate themselves from rivals as they compete for new business. Further, these health plans will be able to avoid bottlenecks and roll out new coverage programs quickly.  
In order to work in a fast, flexible manner, however, health plans need a technology backbone designed for agility. And agility begins with a solid cloud platform that supports flexibility and scalability. To this end, in order to be agile, health payers require an industry-specific cloud platform that's built specifically for their unique needs. They can become best-in-class by following some simple precepts to create an experience that empowers the consumer: 
• Improve capabilities like self-service, contact center support, and transparency into available coverages
• Implement an omnichannel strategy that enables beneficiaries to easily navigate digital interactions and connects them with offline experiences as well.
• Build other best practices, like advanced search options and guided navigation to find in-network doctors and prescription drugs that are covered by their plans.
• Offer customer support via email, click-to-call or click-to-chat, share provider ratings, and reviews to enhance the overall consumer experience.
This is an opportunity to effect dramatic change. Everyone involved — from patients to health plans — comes out ahead. As Benjamin Franklin famously said more than 200 years ago, "an ounce of prevention is worth a pound of cure."
Now let's start putting that idea into practice.
---
About Kevin Riley
At Vlocity, Kevin Riley leads the health business in its effort to help healthcare companies modernize their customer-facing capabilities using Vlocity and the Salesforce Cloud platform. 
With two decades of CRM experience, Riley created the methodology for designing healthcare business decisions into CRM platforms. He worked with some of the largest health companies in the world including, CareCentrix, United Healthcare, Florida Blue, GuideWell, Harvard Pilgrim Health Care, Blue Cross Blue Shield of Rhode Island, andCIGNA. 
Riley is an entrepreneur and executive with diverse experience engineering innovative healthcare business models and delivering them to market. Through an evolving application of design-thinking, he constructed a methodology for building healthcare businesses (called modelH), which has won numerous awards. Riley has applied this approach to solving healthcare problems for companies ranging from startups to over $10 billion in revenue. In each case, Riley has combined the discipline of innovation with sound business fundamentals to help transform healthcare concepts into companies with clear customer value.  Riley also introduced agile delivery methodologies, customer experience (CX), and design-thinking into many of the organizations with which he has worked.
Kevin can be reached at kriley@vlocity.com.
---