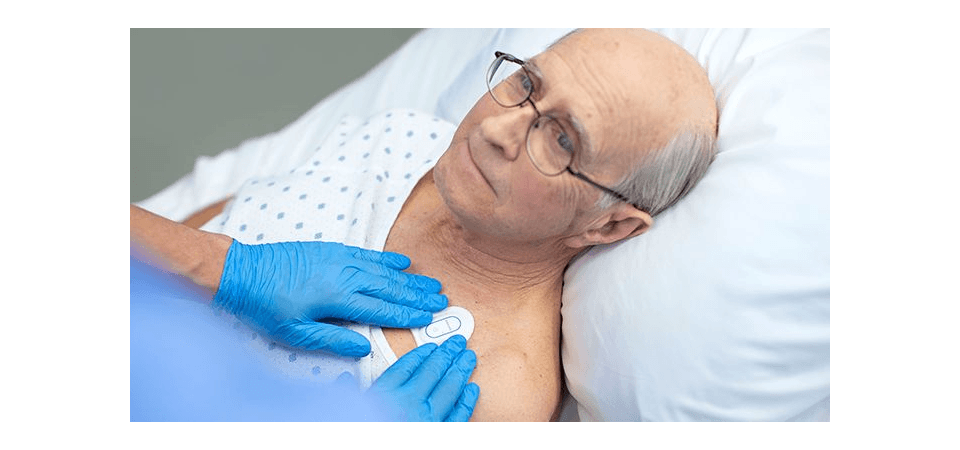 What You Should Know:
Wireless wearable biosensor (Philips Biosensor BX100) receives 510(k) clearance from the FDA and CE mark to help monitor COVID-19 patients in the hospital, with the first install at OLVG Hospital in the Netherlands
Philips Biosensor BX100 enhances Philips portfolio of devices, software, and services for identifying patients at risk for deterioration while limiting exposure to help improve staff and patient safety and preserve valuable personal protective equipment.
---
Royal Philips today announced it has received 510(k) clearance from the U.S. Food and Drug Administration (FDA) for its wearable biosensor (Philips Biosensor BX100) to help manage confirmed and suspected COVID-19 patients in the hospital. The next-generation wireless wearable biosensor enhances clinical surveillance in the Philips patient deterioration detection solution to help clinicians detect risk so they can intervene earlier and help improve care for patients in lower acuity care areas. The solution has already received CE mark and is currently in use with the first install at the OLVG Hospital in the Netherlands to help manage the triage and clinical surveillance of COVID-19 patients.
Early Patient Deterioration Detection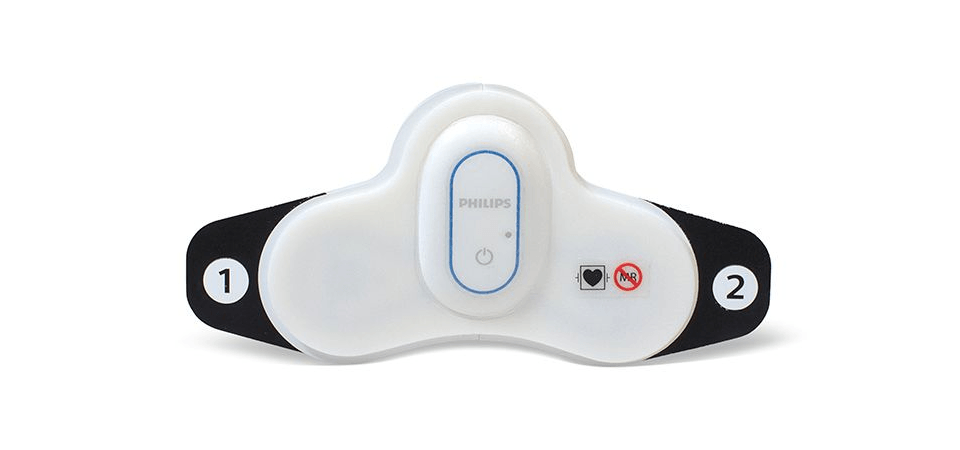 The Philips Biosensor BX100 is designed to address a new approach to vital signs measurements, supporting surveillance of higher acuity patients moving from intensive care units into lower acuity general care areas of a hospital. At just 96 mm (3.78 in) long and 61 mm (2.40 in) wide, and weighing only 10 g (0.35 oz), the Philips Biosensor BX100 is unobtrusive and comfortable. There are no wires or finger clips, and the biosensor can even be worn in the shower.
The lightweight, disposable biosensor is a 5-day, single-use wearable patch that can be integrated with a scalable hub to monitor multiple patients across multiple rooms. Built to incorporate into existing clinical workflows for mobile viewing and notifications, the device requires no cleaning or charging. The medical-grade wireless wearable biosensor, intended for use by healthcare professionals on patients 18 years of age and older, adheres discreetly to the chest to collect, store, measure and transmit respiratory rate and heart rate every minute – the top two predictors of deterioration – as well as contextual parameters such as posture, activity level, and ambulation.
The biosensor will collect data for up to 115 hours and will attempt to transmit stored data for up to 120 hours. Each patient's experience will be different; actual operational life and data transmission period may be shorter for some patients.
Wearable Biosensor Deployed at OLVG in the Netherlands
OLVG, a top clinical, referral, and training hospital in the Netherlands is responding to the COVID-19 emergency situation by remotely monitoring patients in isolation rooms who are diagnosed or suspected of COVID, but don't need ventilation. To meet the hospital's need to support COVID-19 patients in isolation, OLVG has implemented Philips patient deterioration detection solution comprised of data-driven intelligent analytics software (IntelliVue GuardianSoftware) for early warning scoring, advanced patient monitors (EarlyVue VS30), and the Philips Biosensor BX100 wearable sensors.
"With the help of this new biosensor, we can continuously and remotely monitor patients, which is especially important on the COVID-19 wards," said Florian van der Hunnik, Chief Nursing Information Officer and team leader of the COVID-19 ward at OLVG Hospital in Amsterdam. "Because we cannot walk in and out of the patient rooms without protective gear, we welcome this innovation as it helps improve how we can do our jobs better."