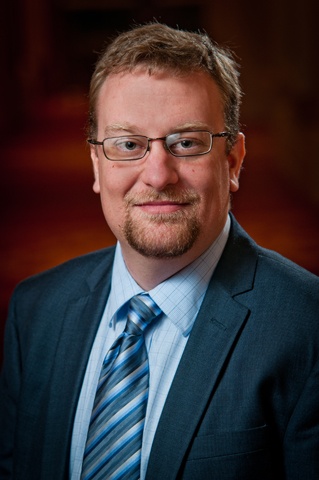 During the past decade, the healthcare industry has undergone an unprecedented technological transformation. The industry, once defined by manual processes, has moved squarely into the digital age. As patients, we've all become accustomed to seeing physicians as well as clinical staff use laptops during office visits. And behind the scenes, hospitals and health networks have made substantial investments in financial and HR systems, among others.
One of the more significant digital advancements has been the industry's focus on applying greater levels of automation to supply chain processes. In doing so, provider and supplier organizations have improved the efficiency of their supply chains, driven out millions of dollars in cost and waste, all while keeping patient care front and center.
In fact, today, some leading healthcare organizations, such as the University of California-San Francisco Health (UCSF), are close to 90% automation in their supply chains.
UCSF's supply chain automation journey began with an all too familiar pain point. Each of the health system's purchase orders went through six to seven touchpoints, from placing the requisition and order, to receiving and invoicing. With more than 78 million medical-surgical products delivered to UCSF and its five affiliates each year, the organization needed to automate its process to conduct transactions more efficiently and accurately. UCSF worked with GHX to onboard hundreds of vendors and to establish a highly-automated 'no-touch PO' process.

This meteoric rise in automation allowed USCF's supply chain procurement department to free up staff to focus on new initiatives, such as opening a new 289-bed facility in Mission Bay, a hospital for women, children and cancer patients that spans three city blocks.
Advanced Supply Chains Power the Digital Transformation
Highly automated supply chains generate tremendous volumes of data every day, which can be fed to ancillary systems, such as ERPs and EHRs. UCSF and similar healthcare institutions are looking at how that data can be combined with newer technologies, such as predictive and advanced analytics to further improve supply chain processes. A recent IDC FutureScape report predicts that during the next five years, healthcare organizations will focus on the next phase of the digital transformation.

Digital transformation is about more than automation, however. It's about using data to change, and in some cases, upending existing processes and practices. For example, automation paved the way for UCSF to make additional supply chain improvements that touch a wide range of functional areas, including TUG robots, touch-less supply totes, accurate PAR level management, and a portal for real-time clinical requisitions.
Driving Advanced Supply Chain Improvements
Not surprisingly, cloud technologies and services will have the greatest impact on the future of the supply chain. In healthcare and beyond, we're rapidly moving away from on-premise systems to cloud-based services. The cloud allows for a common, scalable, secure framework that can be opened to third parties, allowing the healthcare industry to improve or change processes for the better. For example, consider the impact on sourcing when hospitals are no longer reliant on proprietary and closed systems.
Cloud systems will provide real-time visibility about what's available not just in the hospital, but also in the broader marketplace. For health networks that require 24-hour or same-day turnaround, this transparency changes the conversation. If one vendor doesn't have a product available, the buyer can quickly decide to source the product from a different location or vendor without affecting the patient and procedure. We are already seeing hospitals, manufacturers and suppliers demand this level of transparency from their partners.
Of course, it is undeniable that advanced supply chain capabilities will continue to rely on accurate and rich data. It's long been said that what you get out of life depends on what you put into it. This rings true for data as well. Innovation, from humans, artificial intelligence or predictive analytics, rely on robust and quality information. The industry can build robot delivery systems, radio frequency trackers and intelligent bar codes, but if the data that feeds these systems is not clean, rich and consistent, these innovations will fail to meet their potential.
The net is that good, clean data must come before a successful integration. The good news is that there are plenty of signs that the industry is doubling down on its commitment to data quality. A 2019 report from the Journal of the American Medical Informatics Association (JAMIA) found that data scientists are in high demand, continuing trends with a focus on insights and predictive data modeling. Unfortunately, healthcare providers are competing for a limited pool of talent, while others don't have the bandwidth, budget, or expertise to build in-house data staff.
In light of this, we expect to see hospitals form partnerships with third-party data experts. These partnerships will result in data silos becoming a function of healthcare's past by seamlessly integrating and correlating data between domains. For instance, a hospital that wants to use supply robots must have alignment among a number of data points from room location, or inventory location and product data. Both staff and the robots need to know down to the inch where robots are located, which supplies are 'on board' and where they are going. UCSF did exactly this before implementing TUG robots at its state-of-the-art Mission Bay facility.
Data alignment will come into play in other supply chain functional areas, such as inventory management. There's been exciting innovation recently in point-of-use scanners. For example, micro scanners will be able to read bar codes the size of a pinhead. Better and more efficient scanning will make it easier for charge nurses to focus on patient care rather than recording supply data.
Work is also being done with weight scanners that function similarly to a hotel minibar. Staff can set a shelf limit for a given supply and when the weight changes it will serve as a demand signal that product has been used and must be replenished. In each of these examples, the innovations (and success rates) will only be as good as the information feeding them, heavily relying on quality and standardized data.
The healthcare industry has spent the last decade modernizing its supply chains. In doing so, the industry has elevated supply chain from a function to a strategic business process, due in large part to the inherent value of its data. Supply chain data, along with cloud technology, artificial intelligence, and advanced analytics, will fuel the next wave of improvement in healthcare – helping to support the industry's mission to lower costs while improving the quality of patient care.
---
About Josh Skiba
Josh Skiba is the product and portfolio manager for GHX. With more than 15 years of supply chain technology expertise, Skiba is focused on helping healthcare suppliers and providers bring automation and visibility to critical supply chain processes. Skiba has been a member of the GS1 Healthcare U.S. Executive Leadership Committee, influencing the adoption and education of GS1 standards and practices across the industry.